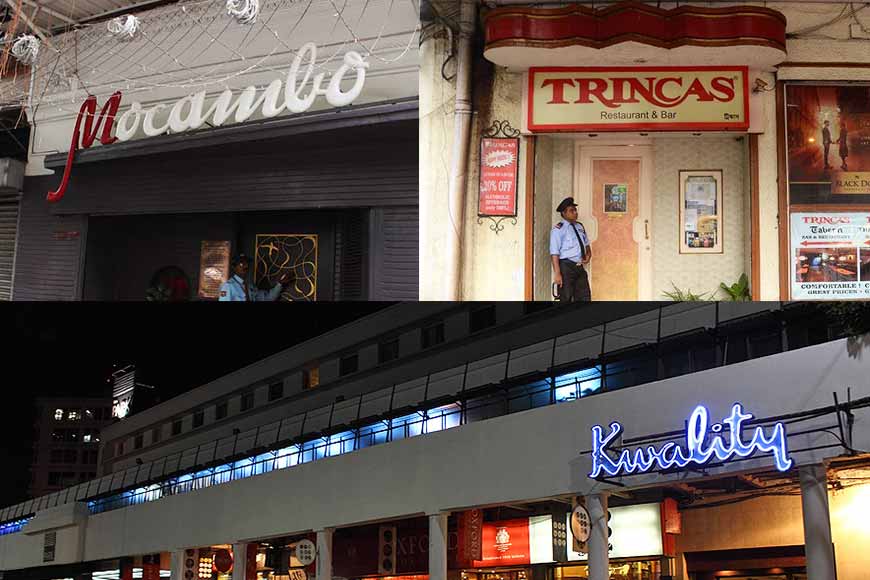 Purveyors of ready to eat food
Located within Calcutta Municipal Corporation limits
In business from 1960 or earlier
Still operational or currently alive in public memory
Has a historical or cultural significance
Inventor or Discoverer
First to introduce or popularize in Calcutta
These are the criteria specified by Indian Trust for Art and Cultural Heritage (INTACH), Kolkata chapter, for a restaurant to receive a prestigious Blue Plaque, indicating the establishment's status as a notable representative of the city's culinary heritage. "This year, we have chosen 15, and the plaques for five are ready. Another 10 are in the pipeline, for which the plaques are almost ready," says INTACH Kolkata convenor G.M. Kapur.
The Kolkata Blue Plaque project is modelled on the renowned London Blue Plaque, a scheme that has been operating in the capital city of the United Kingdom since 1863, whereby commemorative tablets or signage are put up on or near buildings of historical significance. While this is a practise in many cities of the world, the London Blue Plaques scheme appears to be among the best known.
While London's blue plaques celebrate great figures of the past and the buildings that they lived in, the objectives of the Kolkata Blue Plaque scheme as detailed by INTACH are to "create and enhance awareness of heritage in general, to specifically spread the need for conservation of the city's built environment, to create a holistic interest in the city's past". Yet another important aspect of this scheme is to attract tourism based on specific themes, such as culture and food.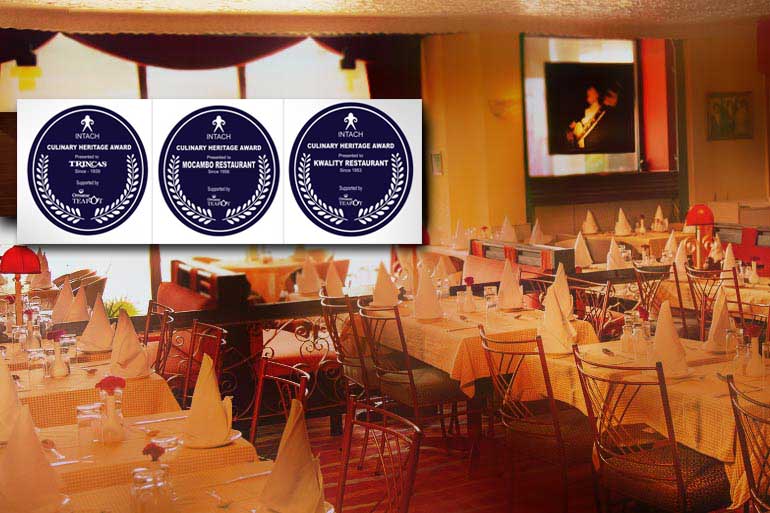 As of now, the three restaurants which have been awarded the Blue Plaque are Mocambo, Kwality, and Trincas. And just in case you thought it was all Park Street centric, the other awardees are Shiraz, Dilkhusha, Girish Chandra Dey and Nakur Chandra Nandy, Allen Kitchen, Nabin Chandra Das, Bhim Nag, Paramount, Sabir's Hotel, Niranjan Agar, Eau Chew Restaurant, KC Das and Indian Coffee House.
Most Kolkatans would agree that all of the above have made significant and historic contributions to the city's food landscape. What is Rosogolla without KC Das? Or biryani without Shiraz? Or cutlets without Allen? Or Fish a la Diana without Mocambo? Or Infusion without Coffee House? We could go on and on, but you get the picture.
What is perhaps more important, however, is that these establishments have given us more than just food. They have helped us construct an entire lifestyle, they have become symbols of a time when 'Calcutta' was among the most cosmopolitan cities in the world, when global cuisine became accessible to even the average citizen, opening up new windows and perspectives. Alongside, we had local inventors coming up with exciting new culinary possibilities, which gave international delicacies a run for their money.

"We intend to choose a few more establishments within the parameters we have specified," says Mr Kapur. "Not all the plaques may be awarded this year itself, we may have to push some to 2022, but this is an ongoing process."
The Kolkata Blue Plaque scheme began its journey in 2019, and given the city's immensely rich culinary heritage and many iconic restaurants, it looks set to continue well into the foreseeable future, creating the Food Heritage Trail planned by INTACH. As their vision statement says, "This programme is envisaged to continue for the next few years till it is institutionalised with its physical embodiment (blue plates) on the streets of Calcutta becoming pervasive; gathering a momentum of its own with nominations being crowd sourced; the award becoming an aspirational property."