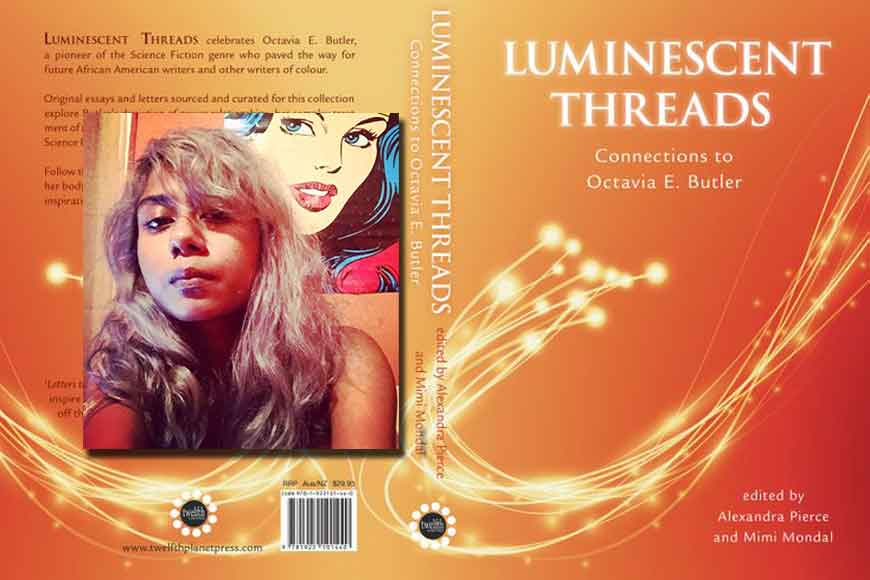 Mimi Mondal of Kolkata had a childhood like many others of the city. She spent her childhood reading books, though she had a special fascination for sci-fi books by Satyajit Ray, Premendra Mitra and Dakshinaranjan Mitra Majumdar. But today this Jadavpur University alumnus is competing with the who's who of the world of sci-fi literature and has been nominated for the prestigious Hugo Awards. The Hugo Awards was first given in 1953 and it honours the best literary work in science and fantasy fiction. Well-known authors such as Arthur C Clarke, Phillip K Dick, Ursula K Le Guin and Neil Gaiman have received this award before.
Mimi has been nominated in the Best Related Work category for her book Luminescent Threads: Connection to Octavia E-Butler. This is an anthology which she co-edited with Australian author Alexandra Pierce. Mimi did her Masters in English from Jadavpur University and her MLitt in Publishing Studies from Scotland's University of Stirling, where she was a Commonwealth scholar. She also has a Masters in Creative Writing from Rutgers University USA. Mimi has also done her schooling from Kolkata's Nava Nalanda and Calcutta International School. The Writer in her emerged since her school days. She later got a global exposure as she was the Octavia Butler Memorial scholar at science fiction writing workshop, Clarion West, in 2015. Incidentally, her co-edited anthology pays tribute to that same Butler.
The book celebrates the triumph of diversity and inclusion of diverse people. Though Mimi knows she cannot make the Western World understand the diversity of the social fabric of India and that she comes from a Dalit background being a 'Mondal.' However, she usually does not write from a Dalit sensibility, and as she puts in, she is still in the teaching process.