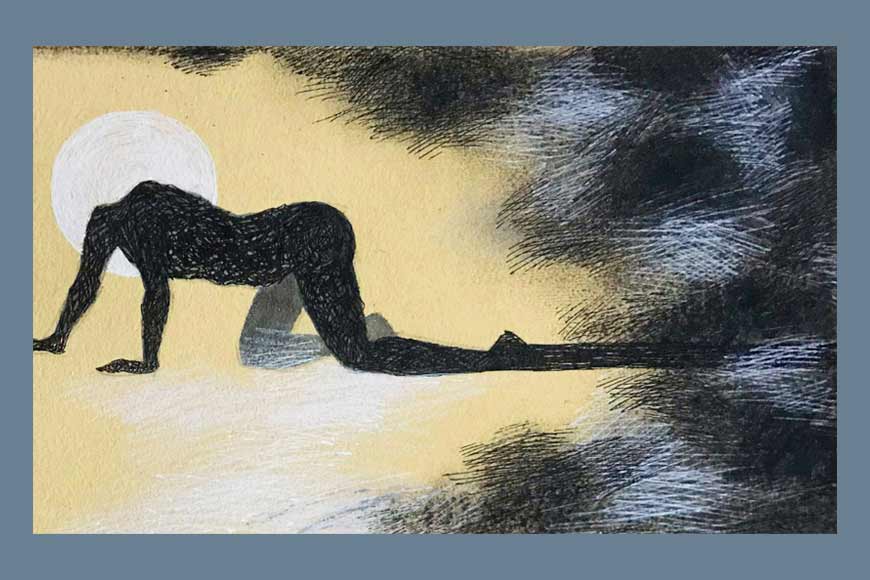 She is just 21-year-old. But Srotoswini Sinha is already making ripples with her artwork on climate change. She has been featured with her artwork in a set of cards created for 2021 United Nations Climate Change Conference held in Glasgow recently. GB spoke exclusively to Srotoswini on how she proposes to fight climate change.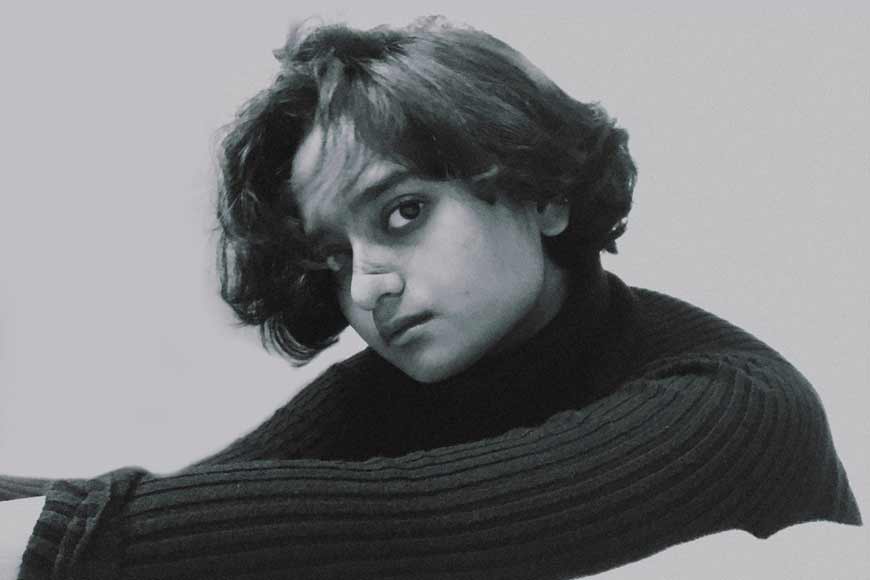 ● Tell us something about your childhood and education that might have inspired you to take up climate issues.
I am a fourth-year Bachelor of Fine Arts student at Kala Bhavana, Santiniketan. I love working with ink, charcoal, acrylic and digital prints. I have grown up in an environment that always surrounded me with nature and inspirations on art. Both my parents are also artists.
● How did you get to know about this competition?
Social media is a great platform in context to promoting opportunities for artists. I found out about this initiative through an account that promotes several of such competitions. It was called the 'Turn It Around Cards' initiative. My 'Nature vs Man' series includes 10 artworks created in 2020. It is based on the misuse of nature's gifts and their consequences. The third artwork of the series was selected for the deck.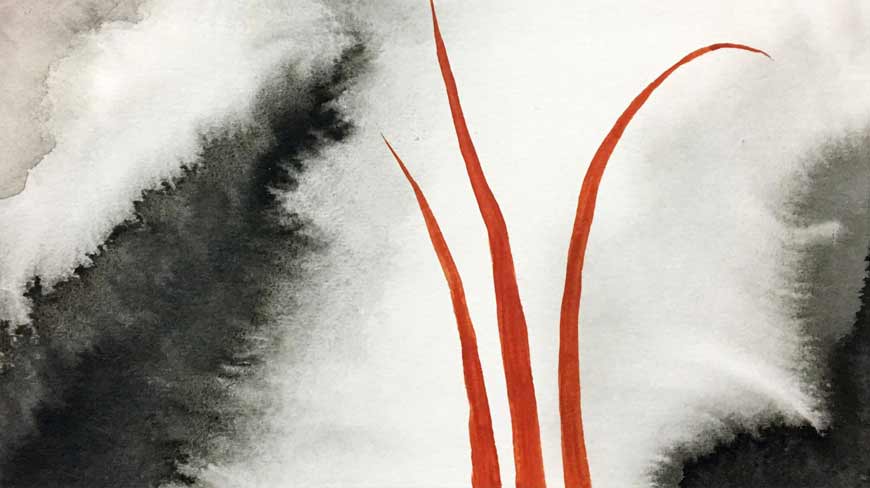 ● How challenging was this competition?
There were thousands of entries from all over the world! So, I would say it was quite an exciting experience to be a part of this competition itself, let alone get selected.
● What were your thoughts while creating this artwork ?
This work is a part of a series of 10 works called 'Nature vs Man.' The series expresses the misuse of nature's gifts and the consequences of the same. Working with monochromatic tones is as fascinating as with colours. The monochromatic tones translate into the dark impacts of the misuse and the red signifies the danger we are experiencing or we are yet to experience. While looking at this piece, one could get a sense of peace, whereas the interpretation is exactly the opposite of that emotion.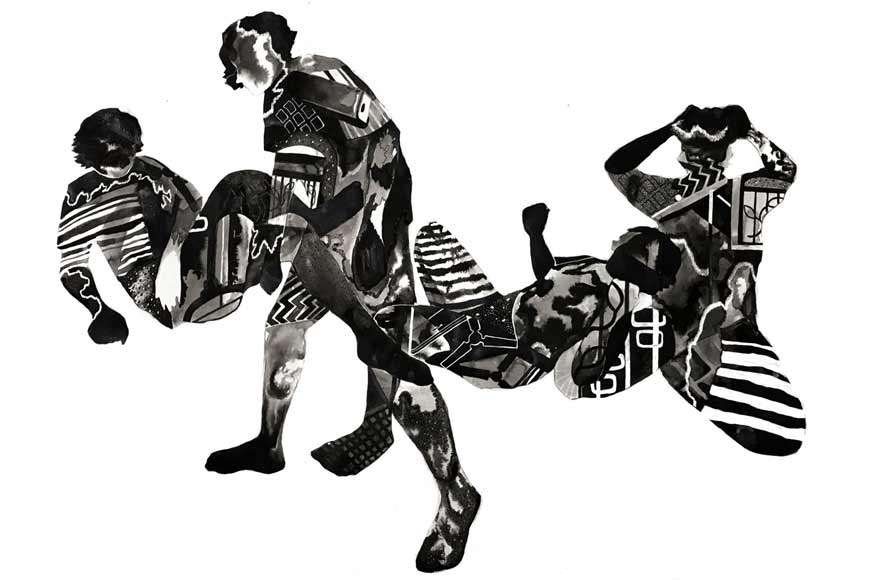 ● What does achieving such a global laurel mean to you ?
Every piece that I work on, is a building block for my world of fulfilment. My works are based on real-life incidents, memories and situations which are merely reshaped or reorganised and rearranged parts of the real world slightly distorted. Achievements reassure me that I am doing my work efficiently alongside meeting my own expectations of gathering experience through each artwork.
● How was the feeling when your artwork was awarded?
Being a selected and published artist in UN's COP26 is a huge milestone in my career. This competition was definitely challenging as there were several other applicants for the same. Upon being selected, I am overwhelmed. I feel this work truly supports the initiative and would have never imagined for it to be discussed in the COP26.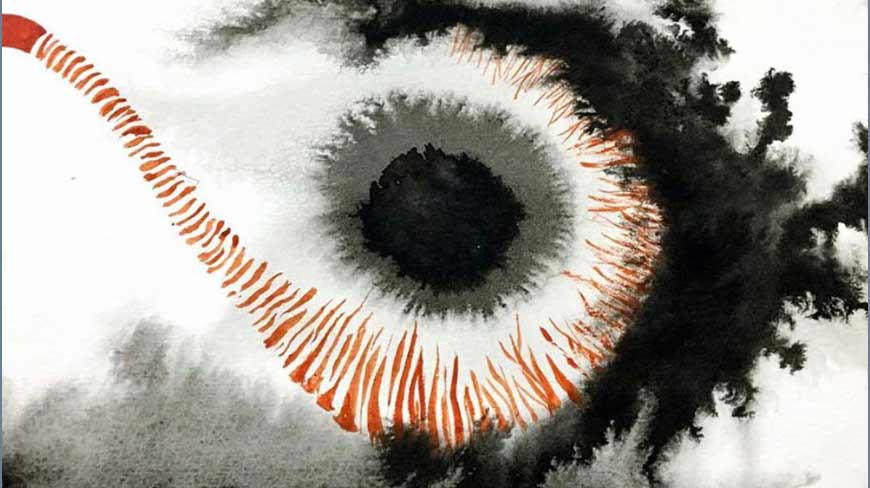 ● How far have your parents or teachers contributed to your success?
As my parents are both from this field of work, they have always supported me. They have introduced me to the world of art and I am really grateful that I am able to share my achievements with them. I would also like to acknowledge my professors who guided me throughout my artistic journey.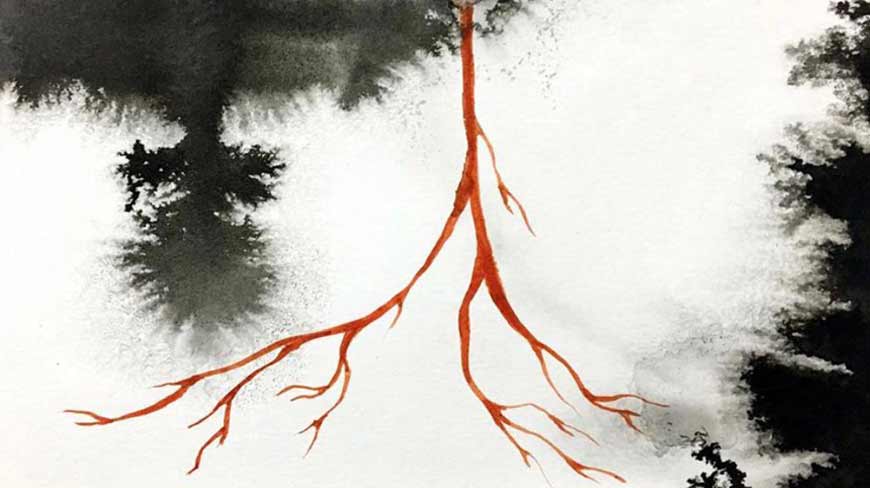 ● What are your future plans?
After completing my undergraduate, I would start my postgraduate studies alongside working on new projects in a hope to connect more people through a shared emotion and different pathways of experiences. The 'Turn It Around Cards' was created by Arizona State University, in collaboration with UNESCO's Futures of Education Initiative, Artists' Literacies Institute, and Open Society Foundations. They incorporated the artwork and policy suggestions created by young visionaries aged under 25 years, including mine.