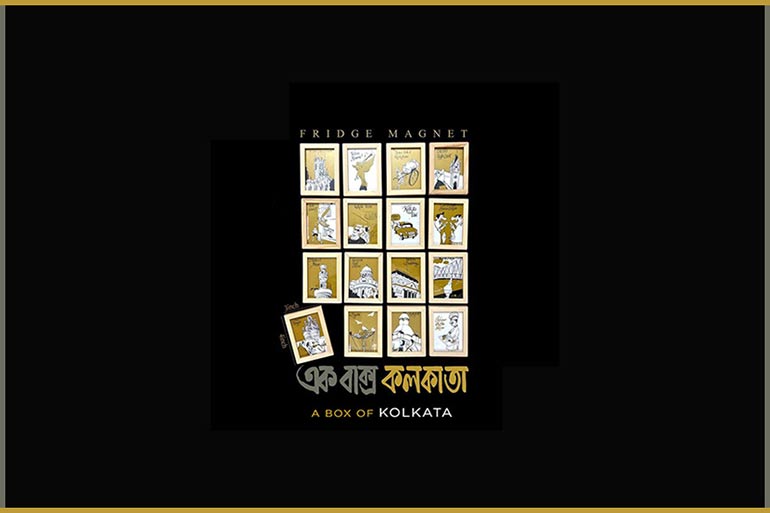 Anyone who has ever lived in, or visited, Kolkata will have their own opinions about what makes the city special, or what its most memorable symbols are. In true Kolkata style, fierce arguments are likely to break out about whether Victoria Memorial, or Howrah Bridge, or yellow Ambassador taxis, or hand-pulled rickshaws, or sedate tramcars embody the spirit of Kolkata.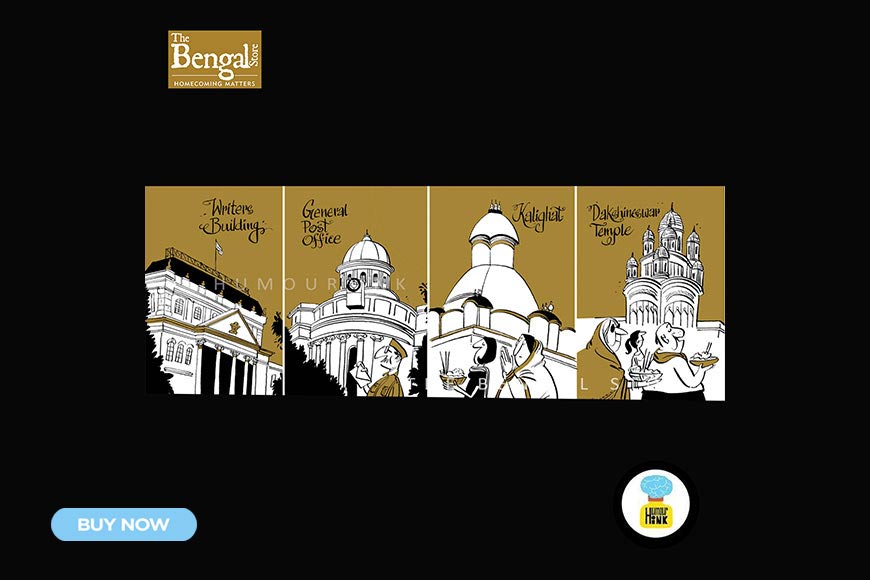 What would you say if all this and more were to be captured in a box? For that is exactly what artist Uday Deb has done –taken all the most popular symbols of Kolkata and put them on a set of beautifully mounted, tastefully colorized fridge magnets.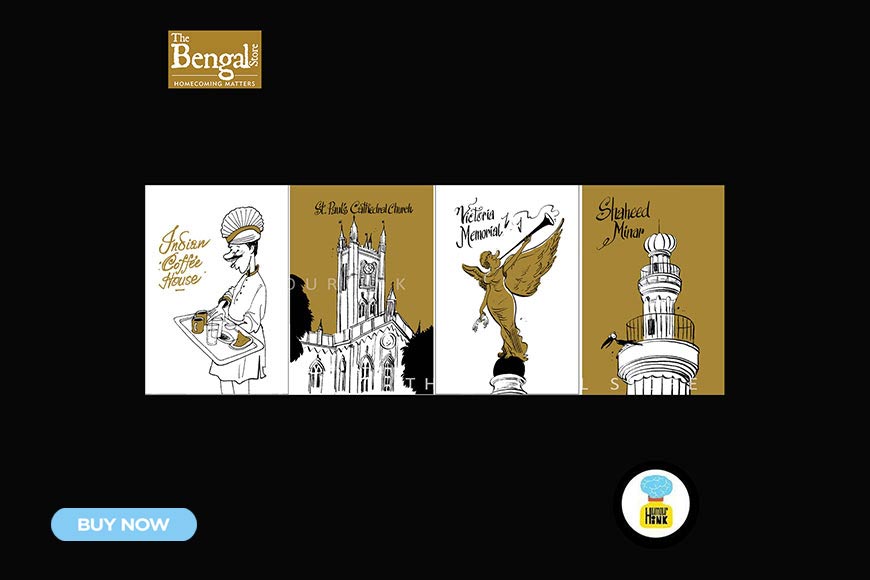 The set of 16 magnets, each measuring 3 x 4 inches and with wooden frames, forms the set we call 'Ek Baksho Kolkata' (A Box of Kolkata). From the imposing steeple of St Paul's Cathedral to the imperious waiter at Indian Coffee House, from the angel atop Victoria Memorial to the splendid façade of the GPO (General Post Office), from the fish market to Howrah Bridge, the collection effortlessly captures the distinctive spirit of Kolkata, all of it in a nostalgic, sepia tone.
Uday says the idea for Ek Baksho Kolkata came to him while he was working on a range of wooden dolls, which proved to be unexpectedly popular among Kolkatans living away from the city. "I realised that for a lot of people, mementos of Kolkata were not very easy to come by. Nobody has really come up with Kolkata-specific merchandise of the kind that exists in many other cities of the world," he explains.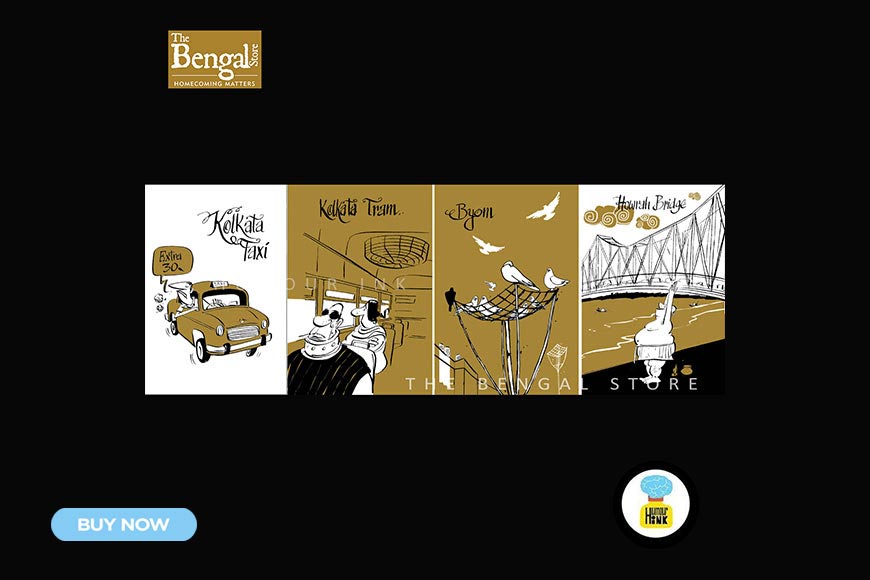 However, he wished to create more than just fridge magnets, he wanted to create art, too. "If you look at every individual piece, the perspective is that of a painting. You may look at it as a fridge magnet, but you may also view each frame as a sort of miniature painting," says Uday. "Many people have told me that wherever they live now, they would like a little something to remind them of Kolkata, something that they always see in front of their eyes."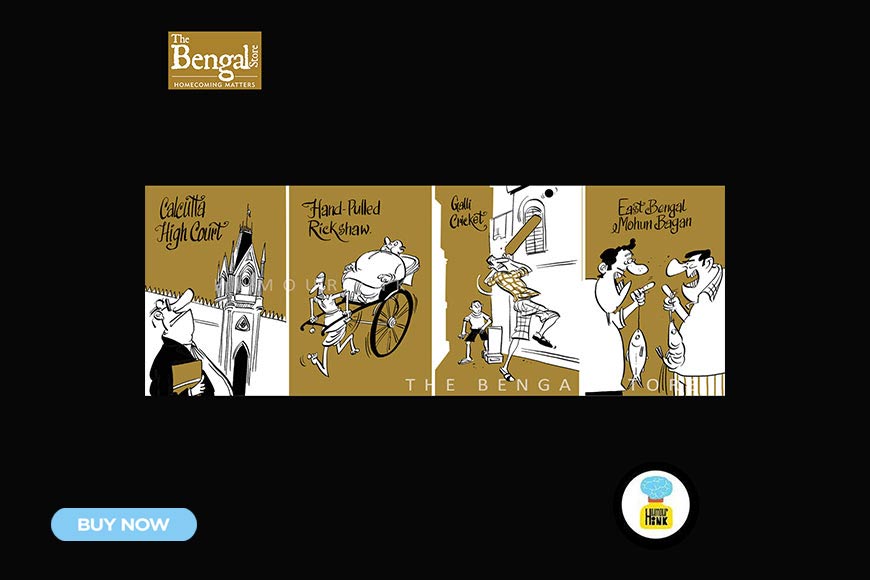 Each artwork piece in "Ek Baksho Kolkata" is mounted on wooden frames as opposed to plastic or fibre frames. As a result, each of them stands out in a way that is bound to attract attention, and also impart a touch of Kolkata magic to your mundane, everyday fridge.

Story Tag:
City of Joy, Iconic Places, Cartoonist Uday Deb