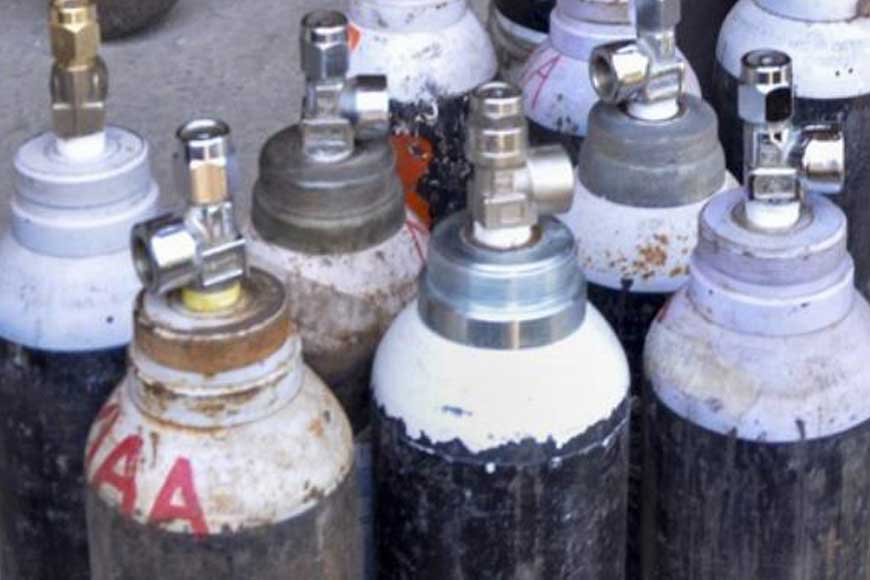 The whole of India is under the grip of a 2nd COVID 19 wave and the primary issue creating problem in many states is the scarcity of medical oxygen that is a life saver for critical COVID patients. But a look at the situation in Delhi, shows much of this oxygen crisis is man-made with many individuals hoarding oxygen cylinders and selling them at a higher price along with life saving drugs too. Keeping such malpractices in mind, the Kolkata Police has got into action even before the wave hits Kolkata, so that the city doesn't face a crisis that Delhi is going through.

Kolkata Police has formed a special task force comprising of 8 EB officials along with other policemen, who have been raiding several medical shops and their storehouses to take a stock of who all are hoarding oxygen cylinders and selling them to patients and their families at a premier price. They are also making a list of which shop has how many cylinders in store so that if there is a crisis they can be used.
KP has also notified all hospitals treating COVID patients that they will create green corridor for smooth passage of cylinder trucks as and when needed. The police force will help in transporting cylinders from one area to the other.
For this they have created two helpline numbers as follows:
033-22505096
033-22143644