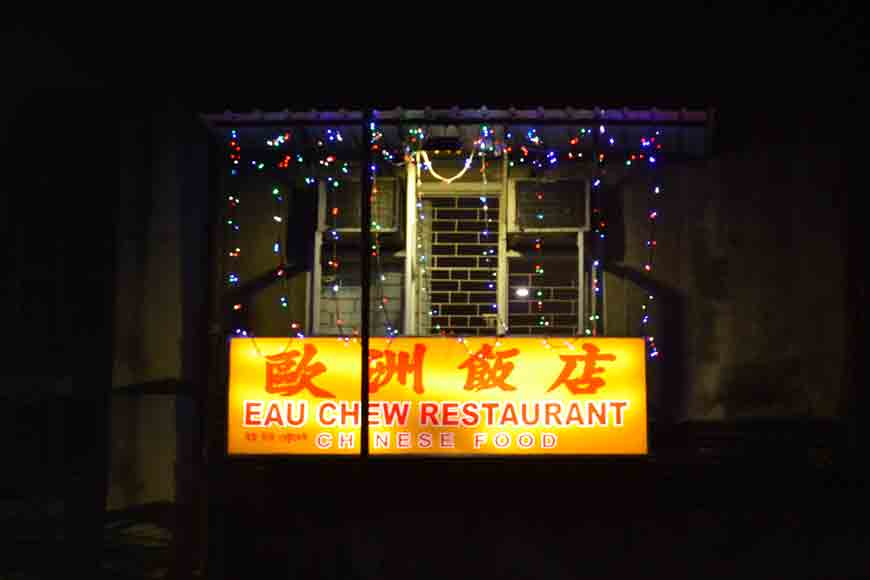 Eau Chew is one of the oldest Chinese restaurants of Kolkata, which is still in function. It is approximately 96 years old (assumption is that it started in 1922). Some say it started in 1927. If I am not wrong, then it is the oldest Chinese restaurant in Kolkata in respect of ownership. Chung Wah is the oldest one, approximately 126 years old, but the present owner is not Chinese. According to the Indian Chinese Association, Eau Chew is the oldest surviving Chinese –family owned Chinese restaurant in India.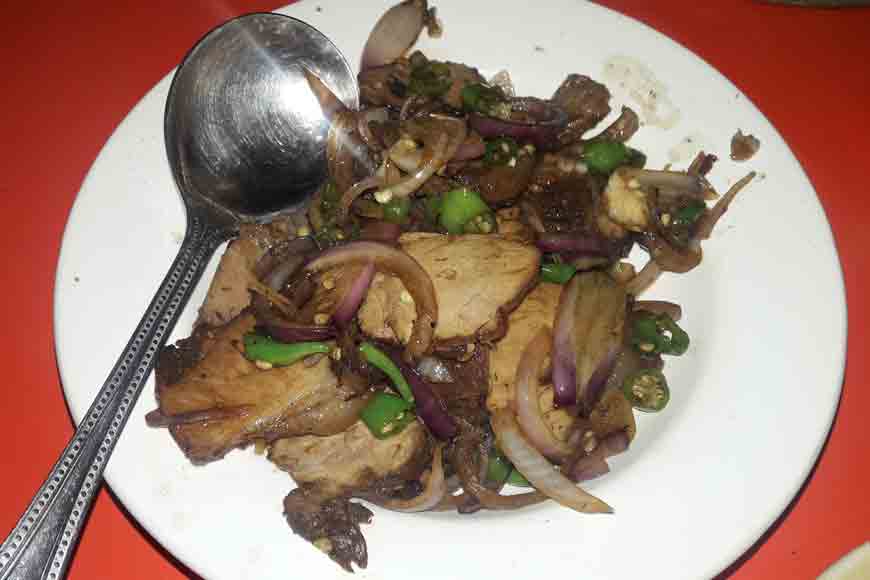 Once the Old China Town at Tiretta Bazar and its neighbouring place, had the best Chinese restaurants in Kolkata. Mr Achumpa Huang, who came to Calcutta in early 20th century from south China's Moi Yen village, set up Eau Chew. To provide Tiffin for the Chinese immigrants who were working in the city he started Eau Chew as a low-priced eating house. Eau Chew means "Europe" in Mandarin.This is a family run restaurant and the uniqueness of this restaurant is that they don't hire any cook till date to keep their recipes secret. From 1990 they hire stewards and helpers but never hire cook.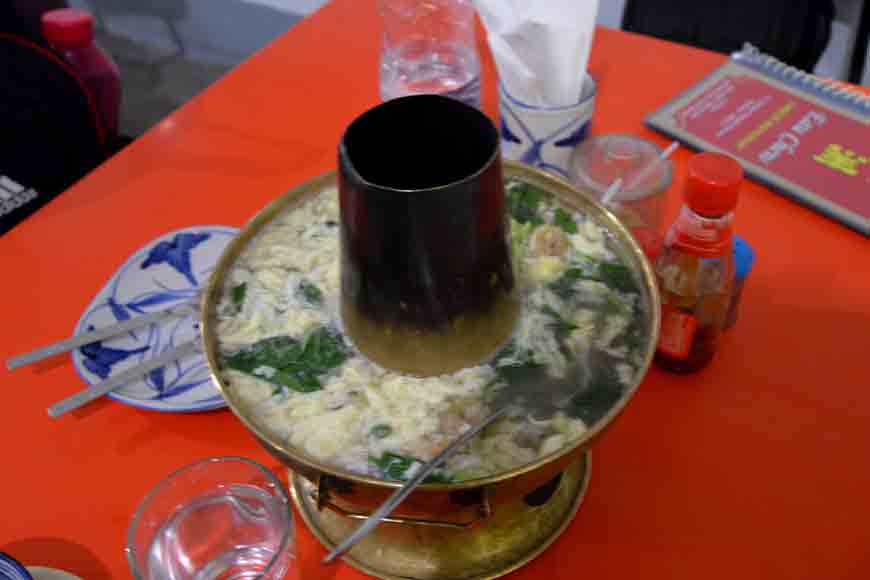 Mrs Josephine Huang, the grand-daughter in-law of Mr. Achumpa Huang took over the responsibility after her husband Mr. Joseph's death. Now her son Joel and daughter Jennifer run the restaurant. Mrs. Josephine made an innovative dish which is popular by her and known as 'Josephine Noodles'. It is basically a pan-fried noodles full of fish, meat, vegetable, etc. Another famous dish of Eau Chew is 'Roasted Chilly Pork,'that comes with a smoky flavour. You can end up your meal with the famous Chinese Jasmine tea, in the authentic Chinese style ceramic cups. However, the signature dish is Chimney Soup and Josephine Noodles. The soup container has a Chimney in the middle of the container with burning coals inside to keep the soup warm. These days, they use old brass containers, which Achumpa Huang brought from China in 1927, but there is no burning coal inside the Chimney, because of the fire license problem. The soup is full of chicken, prawn, pork, fish vegetables and egg drops. The taste is too good.