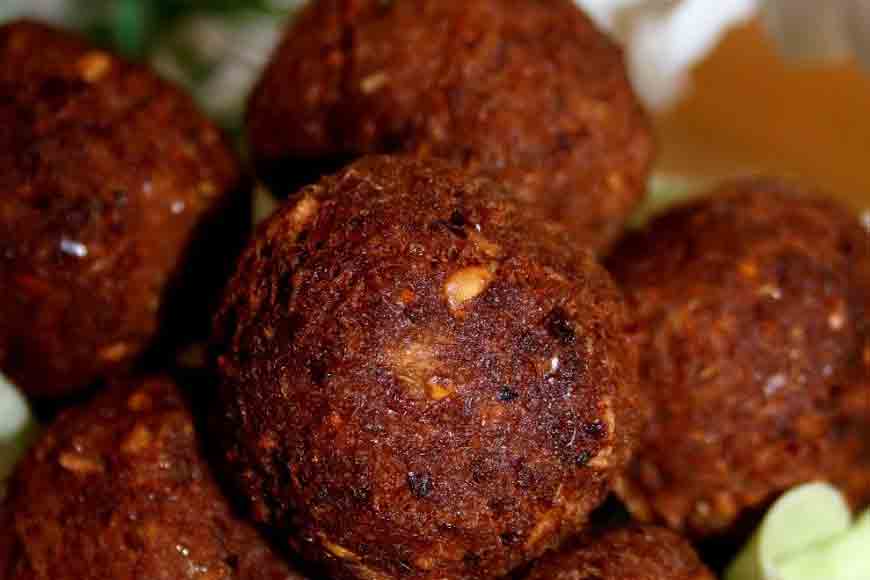 It's almost a kind of shock when we get to hear South Indian cuisine is at its best version when non-vegetarian. There is a perception that South Indian food is all about Idli-Dosa and is quintessentially vegetarian. But there are quite a few South Indian outlets in Kolkata, that serve mouth-watering non-vegetarian dishes. We bring some of these dishes:
• The Offal and Mutton Dishes of Southern Tamil Nadu
Chennai might be Tamil Nadu's capital, but Madurai in Southern Tamil Nadu is arguably the hub of Tamil Nadu cuisine. Mutton (and offal dishes in some cases) like the 'melt in your mouth' Kola Urundai (mutton balls) are the main stay here and in nearby locations like Chettinadu and Dindigul. The key differentiator in Dindigul's Mutton Biryani is the local lamb.
• Kongunadu Chicken
One of the most delicious chicken dishes I've sampled is the Pichu Potta Kozhi (shredded chicken) cooked in traditional Kongunad style with free range chicken in Coimbatore. This city is in the heart of the erstwhile Kongunad region in West Tamil Nadu.
• Coorg's Iconic Pandi Curry
Pandi (pork) curry cooked with an assortment of spices and the quintessential Coorg Kachampuli (a souring agent that accentuates the flavours of the meat) is a dish synonymous with Coorg. This region's cuisine is dominated by meat dishes and most of the produce is locally sourced. Kodava cuisine evolved from the bounties of the forests in the region like wild pig, wild fowl and venison.
• Kundapura Chicken
The Dakshin Kannada and Udupi region of the state might be best known for its Masala Dosa and evening snacks (like the Mangalore bonda) but restaurants around Udupi town and Kundapura serve one of the region's other must try dishes - the Kundapura Chicken Curry that is paired with NeerDosa or the flaky Kori Roti made with rice flour that absorbs the gravy.
• Central Kerala's Beef Variations
There are few cuisines in India that have an array of beef dishes like Central Kerala. There's the stir-fried version (Erachi Ularthiyathu) and there's also the air-dried beef version that's almost unique to Kerala, which is then fried as (Unakka Erachi Olathiyathu).
• Fiery Guntur Style Kozhi Vepudu
Freshly ground spices combined with marinated chicken and fiery Guntur chilies in this iconic Chicken dish that is among the most popular Andhra dishes. Telangana's version of the Chicken curry is equally famous and uses generous quantities of pepper, curry leaves and coconut
• Hyderabad's Biryanis and Haleem
The jury is still not out about South India's best biryani. There's the mildly flavoured Kozhikode Chicken Biryani and the spicier Ambur and Dindigul versions from Tamil Nadu but Hyderabad's Mutton Biryani and exquisite Haleem are quite special. The Haleem cooked with minced meat, lentils and wheat has its origins in the Middle East and is one of the finest examples of slow cooking in South India.