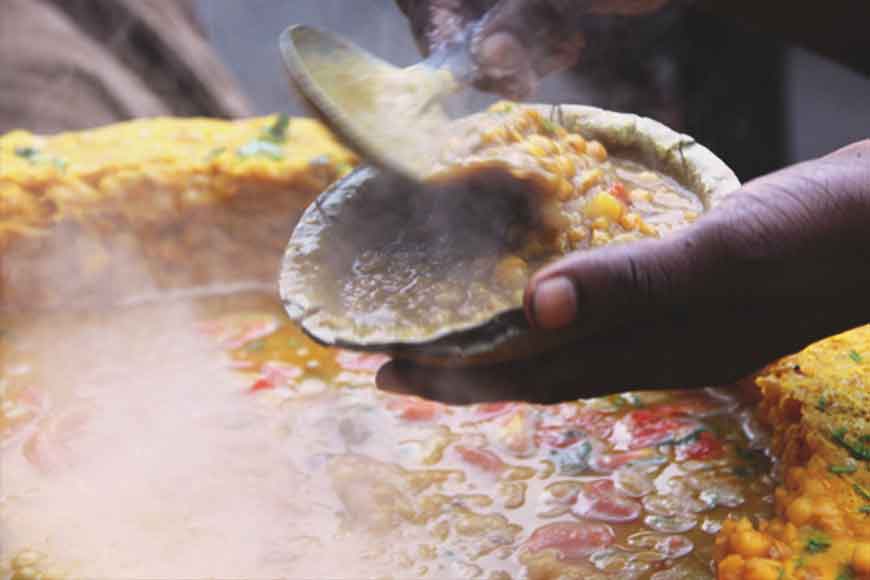 While talking about Kolkata street food, Ghugni is one lip smacking delicacy you can never afford to miss. The Ghugni waala with that big haandi wrapped in red cloth on his head in front of your school gate surrounded by a crowd of children screaming at the top of their voices, "Kaku amake dao!" This is one childhood memory that has still not faded for many of us. School kids would be crazy about ghugni. As adults, after bijoya dashami, a plate of ghugni would always be served along with sweets.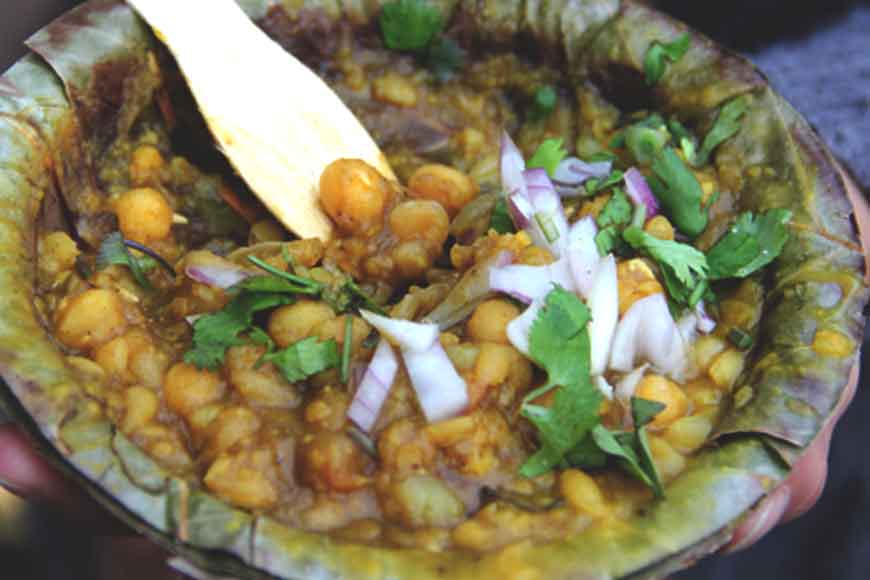 A lot has changed since then. But even amidst the ever-increasing fast food joints cropping up in the city serving western snacks, the craze about ghugni has not diminished. Ghugni walaas are still available in every nook and corner of the city. Even today, ghugni is the most popular snack in Kolkata. The very idea of boiled and fried chickpeas, touch of tamarind, the irresistible aroma or the tangy taste has still kept us drawn to the baffling smoking ghugni. The coriander leaves as garnishing is of course, like the cherry on top. Out of the innumerable ghugni joints in the city, the one on the streets infront of Gariahat Market.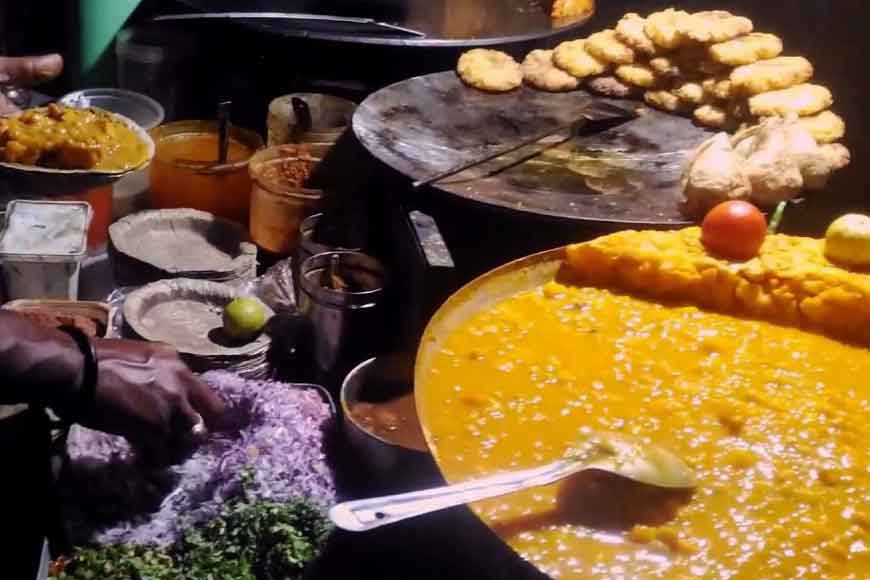 There is something special about the coriander chutney, spices and onions they give and not to miss the dollop of butter, that makes the dish magical. This spicy ghugni goes best with luchis. Rs 20 is all you need for a meal for two. I often travel to New Market, another great destination for ghugni lovers who can have the dish served with bread, buns and kochuris. If you are looking for a special breakfast, this is the perfect destination. Imli ki chutney is like an added attraction. Here the ghugni costs around Rs 30. Apart from these, you can also try out at Ramji's outlet on Park Street and the joints infront of Vardaan Market. But for me the hot hot ghugni of Dacres Lane that come with finely chopped chillies, crunchy coconuts, and tangy chutney will linger in your mouth for long.