Kolkata submerged by 2050! Environmentalist Somendra Mohan Ghosh on this new research report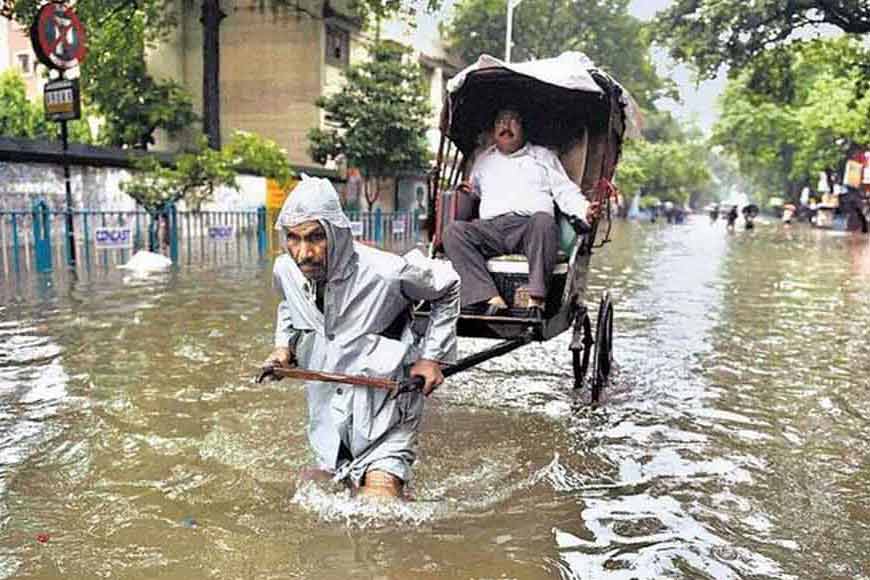 Somendra Mohan Ghosh is an environmentalist and green technologist based in Kolkata
New research report released yesterday sends an alarming data. Kolkata and its suburbs will be affected by regular annual flooding by 2050 affecting millions of people who will lose their homes and livelihood. Already saline water is entering into Kolkata from South 24 Parganas. This is due to gradual sea level rise. Coastal regulatory zone is in danger due to several illegal constructions within 1500 m radius of the sea. If the sea level increases 1-2 cm more than what is now, then suburban part of Kolkata will be reeling under saline water immediately. And well that is alarming as saline water inundation will make farm fields uncultivable.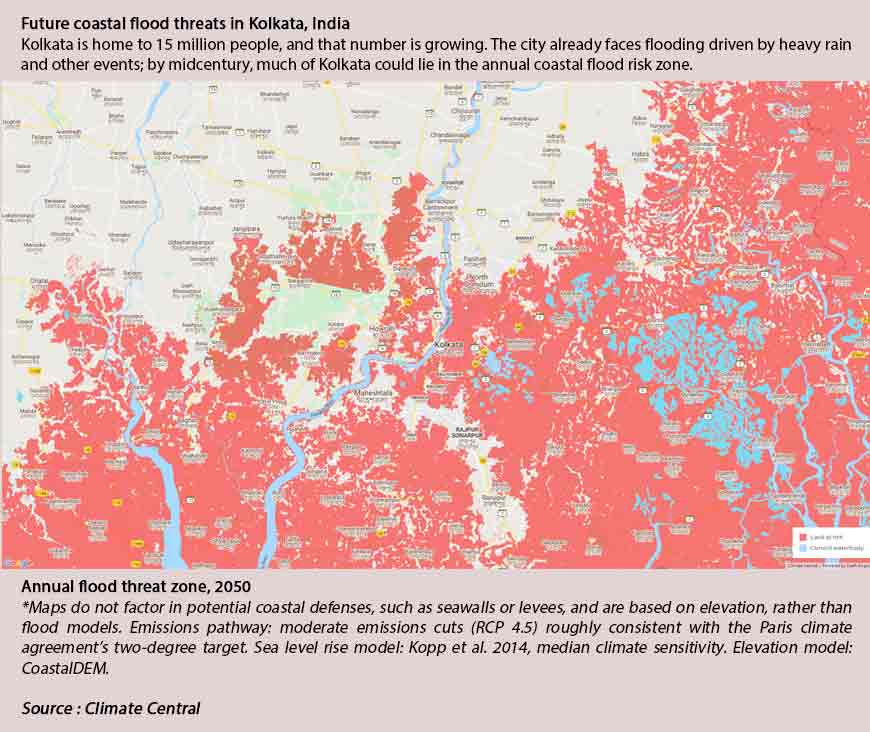 Again, there is a link to climate change as temperature of Bengal is also seen rising over past few years. Average temperature in most parts of South Bengal has been around or above 45 degrees last summer. If this trend continues then the ice of Northern Himalayas will start melting at a faster rate, which in turn will overflow the river Hooghly or Bhagirathi. This water when flowing downstream from Malda region to Sagar Islands deep down south, will cause extensive flooding in the districts along which it flows. For years, most of the rivers in this area have not been dredged properly, leading to elevated river-beds that contribute to further flooding.
Incidentally, Sunderbans has always acted as a buffer zone to protect Kolkata, but Sunderbans itself is in peril now, thanks to the growing population, exploitation of the mangroves and human settlement. The entire stretch of Sunderbans till Bangladesh has seen heavy human settlement in last few decades that is destroying the mangrove vegetation to a large extent. Overexploitation of the area for fish bheris also have a detrimental impact.
Suggested remedial measures
Control over the excessive human settlement in Sunderbon, Preventing measures against the mangrove cutting, dredging of Ganga and other tributaries river, demolish all unauthorised constriction within the coastal regulatory zone, minimise GHG emission with 20% annual reduction targets. Stop Coal fired thermal power stations and introduce solar powered or gas fired. Proper monitoring of AQI for KMA with at least 40 automatic machines
Take for example the coastal areas, like Digha, Mandarmani, Shankarpur, Tajpur, Diamond Harbour, Bakhhali, Haldia, Nayachar where hardly any regulations in construction, fishing etc were followed in past few decades. These areas will also be heavily impacted thus due to climate change. The risk of Kolkata getting submerged is thus much higher than previously thought. And if immediate planning and long-term mitigation of the projects is not done, then saving Kolkata and its suburbs will be impossible.