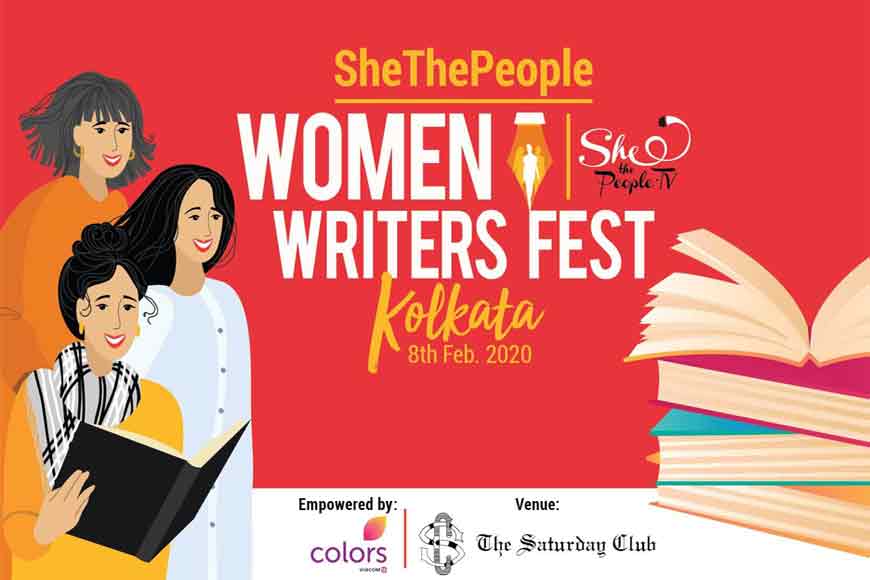 Writing has been a form of self-expression throughout history and women today are not afraid to pen down their story, create new ones, or share their intellect through their books, blogs or publications. The third edition of the Women Writers' Festival 2020 will provide a forum for women writers from varied fields to come together and discuss issues that are important to the cultural and social fabric of the city of Kolkata. The diverse range of participants in each panel will make for rich discussions on the feminine and the feminist voice in fiction, the culture of Kolkata, blogging, the art of translation, women's writing, poetry and more, and is sure to inspire change.
Last year, the city bid farewell to one her most beloved, literary icons – Nabaneeta Dev Sen. The Women Writer's Fest will have a tribute to the doyenne of letters. Speakers joining in for this festival include Eina Ahluwalia, Supriya Newar, Dr. Fuad Halim, Sharmistha Gooptu, Damyanti Biswas, Kamalika Bose, Poulami Chatterjee Bose, Ananya Chatterjee, Saheli Mitra, Dr. Julie Mehta, Anindita Sarbadhicari, Kiran Manral, Baisali Chatterjee Dutt and many more.
Says Shaili Chopra, Founder SheThePeople.TV, "With every year, we raise the bar, we discuss new and current subjects, we bring freshness to topics and themes with the evolution of the written word. This edition of the festival is curated by Ideas Editor Kiran Manral and Kolkata author and theatre personality, Baisali Chatterjee Dutt.
Founder Shaili Chopra adds, "As I see it, Women Writers are breaking new ground as writers, script writers, micro fiction bloggers, authors, graphic artists, storytellers. It's the endeavour of the Women Writers Fest to connect, engage and elevate this community and create an emerging platform of ideas."
Baisali Chatterjee Dutt, says, "It's always a delight to bring this fest to our city. Kolkata has always been a city of readers and writers, and it's exciting putting together the different panels which celebrate different genres of writing. Also, this is a marvellous platform for aspiring writers to meet and interact with wordsmiths from different fields."
Date: Saturday, Feb 8, 2020, Saturday Club
Entry free. Register here: https://www.shethepeople.tv/events/women-writers-fest-kolkata-2020
Time: 11:00 AM to 5:00 PM