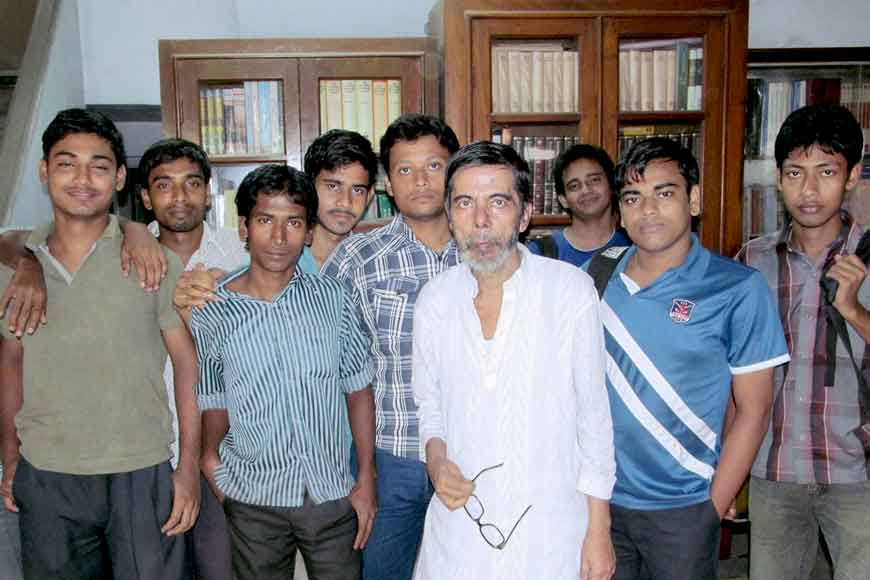 Underprivileged children who hardly get to enroll in well-known tutorials where parents have to cough up lakhs, have a demi-God in Subhash Chandra Kundu of Basirhat. Kundu who was once upon a time drawn towards the Naxal Movement, has over the years dedicated his life for the upliftment of meritorious students, by imparting them free education in science subjects that are usually out-of-bounds for most poor parents.
His students cannot afford to pay tuition fees. Kundu runs 'Institute of Physics' in a two-storeyed red building in Basirhat, where students from low-income families come to explore the world of science, unlike the other money-making tutorial centres. It was way back in 1988, when he bought the plot of land from his siblings and established the institute. His primary agenda was to spread the knowledge of science without imposing the burden of tuition fees on students. How very inspiring to find many of his former students teaching in institutions such as IITs and St Xavier's College.
Subhash Chandra Kundu was a teacher at Basirhat High School before he set up the institute. As a government teacher, he used to earn a decent salary and now relies on his pension, but has dedicated his life for the students. His well-wishers and former students have also come forward to make generous contributions to keep the institute going. He also took many loans apart from the little contributions made by the students. Today, the institute has six rooms out of which two are classrooms and the rest are laboratories with scientific instruments donated and bought over the years. Kundu's indomitable passion for education has kept him going for the last 30 years. For the people of Basirhat, Kundu Sir is more of a demi-god and a parent to hundreds of poor students. Kundu has even suffered cerebral stroke and partial paralysis. But nothing could stop him. He kept on working relentlessly for generating interest about science. He has also conducted exhibitions and quiz in many districts.
Some experiences shape our life for better. For Kundu sir, it was his Naxalite days, that inspired him to bring the light of education to the world of underprivileged children. While he was teaching at Basirhat College, he had actively participated in politics between 1968-1971. The Naxalite movement however, took a wrong turn. Kundu was even arrested and released from the correctional centre of Dumdum in 1974. Thereafter, he decided to dedicate his life to the poor. According to him: "Instead of bullets, the Naxals should have demanded the answers from the state regarding its inability to defeat poverty and inequality." Kundu's noble journey of spreading education among the dispossessed was no less than a silent revolution towards eliminating poverty and bringing in that equality.