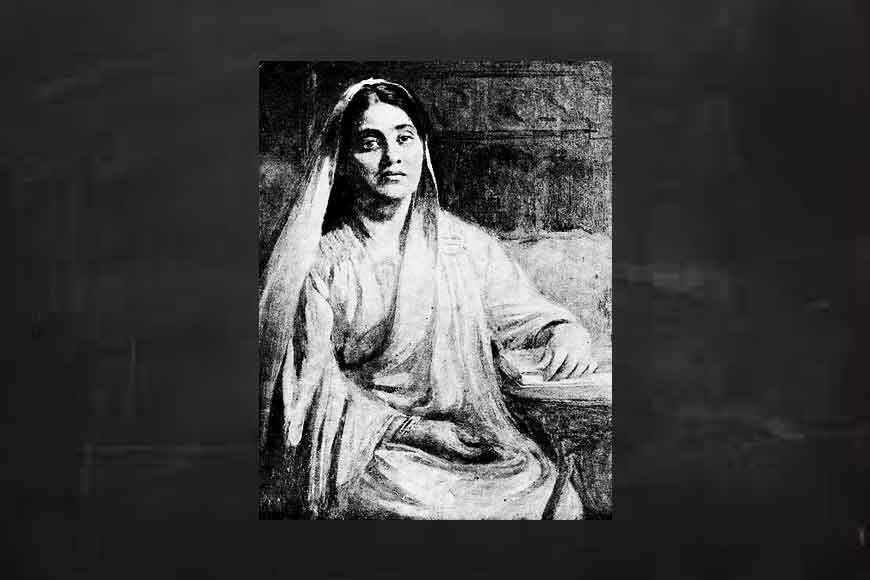 It is said behind every successful man there is a woman. Who was behind Acharya Jagadish Chandra Bose, who could have won a Nobel Prize for his scientific inventions had he not be born in British India? Who inspired him to carry on with his scientific work? His wife, Abala Bose is considered to be the greatest encouragement behind his success story. But Abala Bose is not just remembered as Jagadish Bose's wife, rather she was a successful woman in her own right and one of the greatest social reformers, feminists and educationists of Bengal.
Being daughter of the erstwhile Brahmo leader, Durgamohan Das, who himself was one of the most liberated visionary of those times, she imbibed the best Brahmo traditions while studying in Bethune Girls' School and then in Bethune College. She and her sister Sarala Ray inherited the fortitude and the generous nature of their mother. Abala Bose decided to take up medicine as a career and follow the footsteps of Kadambini Ganguly, the first Bengali woman to qualify to practice western medicine in India. She started her studies in Madras, but left her medical studies when the marriage proposal from Jagadish Chandra Bose came in.
However, she never ceased to champion the cause of women education and educational reforms. From Europe she brought in the Montessori system of education. She started Brahmo Girls School and in 1919, she brought together eminent personalities like Chittaranjan Das, Jadumati Mukherjee (mother of Sir Rajen Mukherjee), Prafulla Chandra Ray, social reformer Priyambada Bannerjee, Sir (Dr) Nilratan Sircar and others to form Nari Shiksha Samiti, for the spread of women's education and providing financial assistance to widows. The organisation also strove to ensure female representation in educational bodies and to press for a gender-sensitive syllabus.
Abala Bose was responsible, single-handedly or jointly, for the establishment of educational institutions for women. Muralidhar Girls' College was formed jointly by Lady Bose (she had acquired the title of 'Lady' upon her husband's knighthood in 1916) and Krishnaprasad Basak. The same two people also founded Beltala Girls' School in Bhowanipore area. During her lifetime, through the Nari Siksha Samiti, Lady Bose set up about 88 primary schools and 14 adult education centres in the British province of Bengal.
After independence, the efforts of Lady Bose shifted towards the education and rehabilitation of displaced and economically distressed girls and adult women, irrespective of their marital status. This is the principle on which inmates of the Bani Bhavan are now recruited. The Boses were close friends with Swami Vivekananda and Sister Nivedita. Swamiji was a regular visitor to the Bose household and the Boses also regularly visited him. Later they became close to Sister Nivedita, who championed Jagadish Bose, as Indian scientists often were stifled by British high-handedness.