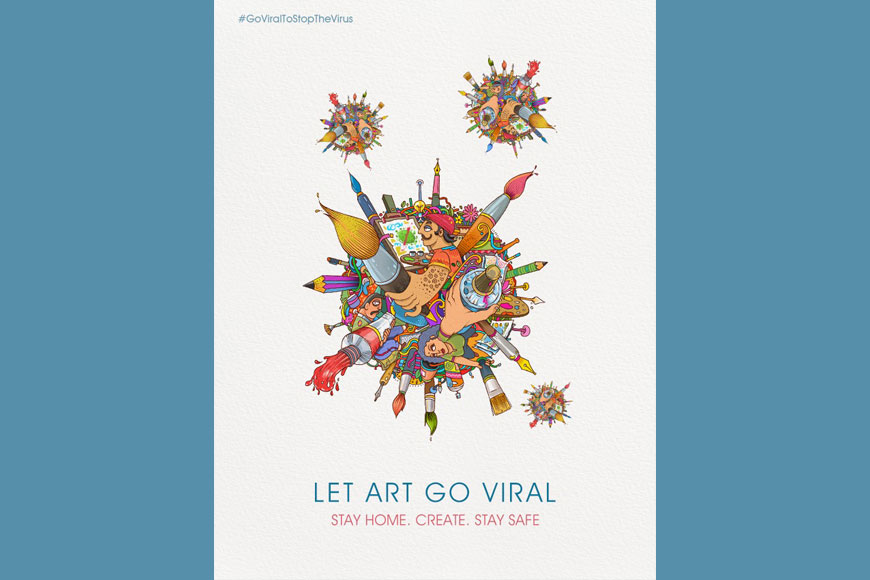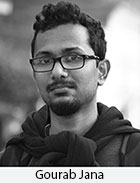 Gourab Jana has completed his Masters in Applied Art from Government College of Art and Craft, Kolkata, in 2018. Since then, he has been pursuing his career as a freelance illustrator and graphic designer. At present, Gourab is working with a digital marketing agency.

The project- #Goviraltostopthevirus is a thoughtful initiative to make people look at the shape of the virus in a constructive way and spread the message of positivity rather than feel threatened by its shape.
Gourab Jana has used the shape of the virus as a canvas and palette of colours along with the elements of art. An engaging representation and a blend of hues and components.
Spread art when words fade to explain.
Story Tag:
#Goviraltostopthevirus poster challenge