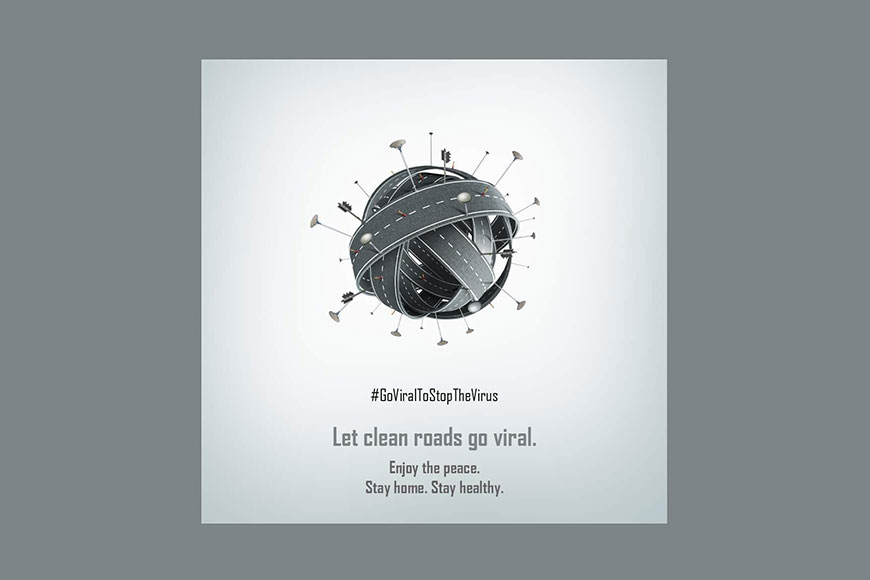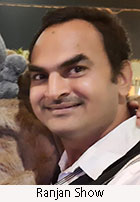 Ranjan Show has an experience of more than seven years in the field of advertising. Presently, Ranjan is working as an art director at Wunderman Thompson, Kolkata.
The world is panic stricken, impatient and restless to get back to the normal life. #Goviraltostopthe virus is an initiative taken to engage people in the right way amidst this turmoil.
COVD-19 has quite a disturbing shape but Ranjan Show has replaced it with positive elements. The body of the virus has been depicted with spiral connecting roads and the spikes with the lamp posts and traffic lights. Due to the pollution, we hardly get to see the clean roads around us. Though we are into a tough phase, the land and air seem to breathe.

Story Tag:
#Goviraltostopthevirus poster challenge