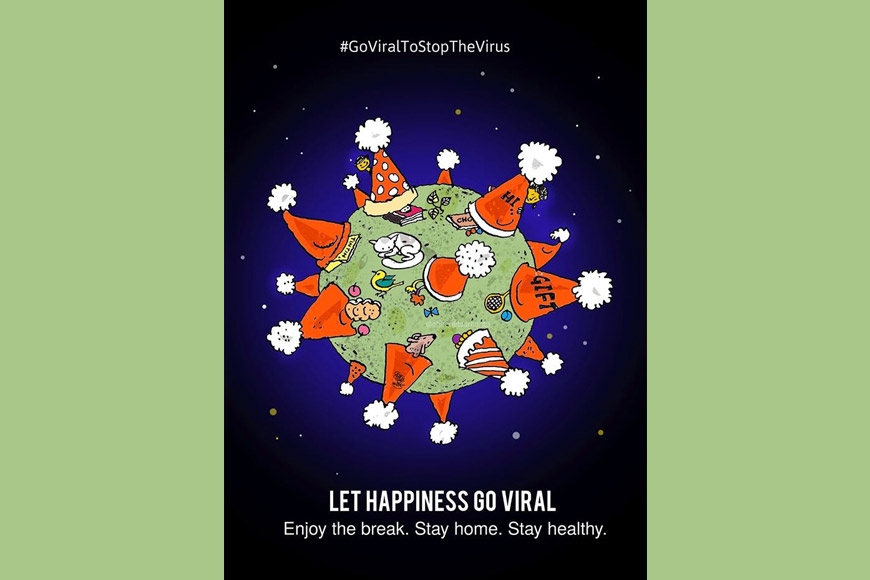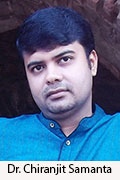 A doctor by profession, Chiranjit Samanta is presently a faculty member of the Medical College, Kolkata. Painting and designing book covers have always been his hobby right from from a very young age. He is also associated with CartoonDol Kolkata.
'Corona-COVID-19-Pandemic' are all that we are getting to hear for the past countless number of days. #Goviraltostopthevirus is an interesting initiative to deviate one's mind from these negativities and focus on the better aspect of the virus' shape.
Who does not want to be happy especially during this time of crisis. Samanta has put down the shape in the form of earth and mini Santa caps. The poster spreads the message of joy, finding happiness in little things, being merry in our own ways back at home.

Story Tag:
#Goviraltostopthevirus poster challenge