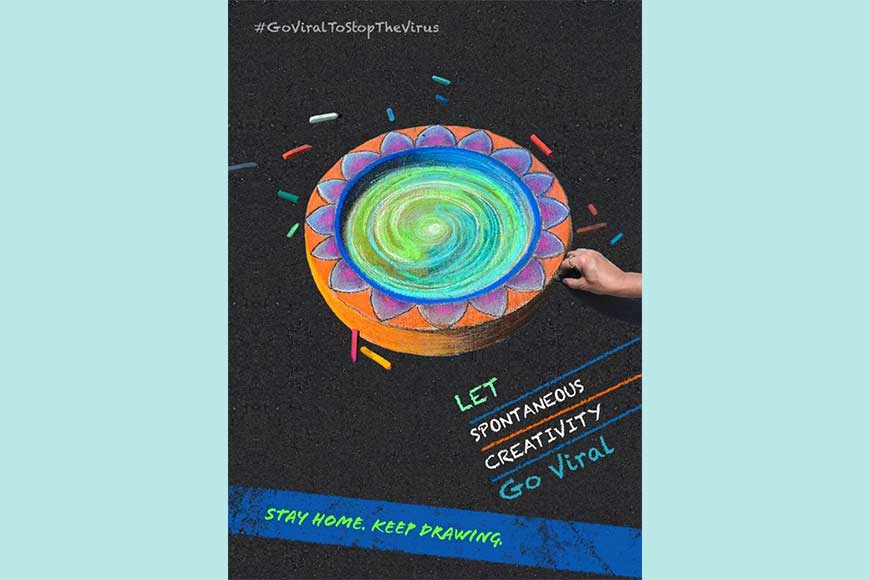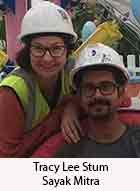 Tracy Lee Stum is a professional 3D Street painter and author. Sayak Mitra is an Art Practitioner and at present, they live in California.
#Goviraltostopthevirus is an interesting initiative to distract minds from the ongoing negativities and focus on the better side of it.
The couple has represented the shape in a distinctive way. A vibrant mix of colours and patterns have been put down on the canvas. Imagine and create the best of forms and spread creativity amidst this transient crisis.

Story Tag:
#Goviraltostopthevirus poster challenge