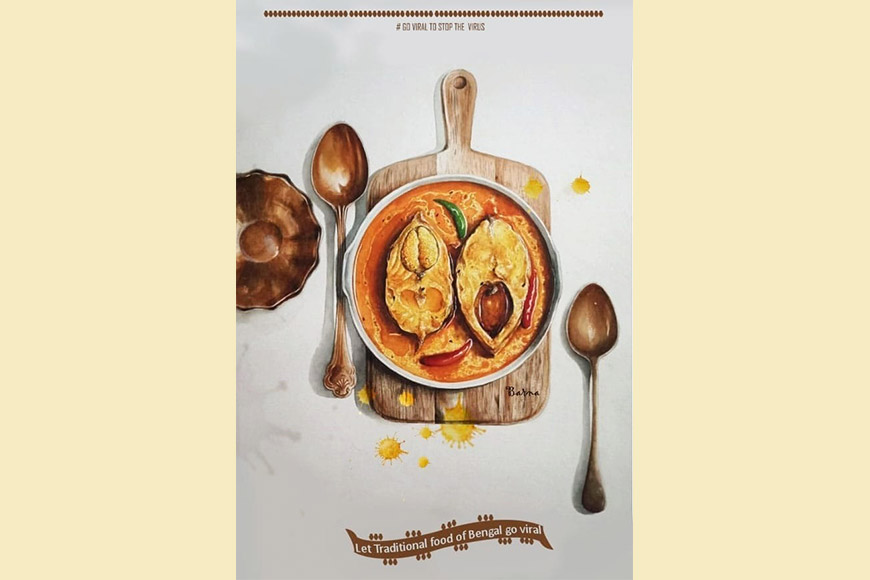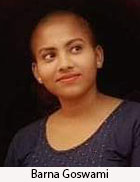 Barna Goswami is a student of Rabindra Bharati University, Kolkata. She is pursuing her Bachelor's degree in Applied Art.
Barna's poster on traditional Bengali food is absolutely a brilliant piece of painting. One will have to give it a second look to accept that is a watercolour illustration and not clicked. The illustrated hilsa fish, the sprinkles of the spicy curry which represent the shape of COVID-19 and the presentation are striking.
Nearing two months into the lockdown, the common mass across the globe can do hardly do but to stay protected and wait for this to end.
Stay at home, save lives!
Barna says, "We are familiar with the Bengali proverb- 'Machhe bhaate bangali!' Therefore, have a proper meal and boost your immunity system to fight with diseases in the near future.
Story Tag:
#Goviraltostopthevirus poster challenge