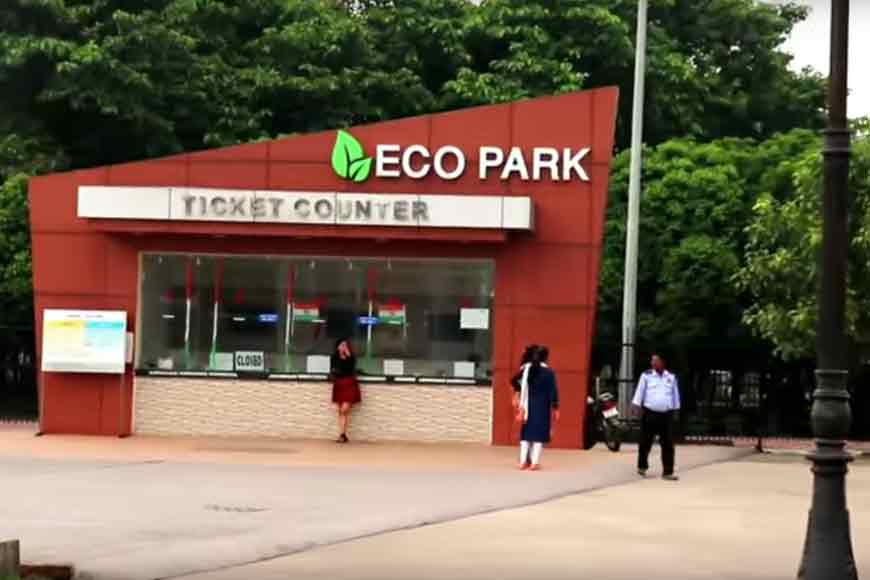 If Maidan is the 'Lungs of Kolkata,' built by the British, then New Town-Rajarhat's Eco Park laid by the West Bengal government is nothing less than the iconic Hyde Park of London. Needless to say, in an ever-growing city with high population and pollution we needed this sprawling Eco-Park, a green haven at a stone's throw from the city centre, to cater to the green lovers.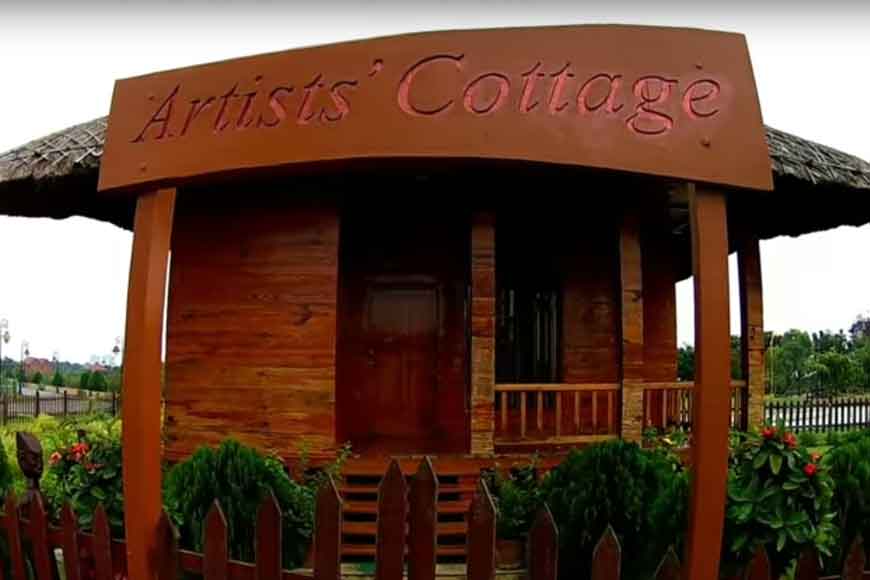 Artists' cottage
The Eco-Tourism Park was inaugurated on 29 December 2012, and covers 480-acres, showcasing a rich flora and fauna along with cultural heritage of Bengal. The park is at times called 'Prakriti Tirtha,' a nature pilgrimage, an apt description for the conjunction of various ecological zones within its sprawling boundaries. A number of fun and recreational activities are also a part of the Park Tour. And not to miss the themed areas within, such as the Tropical Tree Garden, Wildflower Meadow, Herb Garden, Tea Garden, Tropical Rainforest, Fruit Garden, Bamboo Forest and much more. In variety and richness, it can be anytime compared to Singapore's Botanical Gardens. In winter, the roses of the Rose Garden is a special attraction with rare varieties of roses collected from across the globe. Butterfly Park has hundreds of different species of butterflies that are specially bred within the park.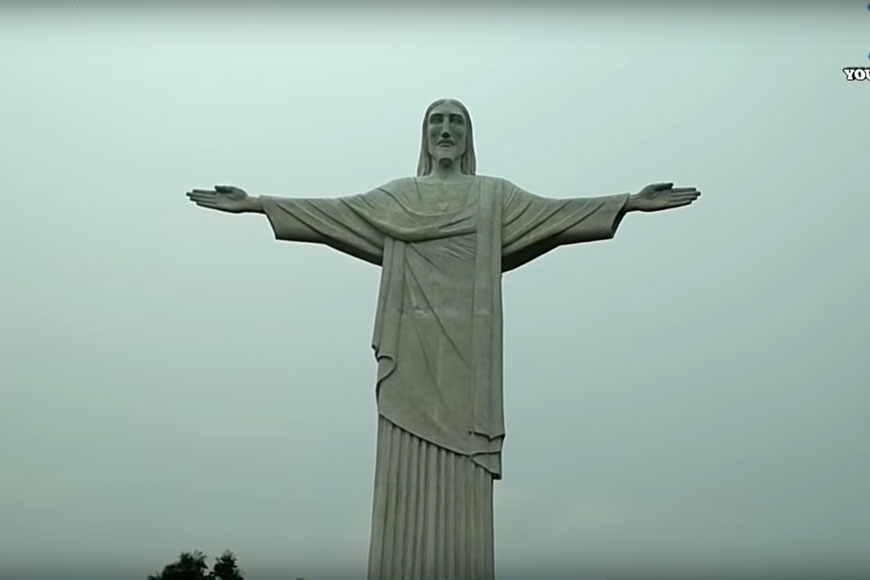 Brazil's Christ the Redeemer
Eco Park is also a meeting point of the world, with seven wonders of the world displayed. From The Great Pyramid of Giza, Petra in Jordan, Colosseum of Rome, The Great Wall of China, Moai statues of Easter Island, Brazil's Christ the Redeemer and India's Taj Mahal --- this 3 acres historical section is very educative for children. For the culture enthusiasts, there is Banglar Haat, Baul Gram and Shilpi Kuthi, highlighting the rural art and craft forms of Bengal.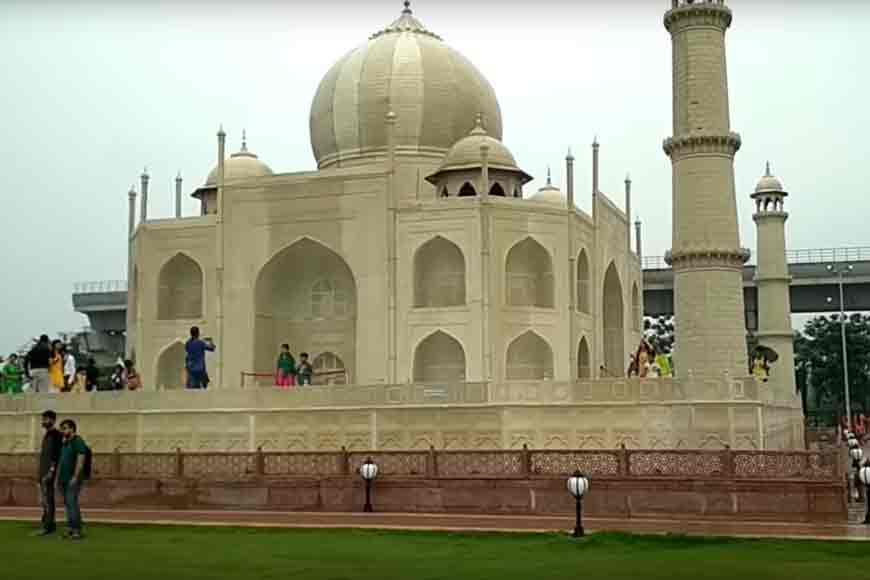 Taj Mahal
For the corporate hot-shots, the conference hall in the middle of a waterbody with a floating restaurant is breath-taking. Whip up ideas while looking at a picturesque sunset. While the adventurous ones can try sports within the park like kayaking, paddle boats, water and land zorbing, shikara ride and much more. The elderly can avail of golf carts as walking around the sprawling park is quite a challenge for them. Eco Park thus has a charm for all. So why wait? Head to the park right away!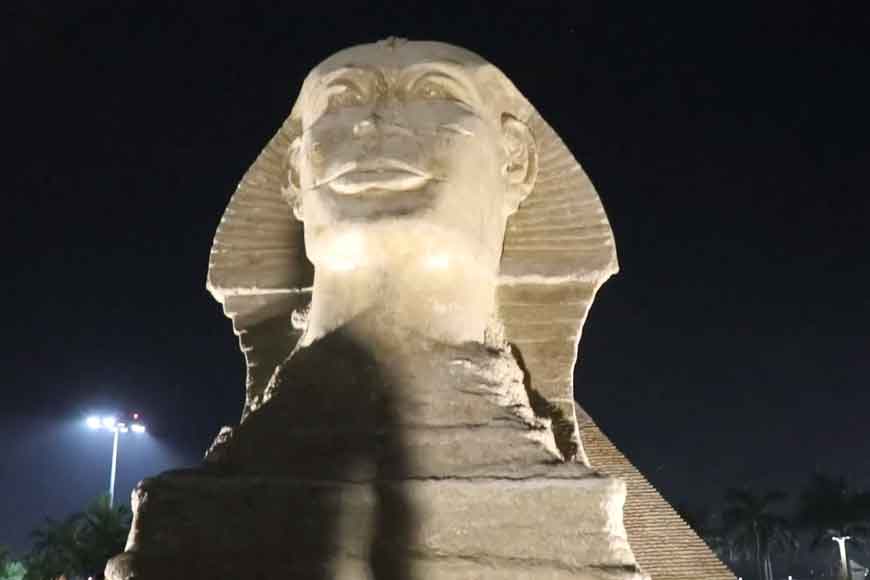 The Great Pyramid of Giza
Eco Park Timings:
Summer Timings: (1 March to 31 October)
Tuesday to Saturday = 2:30pm - 8:30pm
Sunday & Holidays = 12 noon - 8:30pm
Winter Timings: (1 November to 28 February)
Tuesday to Saturday = 12 noon- 7:30pm
Sunday & Holidays = 11am - 7:30pm
Monday closed
Story Tag:
West Bengal Tourism, Tourist Spots in Kolkata, Eco Park