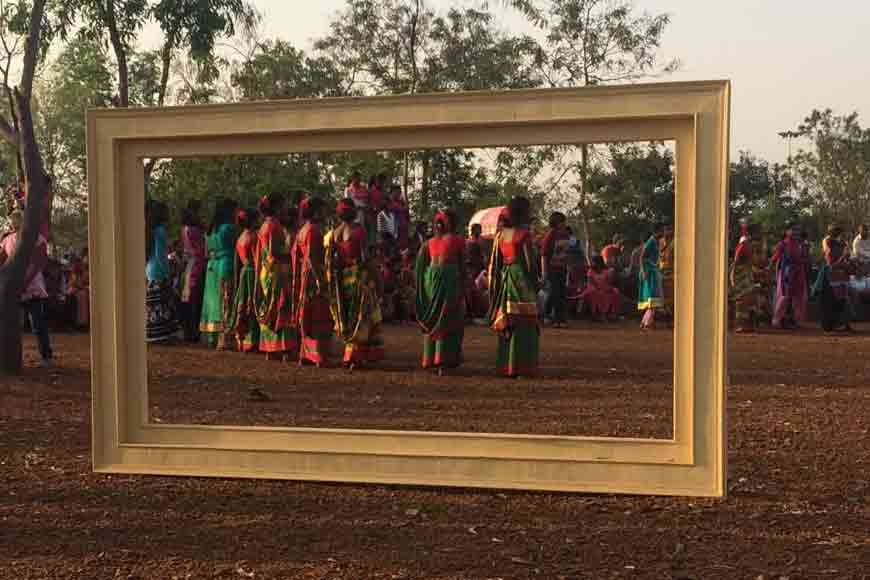 Haat boshechhe shukrobare bakshiganj e padma paarey…. The famous lines of Rabindranath Tagore's Sahaj Path, celebrating the myriad hues of a rural marketplace of Bengal. Such haats have the rustic charm of the state's simple village folk, as they buy and sell in these weekly haats, anything from foodgrains, vegetables, livestock and even their own hand-made articles. Bengal's haats are a meeting place for traders, potters, farmers, simple village women and even artisans.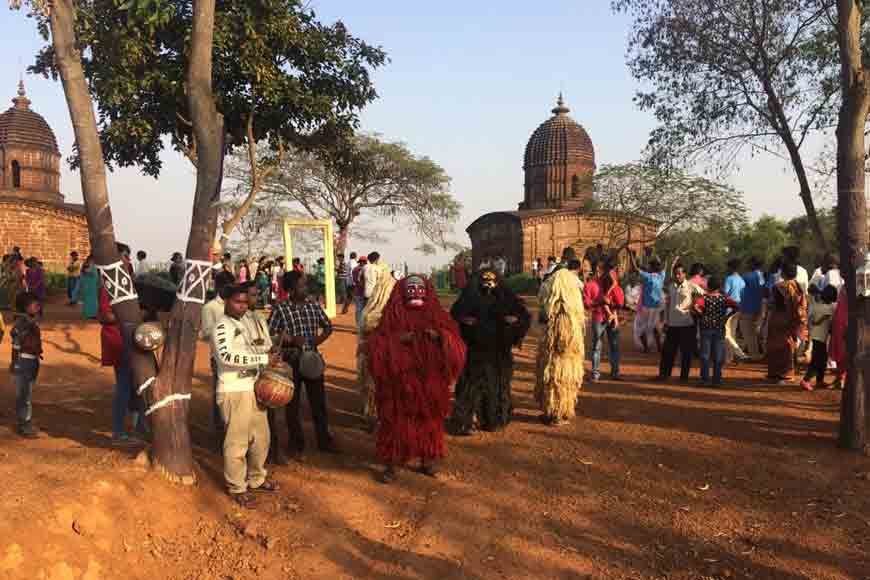 We are all familiar with Santiniketan's Shonibarer Haat, that attracts a huge inflow of tourists from the city every weekend. Keeping in mind it's success, a new form of Haat has recently been introduced in Bishnupur. It is aptly named as Poramatir Haat, as Bishnupur is famous for its terracotta or burnt clay and brick artefacts, dolls, statues and much more. The main purpose of this Haat is to promote and market the terracotta art of Bishnupur and the culture of entire Bankura district.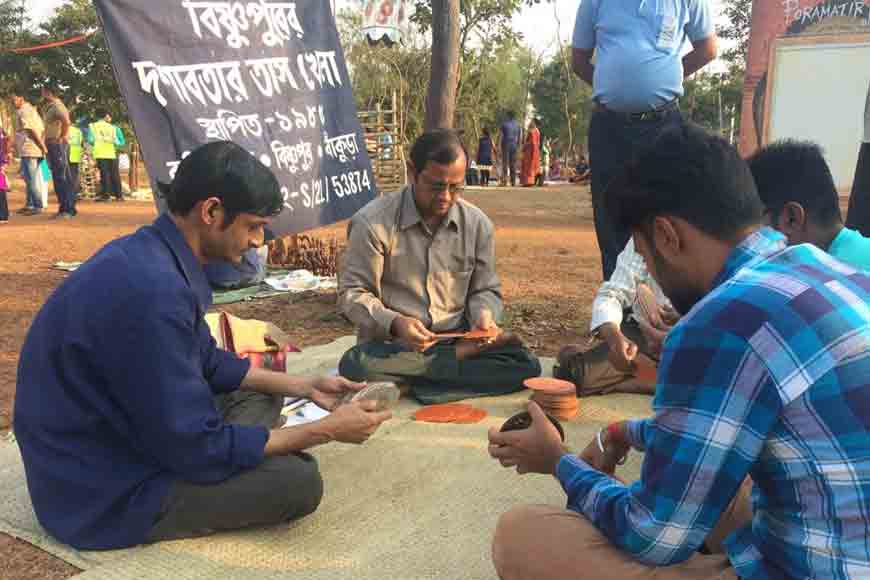 Every Saturday the Poramatir Haat beyond the Chhinnamasta Temple of Bishnupur, on an open ground infront of Jora Mandir is a treat to the senses. It starts at noon and runs till evening. One can find anything and everything artistic at the Haat. Be it the terracotta shops, pora maatir jewellery, stone shops of Susunia hills, paper doll shops, wooden goods shops, handmade "jurugunda" shrimps (chorakata) and lantern shops --- all speak of the indigenous art and crafts of this region.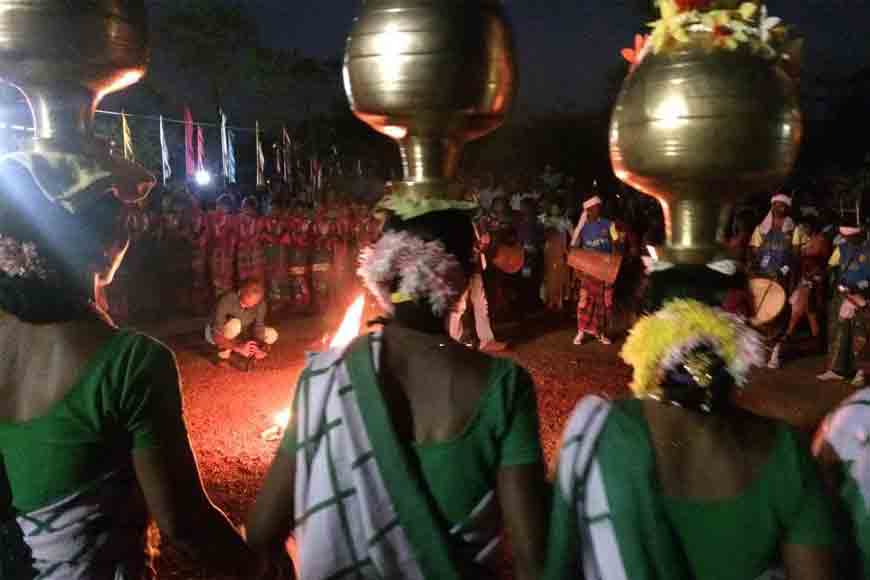 Not just a treat to the urban tourist who would love to adorn themselves and their homes picking up bits from the Haat, the place also offers a lifetime experience as you can enjoy to the beat of Baul songs and Tusu songs. Performers are seen singing under shady trees. Just stand by and enjoy the vibrant rhythms. On the other side of the field, you come across groups of Kirtan singers, those enacting and singing tales of Ramayana in their own style along with tribal dancers playing their Dhamsa Madal. Suddenly you might encounter a gigantic figure on his Ran – Pa, the wooden legs that were used by dacoits of rural Bengal in the lost era. And for the foodies, there is Bengal's very own Telebhaja including chops, Sabur Papad at your disposal.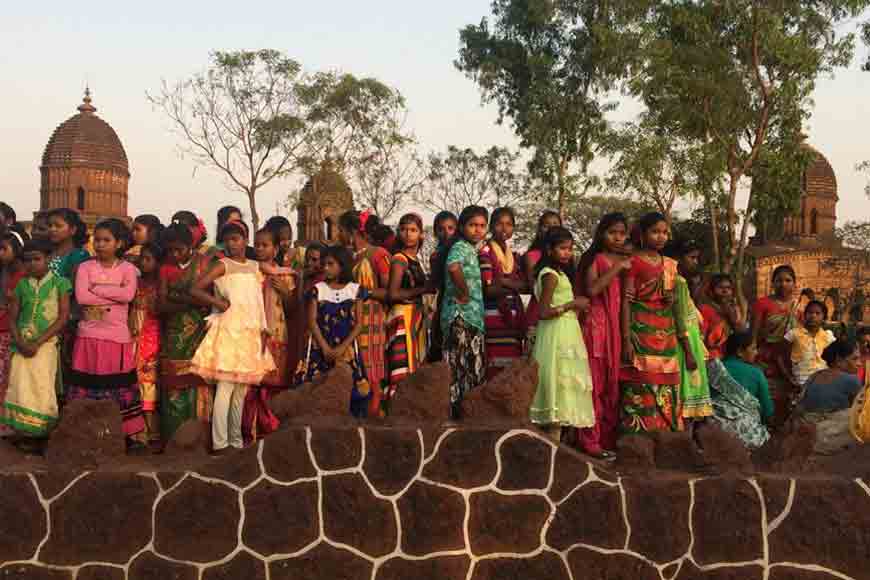 If you want to take a double-decker bicycle to visit the fair, you will get the vehicle on rent. But you must not miss Bishnupur's Pora Maatir Haat, that throws up the vivid colours of 'Rarh-Bengal' at its best.