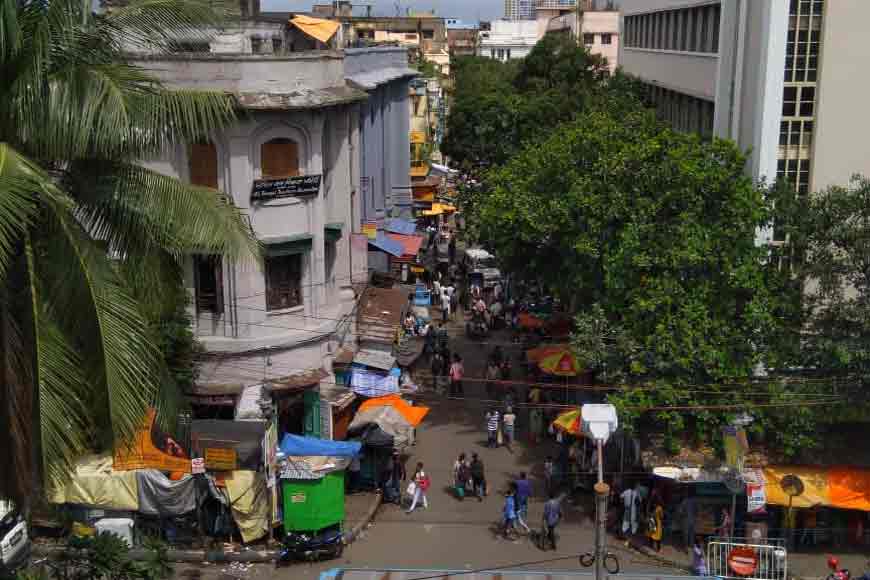 As a child I always loved the smell of old books, that often transported me to the world of dreams, where words bespoke tales of lands that I never travelled through or seas that I never crossed. That rustic unexplained odour, unknowingly became a part of my conscience and as I stepped into college, quite unsuspectedly, I revived my first love on College Street. Stepping out of Presidency College was not just an olfactory treat to me, it was also a myriad treat to my auditory senses. The cacophony of Kolkata's College Street built a world of its own and soon I got sucked into its chaotic charm.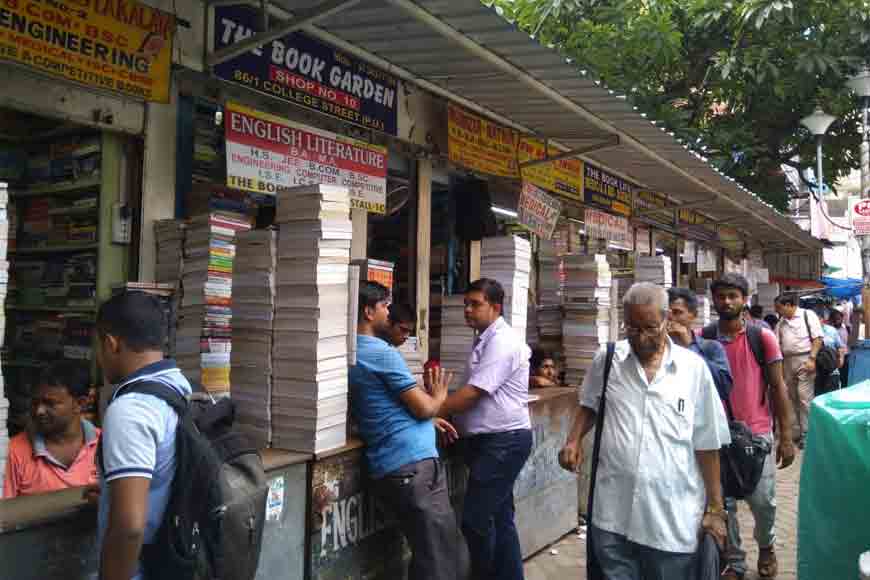 The street by geographical definition starts at the juncture where Mahatma Gandhi Road meets Bidhan Sarani and ends at Bowbazaar crossing. However, for me, this street stretching approximately 1.5 km, has no end. It oozed every bit of a bewildering harmony between history and modern existence, between protest movements and a quiet corner with heaps of books where a bookworm like me often plunged deep. Overstuffed with book stores, both new and old, I would often be led by a sea of book lovers, who like me would flip through books, buy some, discuss some and then raise an intellectual storm over a cup of hot piping tea at a street corner or on the chairs of Basanta Cabin.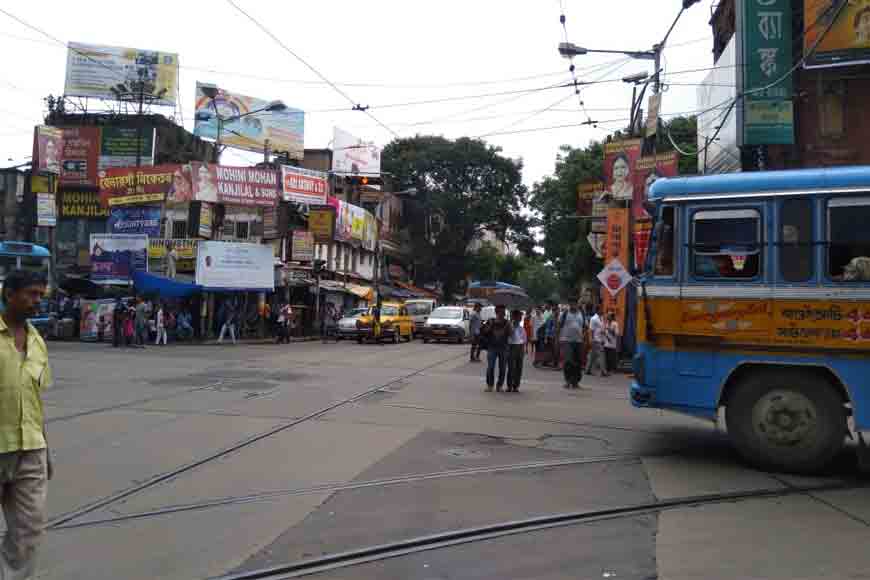 Even the tring of the tram, one of the oldest mode of transport in India and world, would hardly ever deter me from my heavenly couch on the street slab. But my eyes would often follow the hand pulled rickshaws carrying loads of books from one corner to the other. No human rights activist or no laws could stop these rickshaw-pullers from plying on College Street. For them carrying books and passengers may not be just a source of sustenance, may be like many of us, they became an integral part of College Street culture.
The happiness on this street is always palpable. Young minds, young school children, teenagers, fresh college graduates streaming out of Presidency College, Calcutta University, Medical College, or even Hindu and Hare Schools, somewhere bear the legacy of academic institutions, some of which are more than 200 years old. That's when you feel time stands still on this street, even amidst the utter chaos.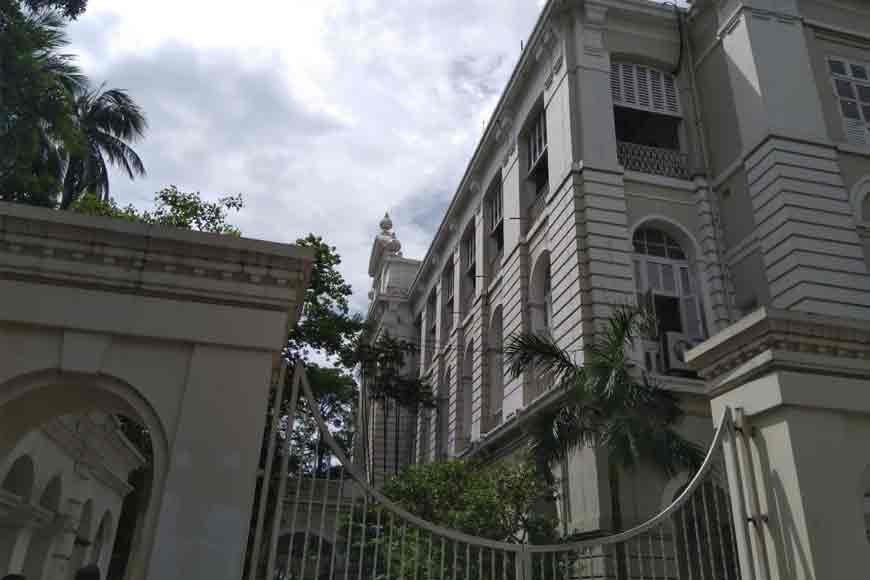 The hub of Bengal renaissance, these institutions still maintain the legacy of protest that probably gave birth to the Movement Culture of Bengal – be it Left, ultra-Left or even the Right wing political movements and Swadeshi against the British. After all many of the erstwhile freedom fighters were students of Presidency College and Calcutta University. However, this Street is now a Silence Zone and hence possibility of hearing slogans or witnessing processions is a bit bleak. Yet, there is no chance denying the institutions on this street still produces the brains behind movements and protests that Bengal is so famous for.
Historically, College Street derives its name from the fact that it houses some of the most prestigious educational institutions - colleges and schools- of Bengal. Stand on the street crossing facing Bowbazar, turn right, and there you will find one of the most eminent academic hubs of India - the Presidency College (now Presidency University). Once dubbed as the 'Oriental Oxford', it just celebrated its bicentenary last year.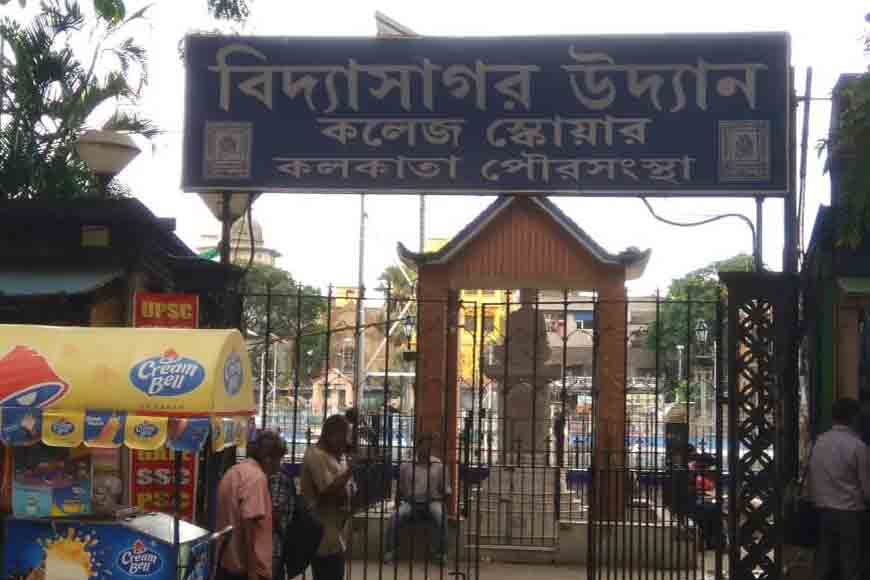 On the left at the entrance of Bankim Chatterjee Street, stands Coffee House and Hindu School, both steeped in glory that ranges over centuries. Walk ahead and you stumble upon College Square gate. Formerly called Gol Dighi, this is now a swimming coaching centre of YMCA and the famous site where the College Square Durga Puja is held every year. Look to your right, and there stands aloft Calcutta University. Established in 1857, this institution once was the largest university of British India. Walk forward and you encounter Calcutta Medical College, the first medical college of Asia.
College Street is a bizarre concoction, brewed in heritage, garnished with intellect, and served in nostalgia. It has a life and a story of its own. It is a place where the book-lovers meet the foodies, the school children wave hands at the college-goers, the traditional Calcutta Trams meet the modern App Cabs, the quiet teachings of professors are at times drowned by student slogans. College Street presents a microcosm of Kolkata's macrocosm, a city that always reigned with a difference. For me it is still my heartbeat….