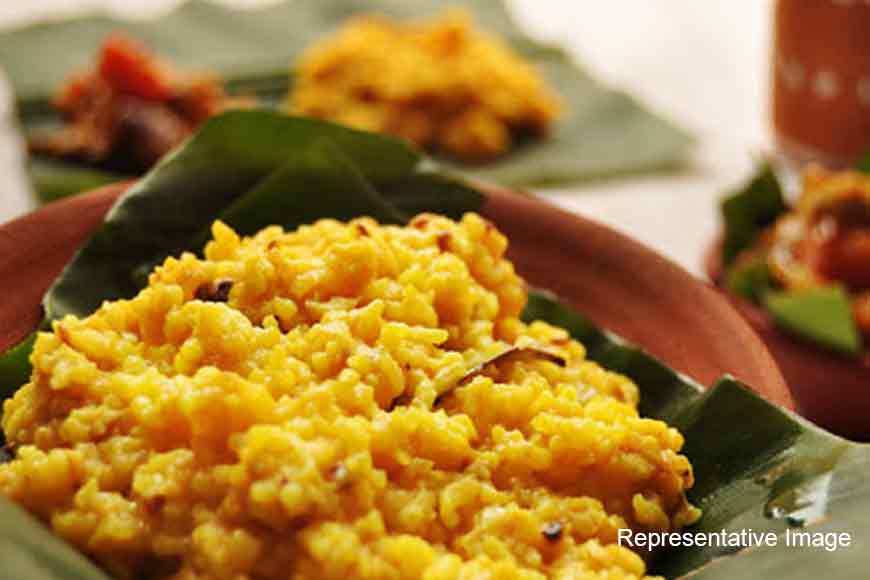 The Banerji para Durga Puja of Raghunathganj has always been unique, primarily because it has held on to the anti-communal feeling for more than 300 years. People of all religions are given a priority and everyone participates. Take for example the Bhog ceremony, where the Goddess is offered a bhog first cooked and offered by a Muslim. Legends say the Banerjis are originally from Sagardighi. When their forefathers came to Raghunathganj, the place was covered with forests where infamous dacoits lived.
One day Zamindar Sisir Banerjee was going through a forested track when he saw a wonderful idol of Shakti that was probably worshipped by the dacoits. That very night he dreamt that the Devi was ordering him to start a Durga Puja. Though the zamindar started the puja and with a lot of pomp, the Devi again came in his dreams stating she is not satisfied.
She wanted every community to be a part of the Puja. That's when a Muslim woman who lived in the village was asked to cook Ma er Bhog. She was known as 'Lokar Ma,' and was so poor that she had no idea what she will offer to the Goddess. So she went to the forest and got some rice, with which she made rice narus and offered it as a Bhog to the Goddess. Since then, this Puja continues to offer Bhog sent or cooked by a Muslim family.
Story Tag:
Durga Puja, Communal Harmony