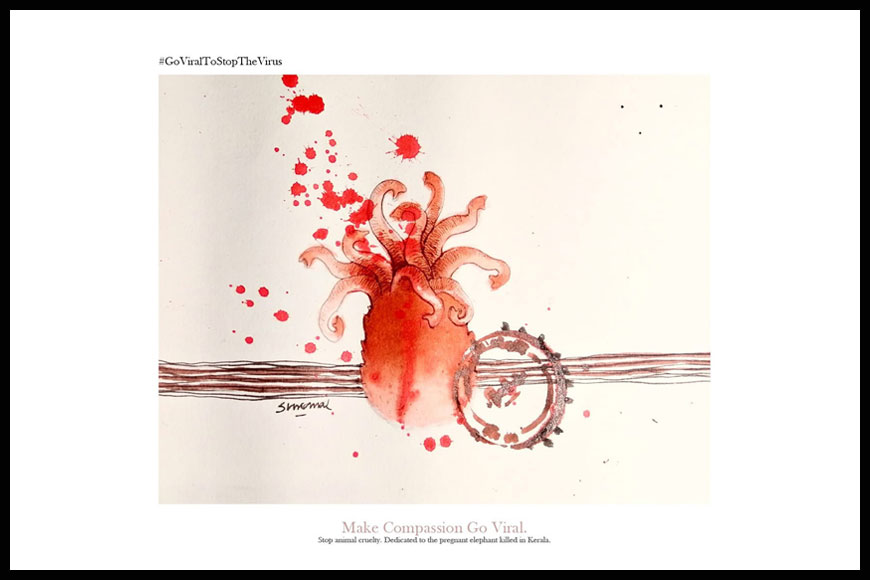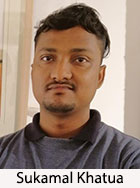 Sukamal Khatua has completed his Bachelor of Fine Arts degree (Indian Painting) from the Government College of Art and Craft, Kolkata, in the year 2015. He has been teaching at institutes in Ahmedabad and Kolkata. At present, he's doing his Masters from Indira Kala Sangit Vishwavidyalaya, Khairagarh.

#Goviraltostopthevirus has been successfully going on for last two months to spread positivity among the people. The aim of the project is to bring out the shape of the virus in a constructive way.
Sukamal Khatua has painted a strong piece of artwork to bring the cruelty that is being done to the elephants. We've been coming across heartbreaking news for last couple of days, especially the Kerala incident, the death of a pregant elephant. There are many such news cropping up every now and then. Mankind has been going through challenges for the last three-four months. It is high time that we understand that we are too fragile to fight against mother nature and her creations.

Story Tag:
#Goviraltostopthevirus poster challenge