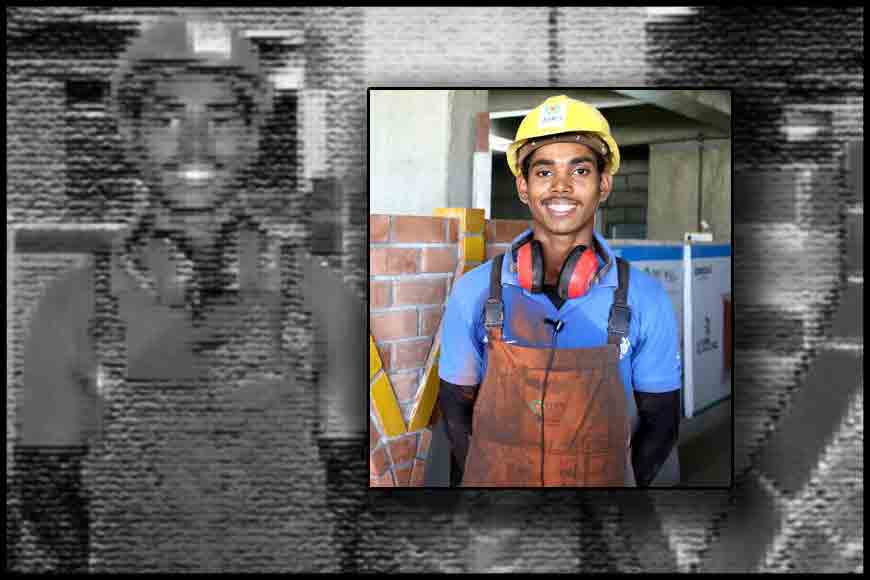 Rohim was not just a good student, but a class topper in his school in Malda. Like any other student of his age, he also aspired to study hard and become a teacher in future. Rohim knew his parents were poor and those pangs of hunger at times made him even more resilient and he would often weave future dreams. But fate was more cruel than he ever dreamt. The year 2013 was a game changer for this young man, who was then studying in class XI. Both his parents died in a road accident, leaving behind Rohim with the responsibility of his three younger sisters and with no money. "I really wanted to be a teacher. I was one of the toppers at school and loved studies. But due to my responsibilities, I had to find means to earn a living for all of us," Rohim recalled in a recent interview.
However cruel fate was to him, Rohim successfully overcame it and became one of the youngest contestants recently to win the 'Medallion of Excellence,' and the fifth position at the World Skills Competition in Abu Dhabi for his bricklaying capabilities. There were 59 participants from different countries and he was the only one representing India. And you got it correct. From dreaming to become a teacher, Rohim turned into a mason. But by sheer grit and intelligence, he excelled in that too.
By 2014, he had to leave his studies and become the sole breadwinner for his family. He met a contractor in his village who took people to Delhi as labourers. In fact 80 percent people from his village in Malda work outside in the construction sector to support their families back home. Dreams of studying shattered, Rohim joined the job in Delhi to earn enough to support his family. In the beginning, he just followed his supervisor's instructions on the formula for the cement mixes, but decided to be trained as a mason, as he realised masonry fetched more money. And that's how his journey as a brick layer started.
One day, he heard few labourers at the construction site discussing a competition on masonry, where a person who completes given tasks in given time wins prize money. Intrigued, Rohim participated in the competition, and was placed second among the 18 participants across the Delhi-NCR region. Unfortunately, India has no professional training institutes like the West, where professional skills such as these are taught. In the West, there are courses on various skill training and such people get equal dignity as in other jobs.
Bricklaying is also a skill that needs training, as a bricklayer has to construct accurately and neatly according to plans, which often contain technical details. No two projects are ever the same, and so the bricklayer has to be able to adopt their thinking and often find solutions to problems efficiently and effectively. That was the USP at World Skills Competition of Abu Dhabi. And Rohim had to compete against people from 59 countries, where he had to interpret drawings, set out and measure, and construct a building of world-class standard. As Rohim puts in: "In Abu Dhabi, everything was different - the motor, sand and techniques used." The competition tested his planning and scheduling skills and his construction was evaluated on precision, accuracy, tidiness, and attention. At Abu Dhabi, Rohim built a test project using bricks and blocks of different materials - sand, lime and cement - where his construction included a 'falcon design' decorative brickwork.