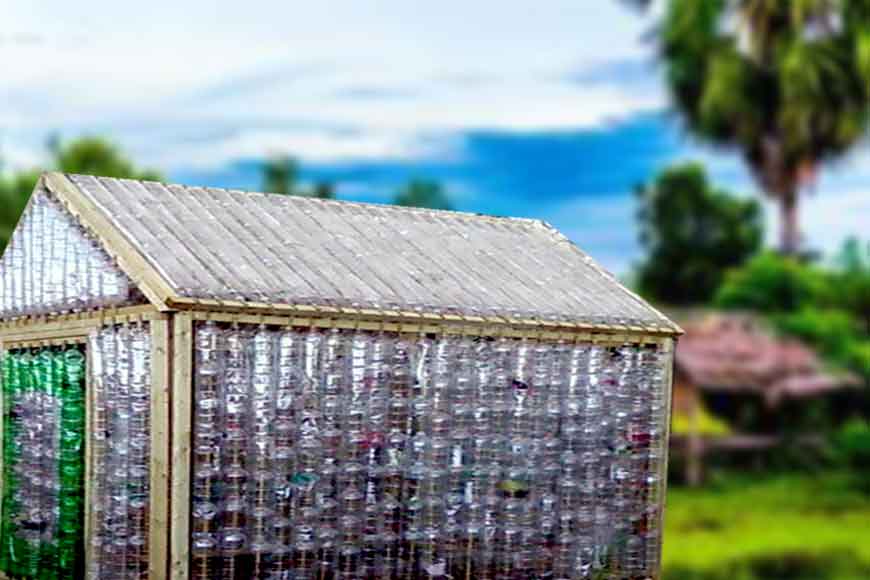 Sobhanagar High School of Malda has taken up an innovative step to promote environmental awareness among students. On world environment day, the school announced that if the students collect plastic and other waste products scattered in the entire village and submit them to the school authorities, they will be offered a concession in the admission fees.
Throughout the year, the students of Sobhanagar High School participate in various social activities. The school authorities have taken a pledge to eliminate plastic from the school premises and from surrounding villages. The concession in admission fees this year is restricted to students who plan to take an admission in class XI. The school has further plans of introducing the concession even in classes V-XII. The plastic and waste products collected by the students will be sent to the nearest recycling plant through the Gram Panchayat.
The school has also collected cold drink and water bottles which have been cut to specific shapes and placed on the terrace of the school building where various flower saplings have been planted. Some of the bottles have also been placed inside 100-150 carry bags for creating environment-friendly bricks which will be used for constructing community toilets and green houses. This unique endeavor of the school will not only spread environmental awareness among students but will also turn out to be beneficial for the underprivileged children.