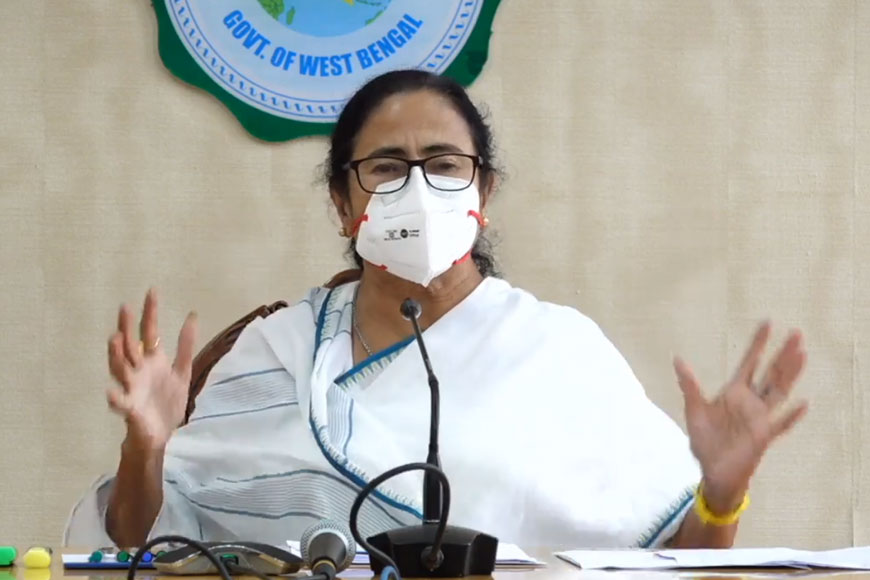 As she had promised at a press conference shortly after the declaration of the West Bengal Vidhan Sabha election results on May 2, Chief Minister Mamata Bandopadhyay today announced a host of fresh measures to combat the state's rising Covid curve. The announcement comes hours after her swearing-in ceremony, and follows a meeting she held with administrative officials at the state secretariat, Nabanna.
As per the new guidelines, all local train services will remain suspended from Thursday, May 6, until further notice. The number of Metro trains and state buses will also be reduced by half. In the case of air travel, all passengers landing in Kolkata must possess a Covid negative report. And then remain quarantined for 14 days.

Attendance in all government and private offices is to be reduced by 50 percent, with half the staff working from home. In line with the government's emphasis on wearing masks and using sanitizers, the chief minister reiterated, "Everyone will have to wear a mask without exception, and use sanitizers."
Banks will remain open from 10.00 am to 2.00 pm, while marketplaces will be open from 7.00 am to 10.00 am and again from 5.00 pm to 7.00 pm.
Gatherings of more than 50 people will not be permitted. And even those with less than 50 people will require prior permission.
In an earlier notification issued on May 1, West Bengal Government had ordered the shutting down of all shopping malls and market complexes, including restaurants, movie theatres, and bars. Essential services such as medicine and grocery shops could be kept open. Those orders will remain in place until further notice, the Chief Minister said. However, she added that there are no plans for a complete lockdown just now.