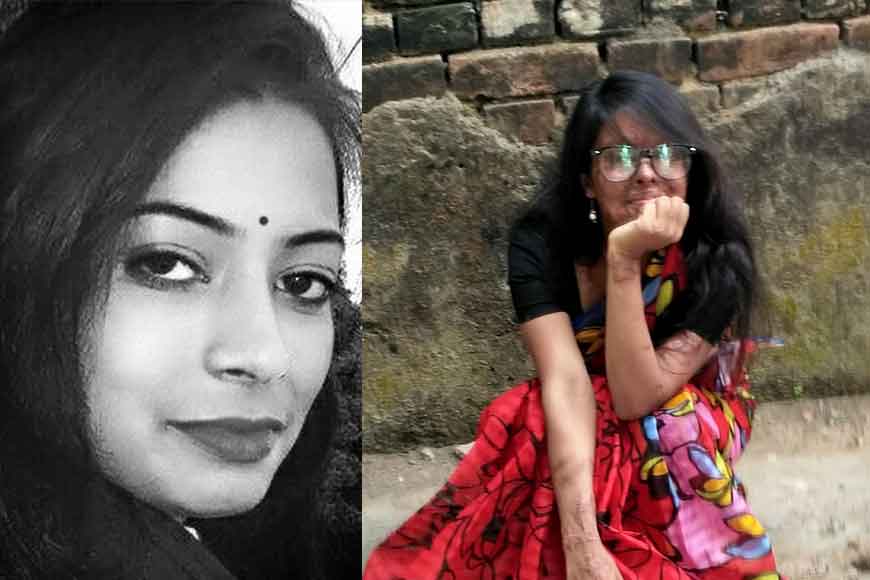 Manisha Pailan is an acid attack survivor who belongs to a village in Jaynagar. She was subjected to an acid attack way back in 2015. But the incident could not stop her. She took it as the biggest learning lesson of her life and started her journey afresh. Here is her story.
It all started with a marriage proposal. But ended with a gruesome acid attack. One of Manisha's neighbours, Salim had proposed to her. But Manisha did not accept it. The refusal did not go down well with Salim. Little did Manisha know that her refusal would change her life forever. Years rolled by but Salim was still desperate for a revenge. On November 17, 2015, Salim and seven of his friends attacked Manisha with acid when she was returning home. She almost returned from the brink of death.
Even doctors were not too hopeful but Manisha's mother was the only exception who refused to give up. Her entire family stood by her in thisstruggle, and eventually she emerged victorious. Thereafter, her friends convinced her to come to Kolkata and take help of an organization that extended their support to her cause. Presently, she is associated with a social organization which works with various acid attack survivors.
But to Manisha's dismay, the accused group of boys are roaming about in broad daylight and leading normal lives. The attack had taken place around 8pm. It was dark and Manisha could not see anyone's face except Salim. Another boy was arrested within a month but Salim had fled to Mumbai by then. He was arrested after two years but received a bail and was released within a month. The entire neighbourhood refused to believe that Salim could do something as heinous as this and supported him throughout. The attack changed the entire world for Manisha but presently, Salim is married and is leading a normal life without any fear of punishment.
The very sight of the accused roaming about fearlessly is extremely perturbing for Manisha. There are several laws in our country which say that acid cannot be publicly sold. The accused can also be subjected to a life-sentence. Indomitable Manisha refuses to be defeated in her pursuitfor justice. Be it film, music, literature- Manisha believes in protesting through any art form. She along with other acid-attack victims, are presently engaged in various protest movements.
Manisha's physical pain might have diminished but her mental trauma has not died down. But she firmly believes that an acid attack can burn your skin but is unable to burn the other beautiful aspects of your life. Manisha does not want the acid attack survivors to consider themselves as mere victims. She is still marching on like a brave soldier hoping for a better tomorrow.