Margo soap was a part of 'Swadeshi', launched by a Stanford graduate - GetBengal story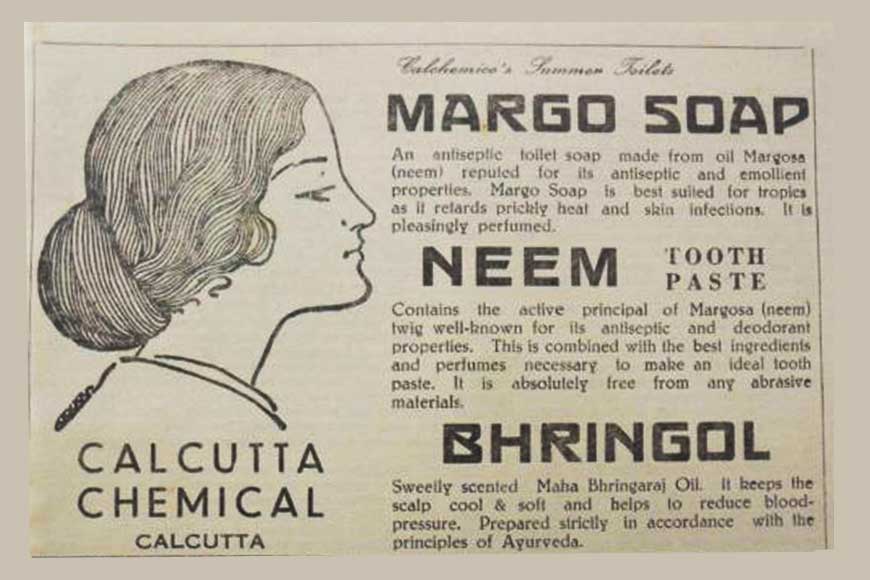 There was a time when Margo brand was a leader in the FMCG (Fast-moving consumer goods) segment in India. Margo neem soap was believed to moisturize dry skin, relieve itching and redness in irritated skin and cure skin problems caused due to fungus, parasite or external infections. Likewise, people had complete faith in the efficacy of neem toothpaste to fight tooth decay and cure gum disease (gingivitis). And then there was the exquisite fragrance of the indigenous lavender perfume that was a much sought-after item by aristocratic ladies and was an essential prized item in a bride's trousseau. But how many of us know that a Bengali entrepreneur is behind the research, development and marketing of these indigenous products?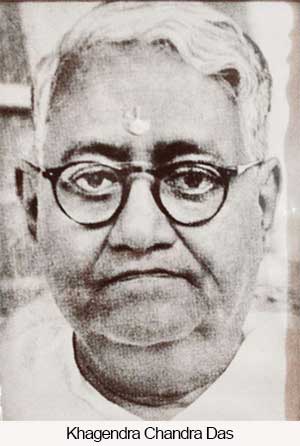 Khagendra Chandra Das was an Indian entrepreneur and proprietor of the Calcutta Chemical Company. Under his leadership, the company became one of the most well-known Swadeshi businesses and was well-known for Margo and a number of other products. But alas! He is a forgotten hero whose name is now ensconced in the annals of history. K.C. Das was born into an affluent Baidya family in Bengal. He was the son of Rai Bahadur Tarak Chandra Das, a judge, and Mohini Devi, who later became a staunch Gandhian and Independence activist. Mohini Devi was also a former President of the Mahila Atma Raksha Samity, an organization committed to women's self-defense. Since childhood he observed his mother's involvement in the Swadeshi movement and was inspired to follow in her footsteps.
After completing his education in Kolkata, Das became a lecturer at Shibpur Engineering College. During this time, the Partition of Bengal was carried out on October 16, 1905, under Lord Curzon (1899-1905) and it proved to be a momentous event in the history of modern Bengal. It was definitely the 'divide and rule' policy for the Indians and the whole population was outraged about the fact that the colonizers were turning native population against themselves in order to rule. There was a surge in Swadeshi sentiment. Its primary aim was to boycott British products and use only indigenous goods and products.
This movement was aimed at improving the economic growth of the country and becoming self-reliant. Anti-British sentiments were running high and Das promptly got involved in the movement. His father, who was known to be close to certain officials in the British Indian government, was informed that his son would soon be arrested if he did not take any preventive action. Das Senior then insisted his son to go to London to pursue higher studies. Khagendra Chandra was compelled to obey his father's order but he did so on his own terms and expressed his defiance in his unique way. He was adamant that he would not go to Britain. So, he waited for the opportune moment and in 1904, when he was offered a scholarship by the Indian Society for the Advancement of Scientific Industry, he accepted it and boarded an American ship and sailed for California.
In 1907, California University shifted both Khagendra Chandra and his classmate, Surendra Mohan Basu (later founder of Duckback Waterproof) to Stanford University. They both graduated in Chemistry from Stanford in 1910. They were the first Indians to graduate from the prestigious Stanford University. But even while studying in the US, Das was actively involved in the Swadeshi movement and got involved with the Indian Independence League. Lala Hardayal frequently organised meetings and seminars for Indian students studying in various parts of the US to sensitize them about the pressing issues in India and involve them in political discussions and debates. Das was a regular at these events and participated in the discussions.

After graduation, Khagendra Chandra and Surendra Mohan set sail for India but on their way they made a detour to the Japanese sector where each delved further into processes that would come to define their later businesses -- waterproofing for Bose, and pharmaceuticals for Das.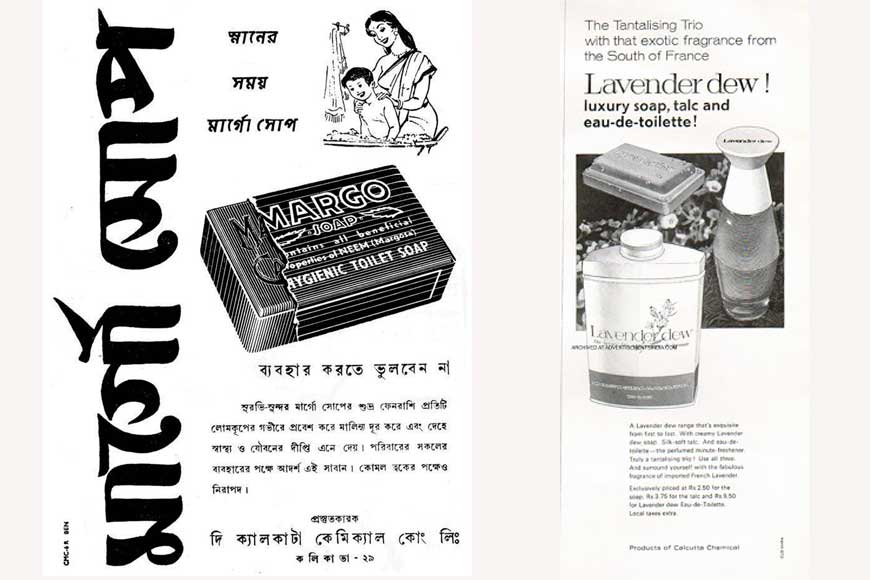 Das, along with R.N. Sen and B.N. Maitra, started Calcutta Chemical Company in 1916. It had its registered office at 35 Panditia Road and an additional factory in Tiljala. Das' next venture was in the FMCG segment. His friend Surendra Mohan began manufacturing umbrellas and raincoats under the brand name of Duckback in 1920. In the same year, Das expanded his company and started manufacturing toiletries. The company became highly successful due to its toilet products. Das perfected the process to extract the essence of the neem tree, which he promoted as symbolic of Indian products, and created two enduring brands - MARGO and Neem toothpaste. He priced them in a way so that consumers from every strata of society could afford them. He also created and marketed a number of other products, including Lavender Dew Powder (for a more upmarket segment).
With growing demand, the company expanded by creating distribution offices in all major cities in the country and set up additional manufacturing plants in Tamil Nadu. The company then began international distribution in many countries across South-East Asia and established a distribution chain in Singapore. He was a lifelong believer in the Swadeshi philosophy and continued to be staunchly anti-British even post-Independence. Since his return from the United States and Japan, he chose to wear only Khadi. He was intensely committed to the ideals of entrepreneurship and was known to dislike the idea of 'service.' At the time of his funeral, a large number of people from different walks of life came forward and recounted how Das always discouraged them to look for a job and instead encouraged them to start something of their own - no matter how small. Often, he would provide the seed capital for the ventures without ever asking for refund.
By the time of Das' death in the 1960s, the company had become amongst the most well-known and recognizable businesses in the South Asian region. It was also known for the manufacture of a number of important chemical compounds that were essential to industrial processes. The Margo soap has been in the market for a 100 years now and in its centenary year, it is only befitting that we pay homage to a great Swadeshi entrepreneur of Bengal.