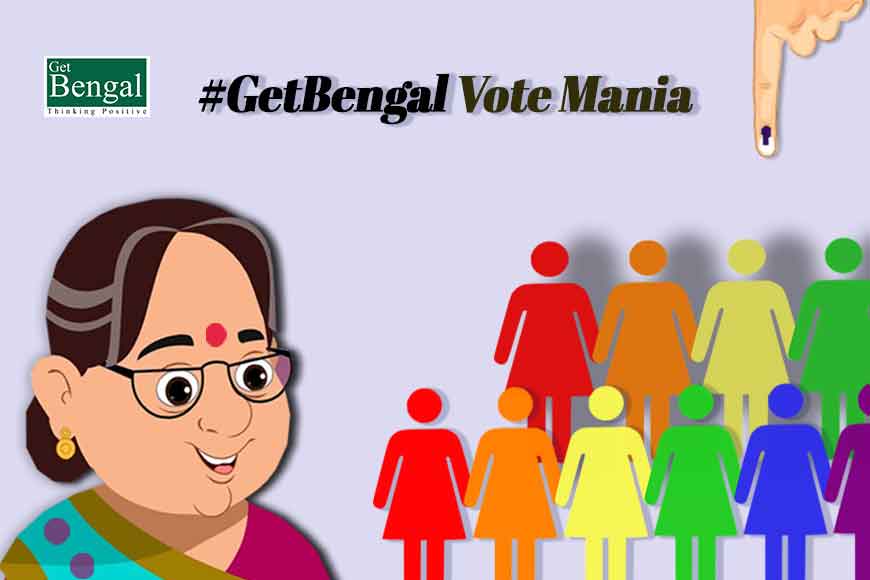 International Women's Day is just over. Women are doing extremely well in every sphere of life. Politics in Bengal is not an exception. The Lok Sabha candidate list has been announced by TMC, and around 41 percent of the candidates are women.
One of the most prominent faces is Mausam Benazir Noor, who has been a member of Lok Sabha since 2009 and won through Congress ticket last year. Nusrat Jahan and Mimi Chakraborty, the Tollywood queens are also significant faces in the candidate list. In the tribal-dominated Lok Sabha constituency of Jhargram, Uma Soren has been replaced by her sister Birbaha Soren.
Suchitra Sen's daughter Moonmoon Sen is fighting from Asansol. Her work will be very challenging as she will be fighting for the seat which had already been won by BJP's Babul Supriyo. During 2014 elections, Sultan Ahmed had won the Trinamool ticket from Uluberia while Kapil Krishna Thakur had won from Bongaon. After the death of two MPs in the two centers, the wives of these late MPs are candidates this year.
While the South Kolkata constituency, from where Chief Minister Mamata Banerjee, had been elected several times, this year goes to Mala Roy, who has been a councillor for long. Ratna De Nag from Hoogly, Apararupa Poddar from Arambagh, Kakoli Ghosh Dastidar from Barasat, Pratima Mandal from Jaynagar and theatre personality Arpita Ghosh have been selected as candidates, yet again.
In the two centres of Nadia, two female candidates are ready for the election battle. Charismatic Mahua Maitra will contest as a Trinamool candidate, while in Ranaghat constituency, MLA Satyajit Biswas who was shot dead by a group of miscreants last month, will see his wife Rupali Biswas trying to win. Rupali is the youngest among all the candidates and is just 25 years of age.
On an all India level, around 33 percent of seats are reserved for women. But in Bengal we find it stands to a whooping 41%! All the best to women power.