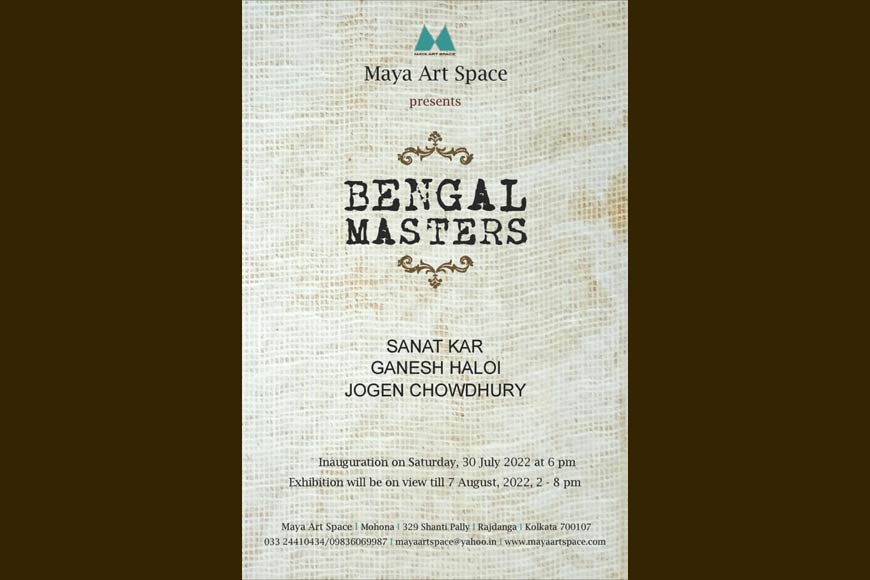 When you think of Bengal masters in the field of art, no matter how short your list, Ganesh Haloi (b. 1936), Jogen Chowdhury (b. 1939), and Sanat Kar (b. 1935) will be on it. And for the first time, all three are being brought together in one exhibition appropriately titled Bengal Masters, at Maya Art Space, to be inaugurated this evening.
The exhibition becomes all the more special when you consider that all three celebrated artists are octogenarians, but the works on display are recent creations, combining several decades of expertise, dedication, and experience.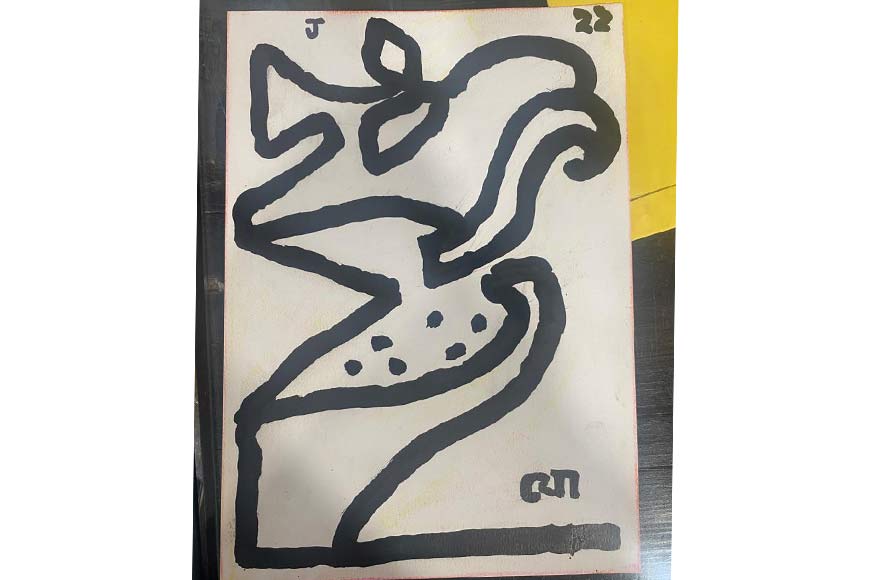 Jogen Chowdhury-2022 - Ink with Brush on paper
Given the amount of critical writing available on the three icons, it seems superfluous to highlight each individually, but nonetheless, if we were to briefly summarise their most renowned characteristics, we would say that while lines and their use to enhance colours has been prevalent in Indian art for ages, Jogen Chowdhury has acquired mastery over lines and makes the curves depict the character of his figures.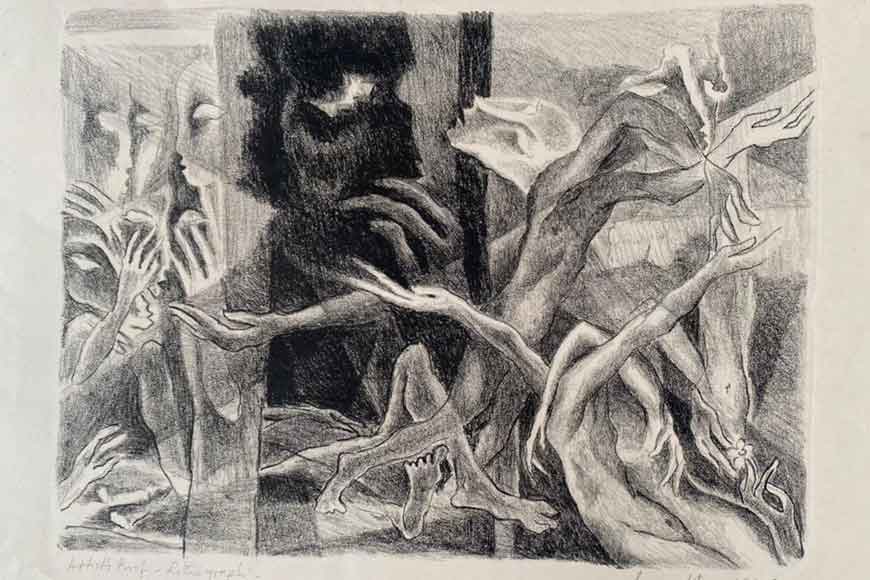 Sanat-Kar- Lithographs
The low-profile Sanat Kar, on the other hand, has made critical contributions to the field of graphic printing, including such processes as wood intaglio, cardboard intaglio and engravings on sunmica and other synthetic surfaces. His works are best known for their dream-like, distorted quality, leaving the viewer suspended between reality and illusion, particularly focused on the unsolvable conundrum of life and death.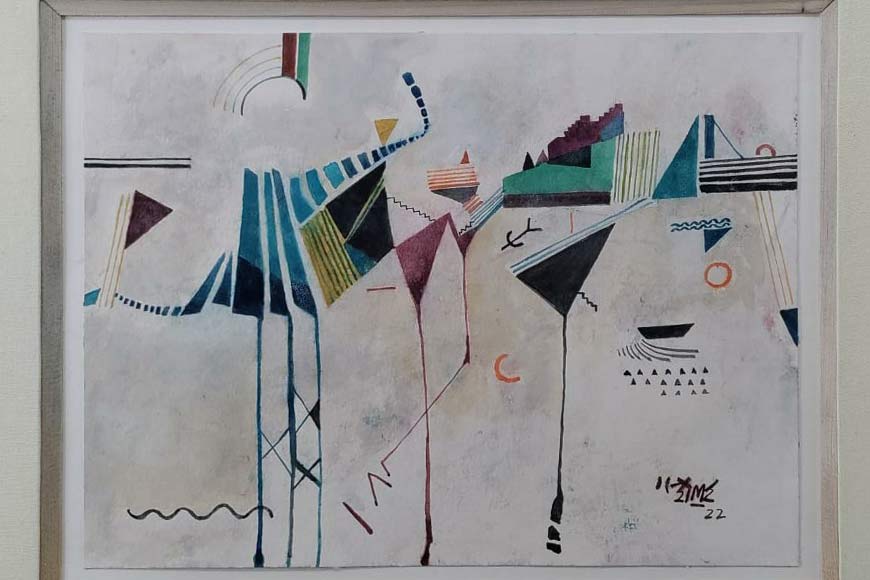 Ganesh Haloi -Watercolor on paper
As for Ganesh Haloi, one of his favourite themes is isolation, and the fact that each of us is alone with nature, and eventually becomes part of it. Our interactions with nature are not always tangible or definable, which finds repeated expression in his works. The emphasis is never on the here and now, or the easily understood. Instead, viewers are gently encouraged to explore the shapes, forms, and colours to reach the innermost recesses of their own minds.

The current exhibition features 11 ink on paper works by Jogen Chowdhury, 12 lithographs and a few other works by Sanat Kar, and six paintings by Ganesh Haloi, three in colour and three in black and white.
When: July 30-August 7, 2022; inauguration at 6.00 pm, on view daily 2.00-8.00 pm
Where: Maya Art Space, Mohona, 329 Rajdanga Main Road, Shantipally, Kolkata 700107
Contact: +91 9836069987 | mayaartspace@yahoo.in | www.mayaartspace.com