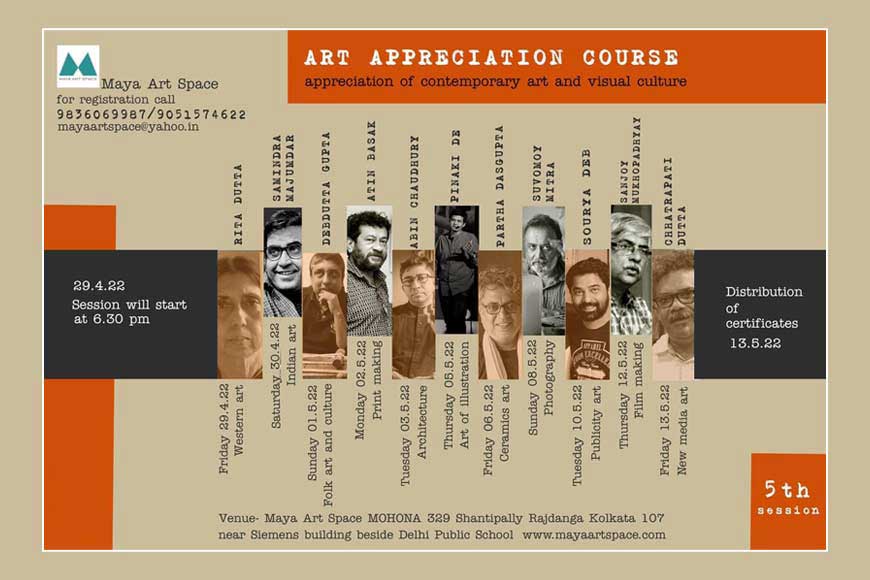 For everyone who has ever walked into an art exhibition or looked at a painting or been intimidated by an article on art, an art appreciation course is just what you need. While the popular perception seems to be that 'art' is a specialised subject requiring specialised knowledge before you can begin to evaluate it, the reality is that you are allowed to have an opinion on any work of art even if you aren't an artist yourself. But what an art appreciation course will do is help you realise why you like or don't like a particular piece of art, for instance. In other words, formalise your response to art.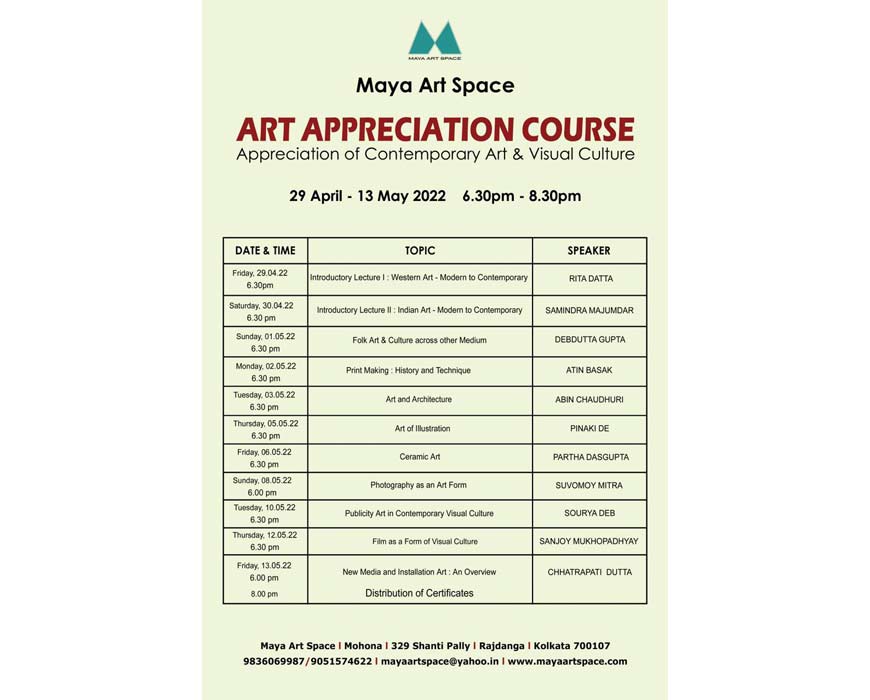 Which is where the fifth season of the ART APPRECIATION COURSE 2021 at Maya Art Space comes in. The course comprises 11 sessions with eminent personalities from the world of art, to be held from April 29 to May 13, encompassing such aspects as folk art and culture, printmaking, architecture, illustrations, ceramics, photography, posters, and even cinema.
Those conducting the sessions are Chhatrapati Dutta, Sanjoy Mukhopadhyay, Suvomoy Mitra, Partha Dasgupta, Abin Chaudhuri, Atin Basak, Debdutta Gupta, Samindra Majumdar, Rita Datta, Pinaki De, and Sourya Deb. Some of these names may be familiar to you, others may not, but we assure you that each and every one is an authority in their field, and you will benefit immensely from their collective wisdom.

Why is art appreciation necessary? This basic question has a very basic answer. Forget the distant past, simply go over the multiple lockdowns we have been through in the past two years. What kept you going through the prolonged stay-at-home periods, when you couldn't go out with friends or family once work was done? In nine cases out of ten, the answer is likely to be art, in one form or another.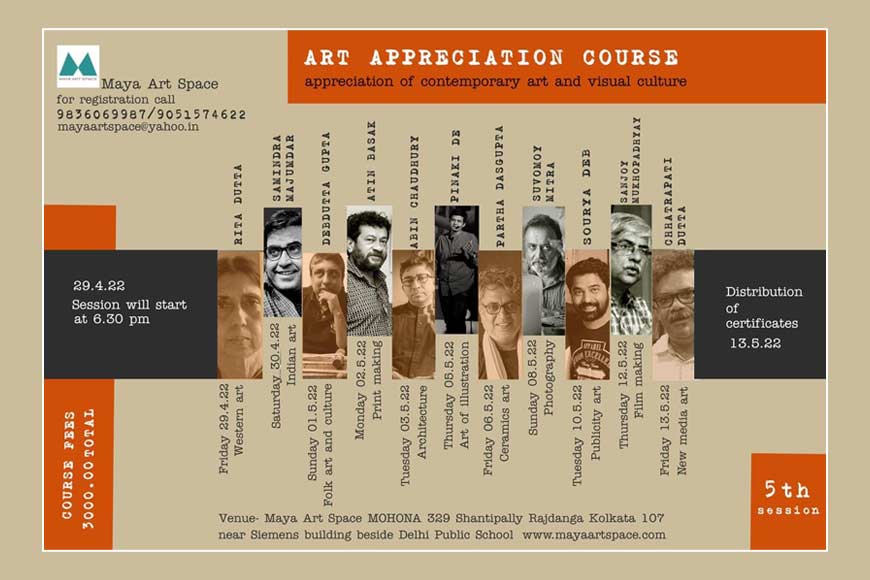 Art has a greater impact on us than many of us perhaps realise. Simply put, it is all around us, and most of us respond to it on an emotional level. That being the case, why not train your mind to recognise why you respond the way you do? Wouldn't it also be marvellous to learn the history or tradition of a particular style of art that you really like?
When: April 29 to May 13, 2022, 6.30 pm-8.30 pm
Where: Maya Art Space, Mohona, 329 Rajdanga Main Road, Shantipally, East Kolkata Township
Contact for registration: 9836069987 / 9051574622