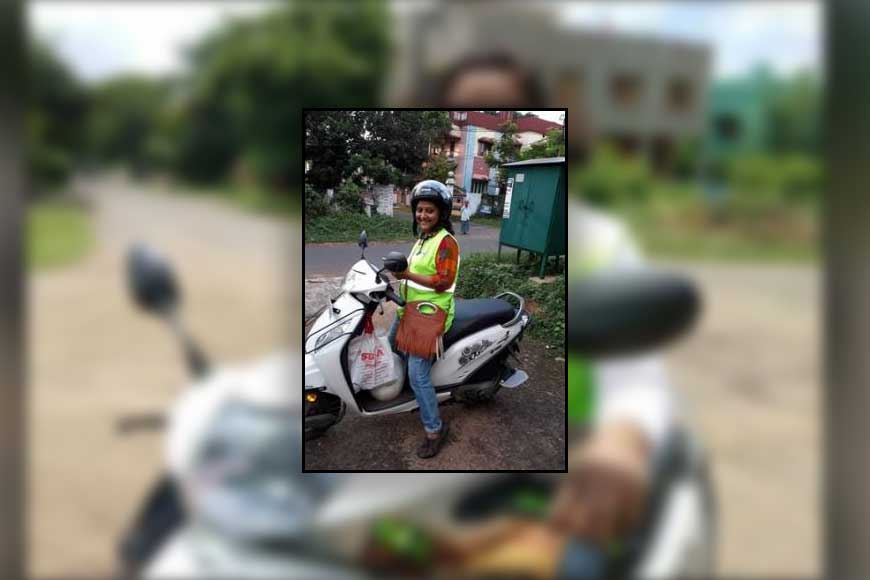 She always had a dream to earn her own living and it is always said better late than never! Keeping this in mind, Sushmita after becoming a wife and mother to a daughter, despite taking care of a family and in-laws, decided to pursue her dreams. No wonder, on the way, she encountered several obstacles, specially from her husband and in-laws, who were completely against the idea of a 'housewife' going out on work and that too turning into OLA Bike Taxi driver!
Yet Sushmita Dutta was courageous to turn a deaf ear to all protests. At 45, she started pursuing her dreams. She always could and loved riding on a scooty. A friend helped her to log in and communicate with her employer OLA. And she started her duty. She goes out everyday around 8.30 am in the morning and ferries passengers till 1pm. That's when her daughter returns, and after helping her with her lunch and studies, she again starts her journey and works till 9pm.
Sushmita enjoys her work and more so, because she has been able to be financially independent, fighting patriarchy.