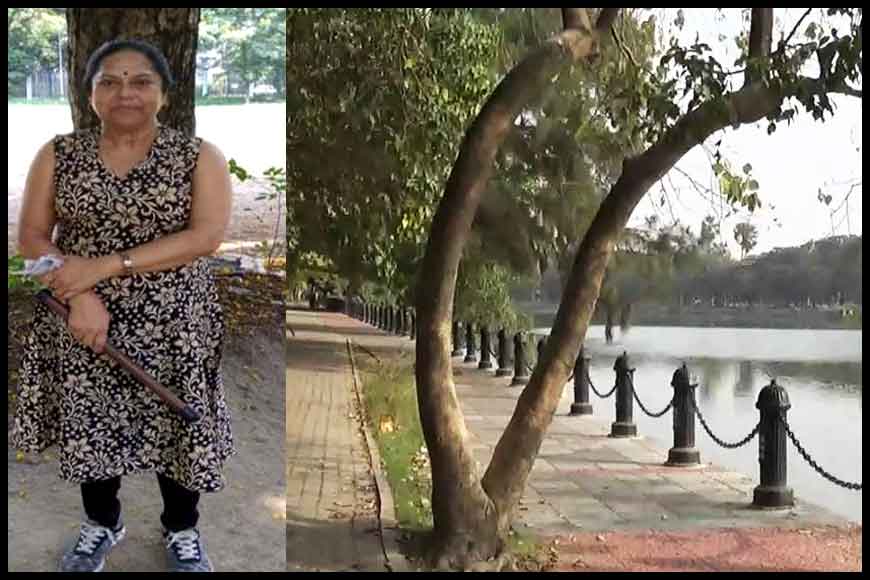 Rabindra Sarovar Lake is a slice of peaceful greenery amidst the busy urban backdrop of Kolkata. It has been playing an important role in maintaining the ecological balance. But due to lack of awareness, we often end up in destroying the vast greenery by littering and other activities. And this is where the savior of the South Kolkata Lakes – Lake Mamata comes in. She is Sumita Bandopadhyay, who has voluntarily taken up the responsibility of saving the greens that adorn the Southern Avenue area.
Fifty-year-old Bandopadhyay walks around the entire stretch of Rabindra Sarobar from early morning 5 am till noon and keeps a strict vigil against those who try to pollute the area. No one calls her by her real name. Be it the police, beggars, passersby --- everyone addresses her by the name – Lake Mamata. If you are a frequent visitor to the area, you might have noticed her too. She is often seen with a stick in her hands, shooing away people who try to wash clothes or take a bath in the lake water, thus polluting the water body.
If anyone dares to break the rules, Lake Mamata makes sure that the person gets due punishment. Even police officials respect her a lot. The lake means life to her. She is a resident of Rashbehari Avenue and has been spending years in taking care of the Sarovar area, which she believes to be an asset of the city. You will never see her taking a break. She is constantly fulfilling her duties relentlessly for the last fifteen years. Initially, she used to come to the lake for daily morning walk. Gradually, she found a sense of belonging and undertook this responsibility voluntarily to save the Lake.
Lake Mamata has received immense love from the people around. But there are certain issues that deeply disturb her. According to the Supreme Court order, there are restrictions about constructing cemented road within the lake, but the trees have been marked and cement seats are created around them. This leads to weakening of the roots and thus trees often topple during a storm. Bandopadhyay with her associates had even gone to the Supreme Court raising this issue. As long as Lake Mamata is there, our Sarobar will be saved for sure!