Meet Purulia's 'Pad Girl' Kiran. Join on her journey as she fights for rural women health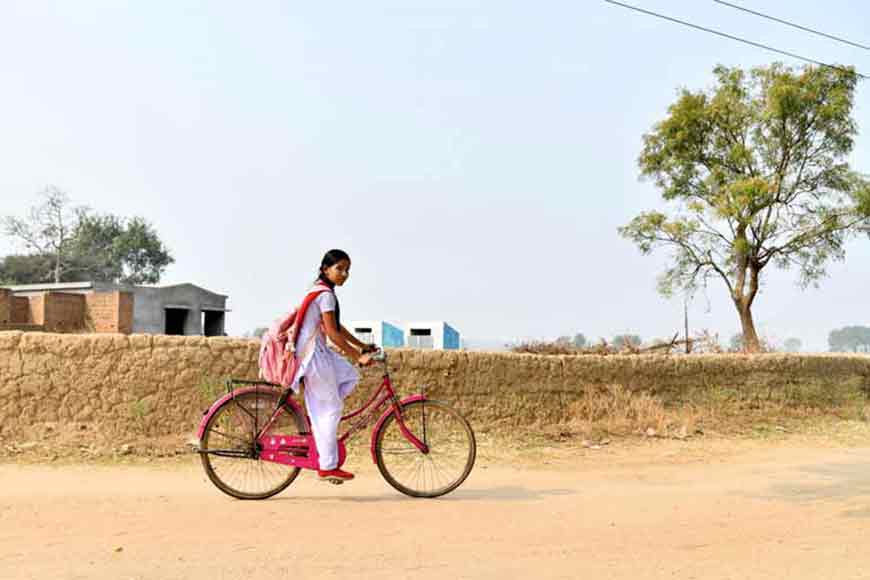 Kiran has just passed her Higher Secondary Examination from a government school in Purulia. But everyone in and around her village of Hutmura knows her as Bengal's Pad Girl! Along with her studies, she has taken up the daunting task of spreading awareness on menstrual hygiene among various age groups of women, from her classmates to her aunts. As a result, women of several villages including Hutmura, Joynagar, Karcha, Bhyangra and Sidpur are learning how to use sanitary pads instead of unhygienic cloth. Many a time she has even saved and used her tiffin money to buy sanitary pads for villagers.
Daughter of a farmer Kiran Bauri is also spreading awareness against child marriage. Kiran was the star campaigner of a project called Udaan launched by the district administration. She was also member of the Kanyasree Club that was partnered by UNICEF. Kiran used to travel door to door on her cycle and not just distributed sanitary pads, but also taught how to use it. Kiran wants to be a lawyer, so that she can stand by women and fight for their rights legally.
We wish Kiran all success in her life.