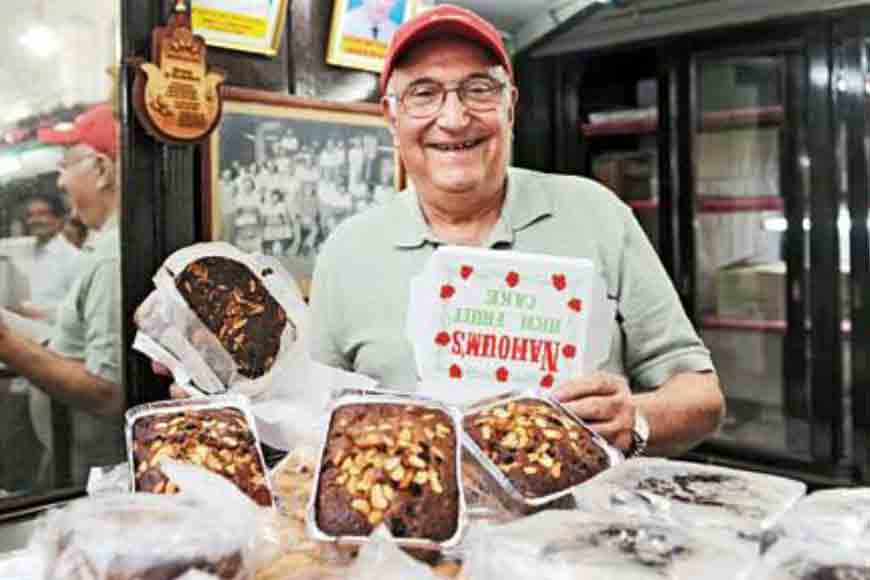 All roads will again lead to Nahoum's this Christmas and already the long winter queues for its plum cakes, almond tarts and chicken patties have started. Even over a century, Nahoum's popularity hasn't gone down one bit! Let's rewind to 18th century Calcutta!
Nahoums Cake Shop
It was a period when this city was home to a significant community of Jews. The community gradually dwindled. Nahoum and Sons Bakery has a history which dates back to 1902. The current owner of the shop is Isaac Nahoum, who is a Chartered Accountant by profession. Isaac Nahoum's grandfather, Israel Nahoum was the founder of this shop. He came from Baghdad, Iraq in the 1850's. He was struck by the love of cake making in this city and started off a small shop in Kolkata's New Market around 1897. Israel Nahoum ran the confectionary for 60 years with his sons and daughters.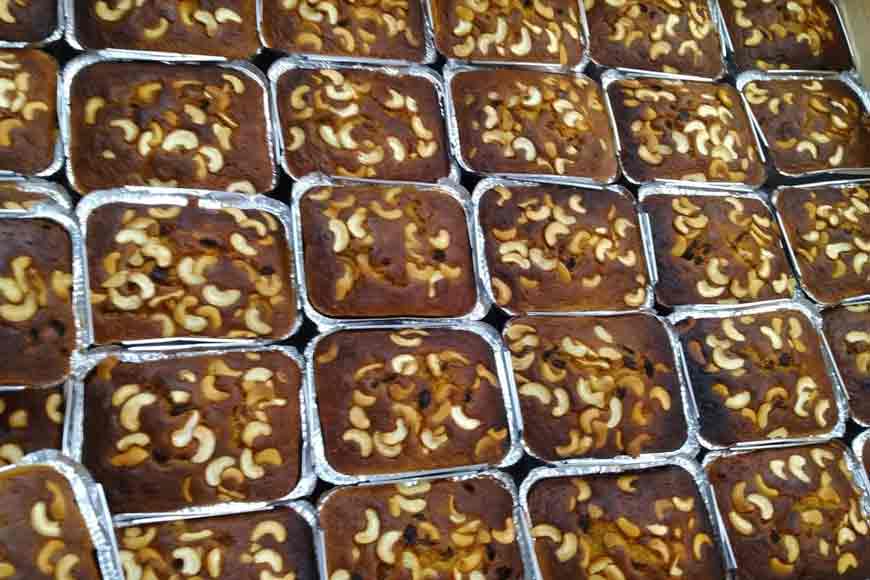 The Christmas special rich fruit cakes
Isaac's brothers, Norman and Solomon also joined the business. Later, their brother David Nahoum joined. Norman was a metallurgist, Solomon was into electronics while David was an engineer. The brothers ran the shop for about 65 years. After the demise of David Nahoum in 2013, Isaac took over the charge of the bakery along with his sisters and nephew. Stepping into the shop takes you on a trip down memory lane. Even today, the Jewish bakery has stuck to its legacy and has not undergone much infrastructure changes or that in its recipes. Be it the cakes, the jam and almond tarts or their famous plum cakes, this bakery still stands out.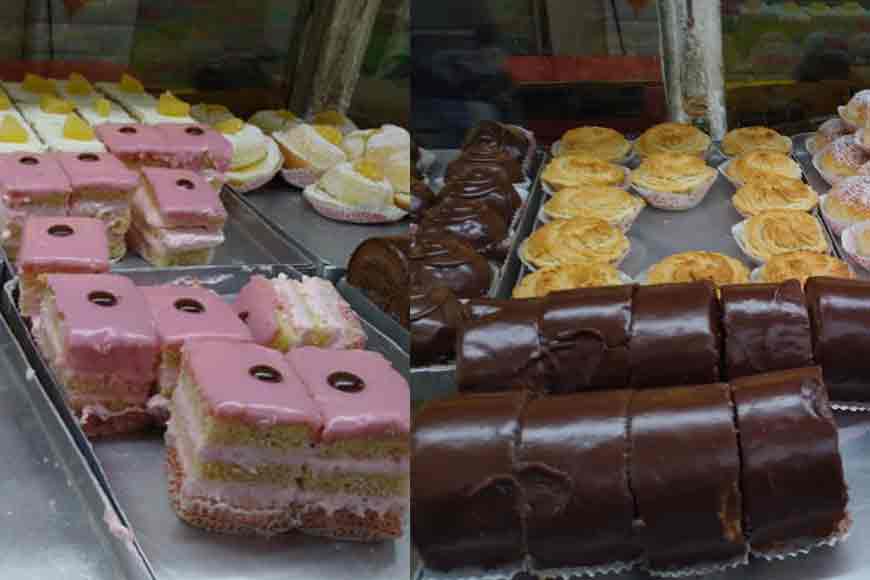 The pastries
The rich fruit cake of Nahoum's is flying off the racks. Light Plum Cake is also equally popular. The rich Christmas plum cake is the perfect choice for the forthcoming Christmas celebrations. You will also love devouring their walnut cake or the choco-chip brownies. While the rum balls and lemon tarts are to die for. Nothing can beat the taste of the Honey Almond cake! There are also a variety of cookies and biscuits like vanilla fudge, roman rings, orange biscuits which would make your tea breaks all the more special during Christmas. Norman Nahoum introduced the biscuits and cookies and the Black forest pastry was initiated by Solomon. Other delicacies are the chicken patty, fish rolls, chocolate pastry and madeira cakes.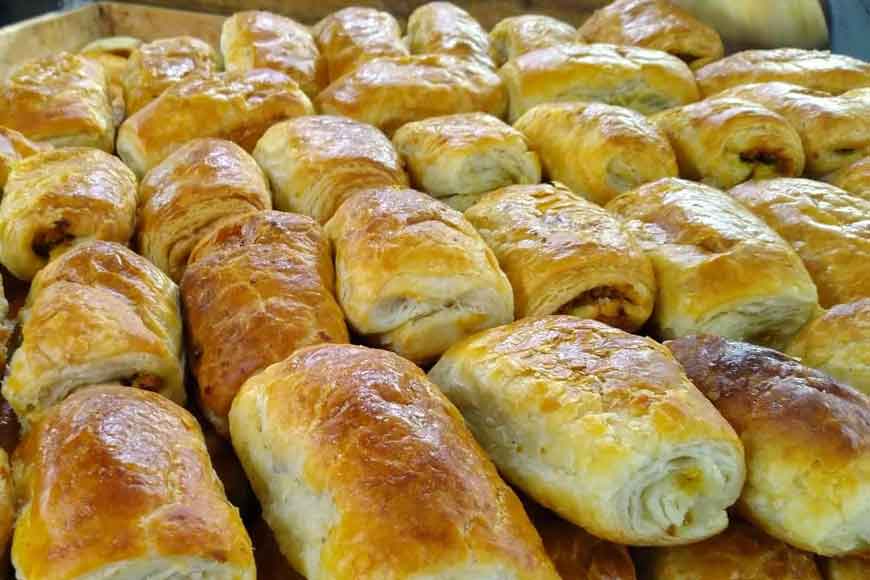 Chicken patties
Unlike other places, these cakes have a flavour of their own which is simply unparallel and as rich as home baked ones. So many fancy shops have come up in Kolkata selling varied range of pastries and cakes, but none of them can beat that fresh aroma of Nahoum's as you pass that old lane of Old New Market.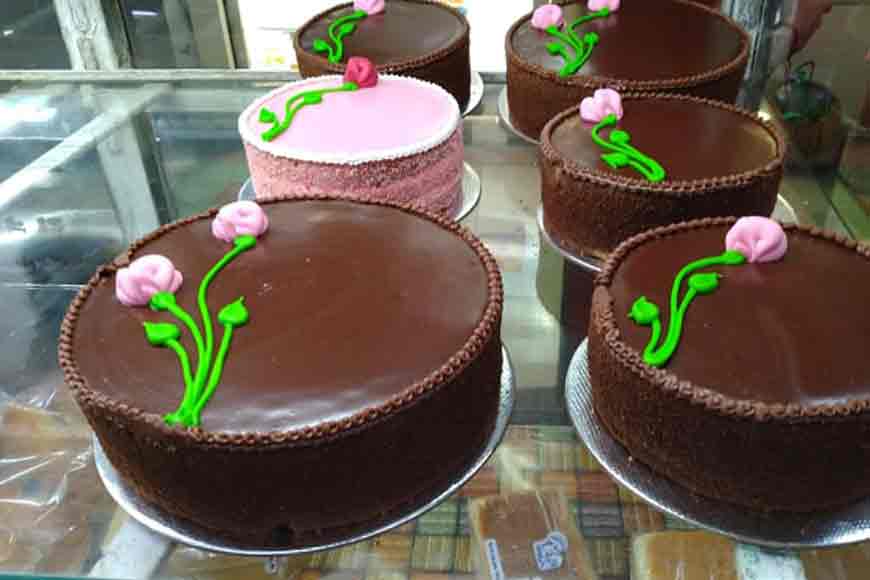 Vanilla and strawberry cakes