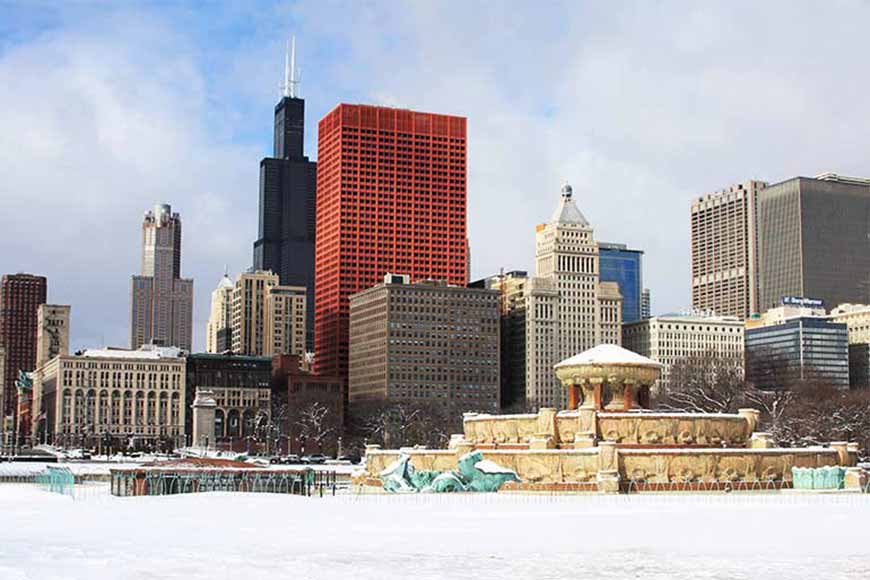 They've just wheeled Mukti into the surgery ward. My wife, on a stretcher pushed along by a few unfamiliar women. Nurses. Wearing operation theatre caps and surgical robes. Their eyes reflect the emergency. Serious, very serious eyes.
Mukti is completely unconscious. She doesn't know what is happening. I don't know if I will see her again.
Tubes extend from the steel stretcher frame into her nose, mouth, hands, legs. Blood, saline, who knows what else. Unconscious, eyes shut, her pulse rate a mere 30, perhaps weaker. Too weak. The kind of pulse one would expect in someone on the cusp of life and death. Dr Patel's face seems to tell me he can't find a pulse. Then, after an eternity, he seems to detect something. Then he checks again, using some kind of machine. His face changes, becoming grave. Standing next to him, an unnamed fear makes my heart race.
Her face is white as paper, colourless, bloodless. I have never seen her like this. My girlfriend, my wife, the mother of my daughter. Always full of life. I'm terrified that she may not make it, but even more helpless than terrified. I feel strangely weightless, as though not standing on my feet. As though I no longer have any control over myself. Everything seems strange, hyper-real, yet surreal. This room, this hospital, this city, this country… America… the land beyond the seven seas…
It's probably 10.00 pm. I'm not looking at the time any more. Time really has no value right now. It could be 10.00, could be 8.00, or even 12.00. What's the point? There's no one here, no one I can talk to. Everyone's gone. They are going to operate on Mukti now. They are going to try and save her life. She will live, surely. Why won't she? Won't she? Only yesterday… only this morning…we had so much to say, stories to tell. So much love and affection lavished on our daughter…how can she not live?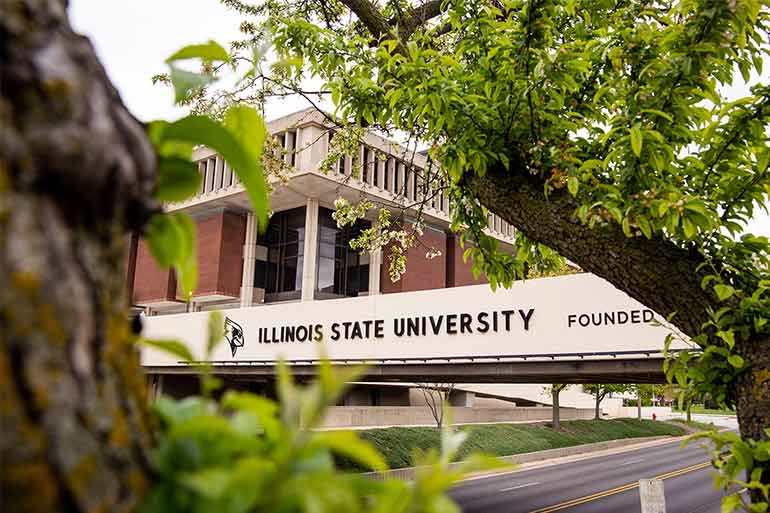 Illinois State University
How can she?
Dr Patel tells me they need to perform a procedure called DNC or something. They make me sign a piece of paper. Apparently, the procedure cannot be performed without my signature. Because there is a fear of death. Should death happen during surgery, nobody should blame the doctor or hospital, or claim compensation, or file suit.
I don't really understand all this. When my mother had surgery for cancer, my father took care of it all. I knew nothing. But the faces around me were familiar. Dr Dipak Dasgupta, Dipuda. My friend Nagesh, who donated blood. So many visitors, relatives. Here, I know nobody. Who do I tell about this situation we are in? The few people I do know have no idea of the hell we are in today. I couldn't inform anyone. It was all so sudden!
Inside the tiny room in Brokaw Hospital, into which she was shifted in an ambulance from the Emergency room, our child lies sleeping in a baby crib. And I'm standing here alone, in this room.
I've named our daughter Nandini, in fond invocation of the character from 'Raktakarabi'. In the hope that some of the light from Rabindranath Tagore's magical, dazzling world will make its way to her soft, innocent face through her name. The new arrival in our household of two, into this forsaken existence in a distant land. She is the fruit of our love, our joy, our happiness, our long-held dreams. Just seven or eight days old, she's doing absolutely fine. Laughing, crying, playing, drinking milk, sleeping. She grips my finger in her tiny, soft fist. And then smiles up at me. She seems to know exactly when her father returns from the university and pushes the door open. Throwing her baby arms and legs around in delight, she begins drumming a constant 'thud thud thud' on the mattress in her tiny crib.
What a truly beautiful smile she has. As though she has just now descended from heaven, blessed by Lakshmi and Saraswati. And she has brought delight, love, song and poetry into our exiled lives. When she falls asleep, I gaze endlessly at her flawless face. And it begins to rain in the desert that is my mind. Rain from Bengal. Restful, pure, wondrous. Softened by Bengal's soil.
I arrived at Illinois State University in the American midwest in 1985, setting up home in the small town of Normal-Bloomington. I had never thought of coming to America. Virtually no one from my family came to America. The few who did, didn't stay very long, so they were of no help to me. A handful of friends did come here as students and stayed on. They helped and encouraged me as much as they could, but none of them shared my lower middle-class background. None of them had to struggle as hard as I did.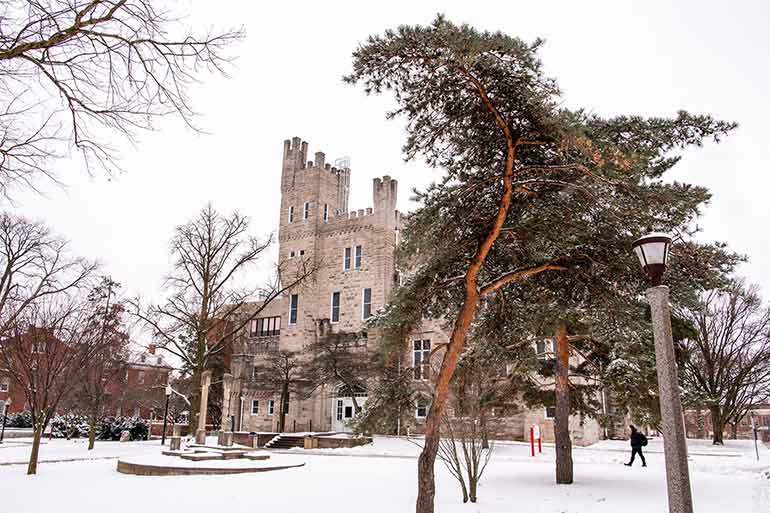 Illinois State University in winter
My memoirs titled 'Ghotikahini' will tell you about the days I spent teaching at a college in the remote interiors of the Sundarbans, and living in the teachers' hostel. Without electricity, running water, roads, or medical care. Water was the sole mode of travel. No phones, so no way of keeping in touch with my father, wife, or sister in Kolkata. Going home only for a couple of days during the weekends, and then back to the back of beyond. Days, weeks, months, years. Pushed to the limits of desperation after four years of this life, I began attempts to move to America as a student. I never thought I actually would, but somehow, things fell in place. And so, with next to no physical, mental, or financial preparation, I found myself leaving behind all that was familiar. Life began anew, a life without a country, a society, friends, even my own language. And I had no clue how to live this life.
The loneliness was crushing. I was stranded without friends, family, in this distant part of what seemed like a land without people - the American midwest. Illinois, Indiana, Iowa, Missouri, Ohio. What was Illinois like, what was its weather like? Its people? Its days and nights? I knew nothing. Having won a scholarship to the university, I had not given other things much thought. One year of utterly agonising loneliness later, I was ready to do anything to go back home.
Slowly, it all came together. I learned to bear it. And inch by inch, I stood up.
(To be continued)
Translated from Bengali by: Yajnaseni Chakraborty
We are happy to present 'Mericamaya Satkahan', a weekly column by renowned human rights activist Dr Partha Banerjee, every Monday on GetBengal