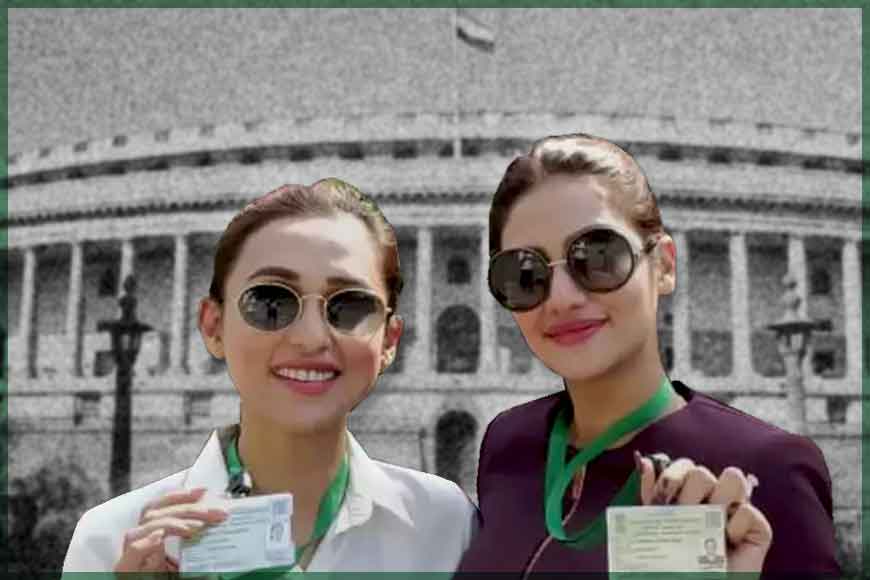 'What's in a name?' You call a rose, by any name, yet it remains that sweet scented flower. Well, Shakespeare seems to have been more liberal about names that modern pundits are about women attire. I would love to take this cue and ask: 'What's in a dress?' You remember a member of the Parliament by her or his oratory skills and how they represent the masses, not if she wears an ethnic saree or a large bindi.
For one thing, Mimi Chakraborty and Nusrat Jahan are movie stars and it is all but expected they would carry a glamour quotient wherever they go. If we could tolerate the broken Bengali nuances of Moonmoon Sen for five years or even stars like Hema Malini, who in a typical Sholay style went on to cut crops in a Mathura village just before the elections, we should also let the two young MPs from Bengal breathe in their comfortable clothes this hot summer with photo ops infront of the Parliament.
But then again history of India repeats. A country that has systematically pushed women behind veils with many villages in North India still with hundreds of women behind veils doing daily chores (mind you I am not talking of burqa clad Muslim women). This is a nation where we attribute rape to the size of a girl's skirt, when regularly news of even a 10-15-month old baby being raped, hit the headlines. Well, yes, every dress has a time and place. We do not expect Sunny Leone or Payal Rohatgi donning a bikini at Parliament, but is there much of a problem if one doesn't go in a saree? How many male parliamentarians go in dhoti and kurta? Let's get over this 'disrespect quotient.' Let's celebrate feminist independence at the highest temple of India's democracy.