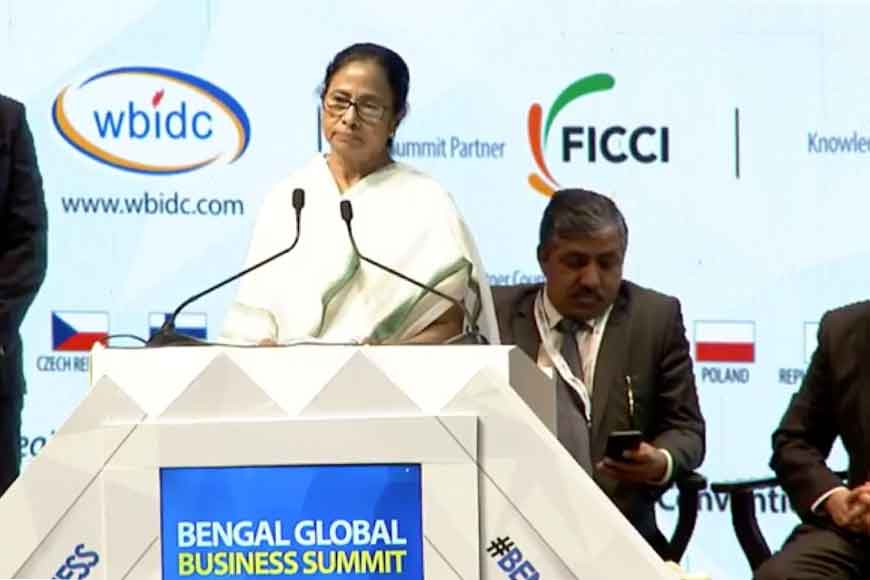 Even a decade ago, Bengal was all about violent trade union battles within factories, lock ups in jute mills, closing down of business, shutting of tea gardens, of incessant power cuts and a complete lack of an industrial roadmap. Today, that very West Bengal witnesses not just a hunky-dory business summit, but a conglomeration of global business leaders along with Indian industrialists from different walks of business, who believe this state is worthy enough to invest in. As the Bengal Global Business Summit kicked off today, all those business leaders from different parts of the world, including USA, UK, France, Italy, Luxembourg, Germany, Poland, Japan, UAE, Malaysia, Bangladesh talked about the faith that Mamata Banerjee's government has been able to build up, along with a conducive business investment environment.
Global business leaders including Sajjan Jindal, Mukesh Ambani, Niranjan Hiranandani, Purnendu Chatterjee, or even young entrepreneurs like Narain Adani, Rudra Chatterjee, admitted that West Bengal now has everything positive today --- be it the helping attitude of the government or bureaucrats, be it the peace and unity across the population or even the energy and business vision of the chief minister, who is constantly pushing the bars to help in developing various sectors of industry in the state. This is perhaps reflected in certain important statistics shared: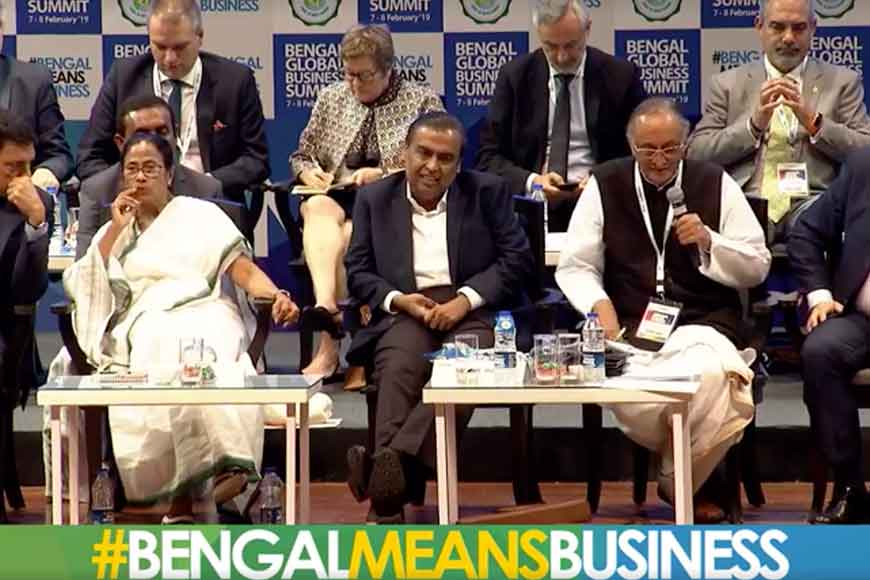 West Bengal ranks No.1 in growth of MSME, in GDP growth, in rural employment, government guaranteed work and job schemes, in rural housing work, and even in the latest technology of e-governance. For a state which even a decade back was lagging behind, is today ranking first at the national level. These figures indeed reflect how the perception and performance of Bengal has changed and an environment created where more and more industries can be inducted, creating job opportunities.
As Chief Minister Mamata Banerjee rightly pointed out: "When there are crores of unemployment across India, in West Bengal unemployment has been cut down by 40%. The growth in the farm sector has been seven-fold, while in infrastructure 4 times. Even the tax collection has doubled with a surplus revenue of 3%." West Bengal indeed is a getaway to the North Eastern states and to countries of South East Asia, Bangladesh, Bhutan, Nepal and Myanmar. "So strategically too Bengal is the right state to invest," Ms Banerjee added.
What is encouraging is out of the MoUs signed last year at the BGBS summit, around 50% projects have already been implemented or started. Hence it is expected that this year too, many such investments that will come in will not just be promises, but also be operational at the ground level. A big announcement by the DP World of UAE was the starting of work on Kulpi Port, a riverine port that will see an investment of 3,000 crores and increase the critical capacity in the region, leading to direct trade connectivity. Coca Cola will also invest 500 crores in North Bengal's Siliguri, ITC will invest 1,700 crores in agro-based industries and build a state of the art FMCG Company that will be operational by the end of this year. Purnendu Chatterjee is keen to pool in the brains of rural schools and colleges and build state-of-the art research facilities in Bengal. He is already coming up with 3 new research facilities including Centre for Neuroscience, Quantum Technology and AI Intelligence. True, Bengal has a huge talent pool and over the last few years, the state government has helped to retain them and provide super educational institutes. In just 7 years Bengal government has come up with 28 new universities in comparison to just 7 in the 28-year rule of the Left Front government. Social reforms and institutional delivery has been superb, which helped in creating the Human Development Index of Bengal including skilled workers, best of research brains and business leaders.
The change is palpable, not just on the BGBS podium but at the ground level. After all, as the FICCI president announced: "Bengal is a state where the mind is without fear and the head is held high."