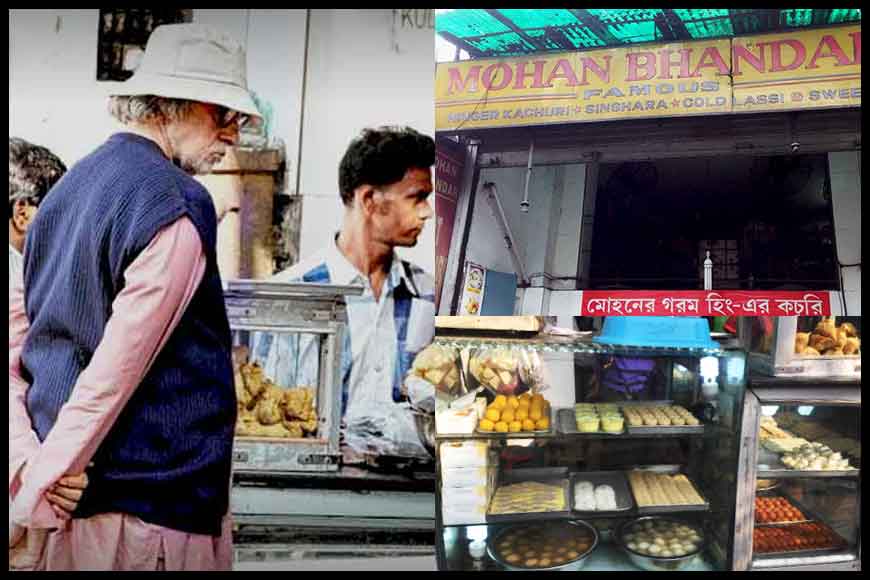 Many a times we remain oblivious to the innumerable gems hidden in our city until it comes to the limelight by a cinematic endeavour. One such treasure of Kolkata is Mohan Bhandar Sweet Shop, which shot to fame when Bollywood's Big B visited the shop while shooting Shoojit Sircar's film Piku. If you have watched Piku, you might remember Amitabh Bachchan riding on a bicycle through the lanes and by bylanes of our 300-year-old city as the movie was based in Kolkata. Piku was a film which thoroughly won the hearts of Bengalis because of the touching chemistry of the father-daughter relationship and the wonderful portrayal of this bustling city.
Kolkata has always been known for its gastronomical delights. Residents swear on delicacies such as kochuri, mishti, jilipis and shingaras and love gorging them for breakfast. But until Bachchan visited Mohan Bhandar like the quintessential Bengali bhodrolok, we were yet to discover this incredible joint of lip-smacking jilipi and kochuri. He was seen taking a break from a bicycle ride and indulging in those savoury delicacies. Today, if you go, you will see long queues in front of the shop waiting to lay their hands upon the specialities of Mohan Bhandar.
This humble shop located on one side of Surendranath Banerjee Road, lies just opposite to Regal Cinema Hall. It has every traditional Bengali dishes including jilipis, hinger kochuri, offered with perfect proportions of a watery aloor tarkari and tangy chutney. The pickle made from chillies has an unparalleled taste which no true Bengali can ever forget. The price is extremely reasonable and the taste makes it a perfect place for visit if you are looking out for a delicious evening or morning meal.