Are you trapped in a soul-sucking corporate job and desperately looking for ways to squeeze out a couple of days from the grind? Take a short weekend break and head to Monchasha and you will be rejuvenated. How? Well, for one, you can leave the cacophony and madness of city life and slow down to be amidst nature. It will have a purgatory effect on you.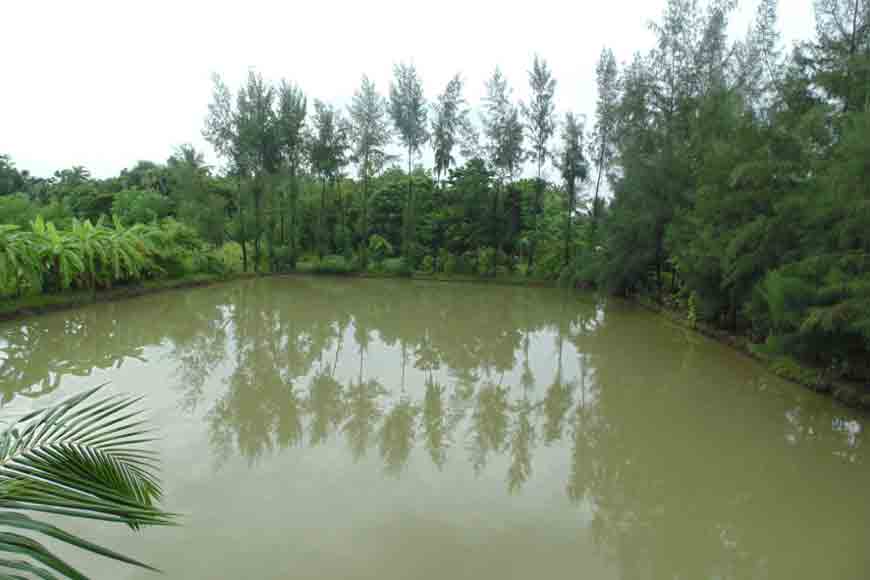 Tucked away in the heart of a nondescript village named Paushi, about 150km south-west of Kolkata, Monchasha in East Midnapore, is a miniature rural tourism resort on the banks of the Bagda River, a few hours from Kolkata. The Monchasha concept, created by Nilanjan Basu, an eco-tourism entrepreneur, and his wife, germinated in 2012 as an experiment to sustain, without any important tourist sites around and provide opportunities for locals. It is a blend of authentic village culture and the heritage of Bengal's rural life. The entire Monchasha project was built using locals and is a job generator for many.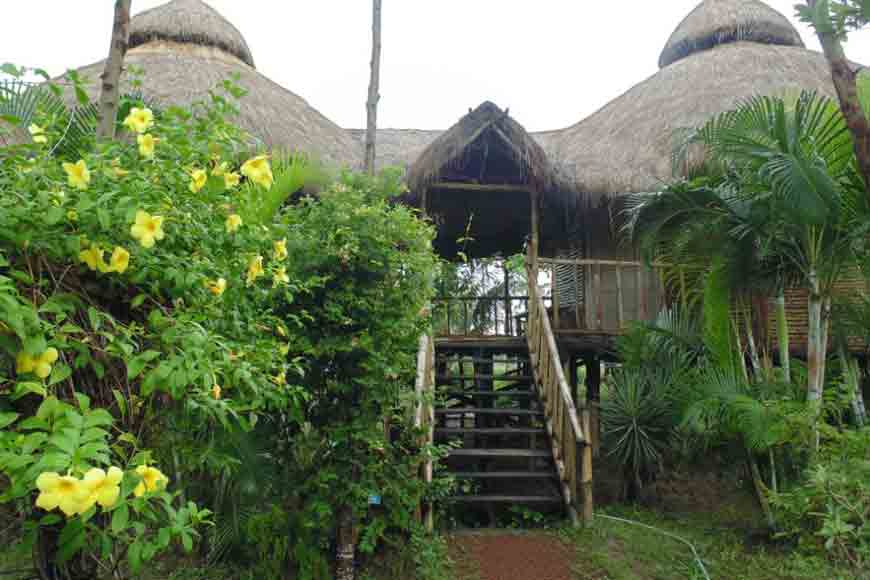 Accommodation here is very basic. There are six thatched, very spacious huts for a comfortable stay. They are propped on wooden stilts overlooking the river. Monchasha is solar-powered and water from the kitchen and bathrooms is recycled and used in the gardens. You can begin your morning, filling your lungs with the fresh air, as you stand bare feet on the bamboo cane veranda.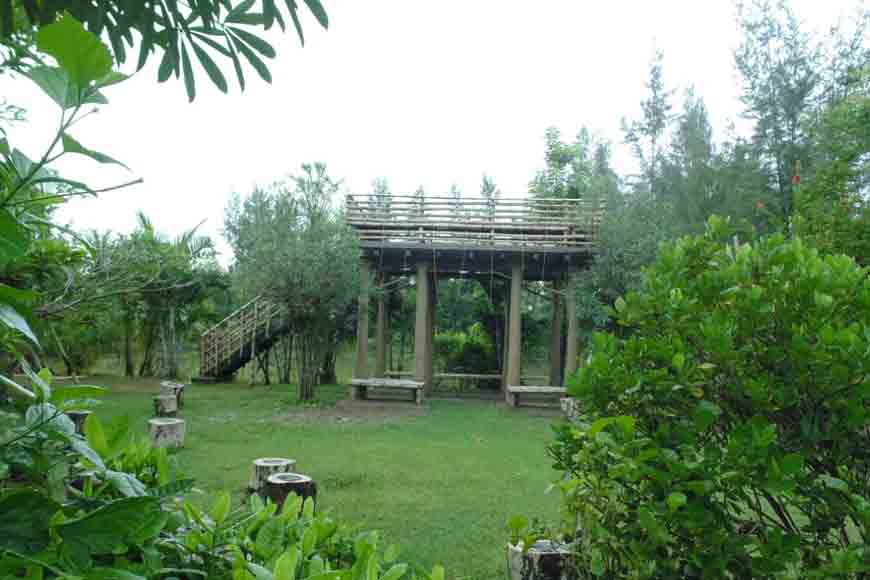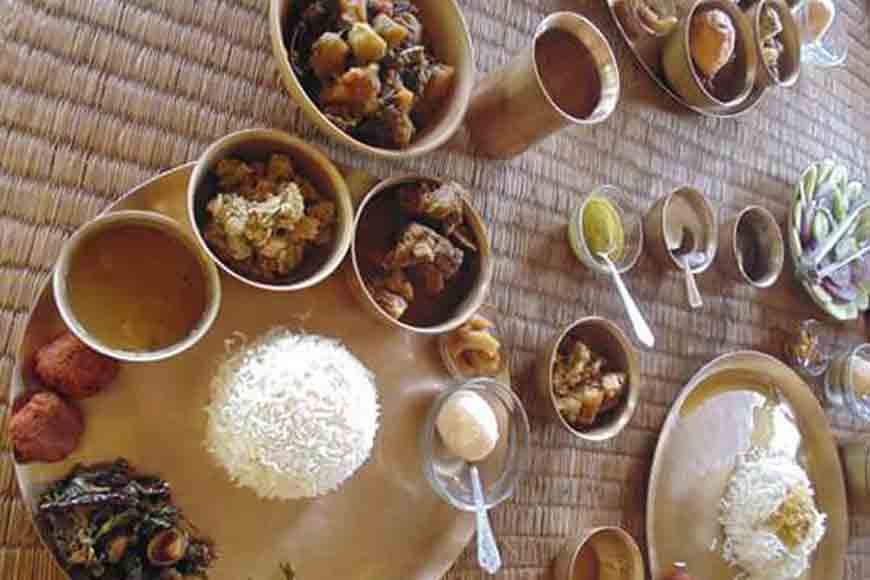 The sprawling location is not only a visual treat but exploring it is equally fun and can be a rewarding experience. The Shalmoli Bithi, which is the plantation area of the project is a feast for the eyes and the senses. Different types of fruits, flowers, vegetables and spices are grown here. There are two huge fish tanks (ponds), Ishani and Naitri, where pisciculture is done. Popular fresh-water fish including Rui, Katla, Mrigel, Kalbous, Carp, Telapia, Puti, Mourala are bred organically.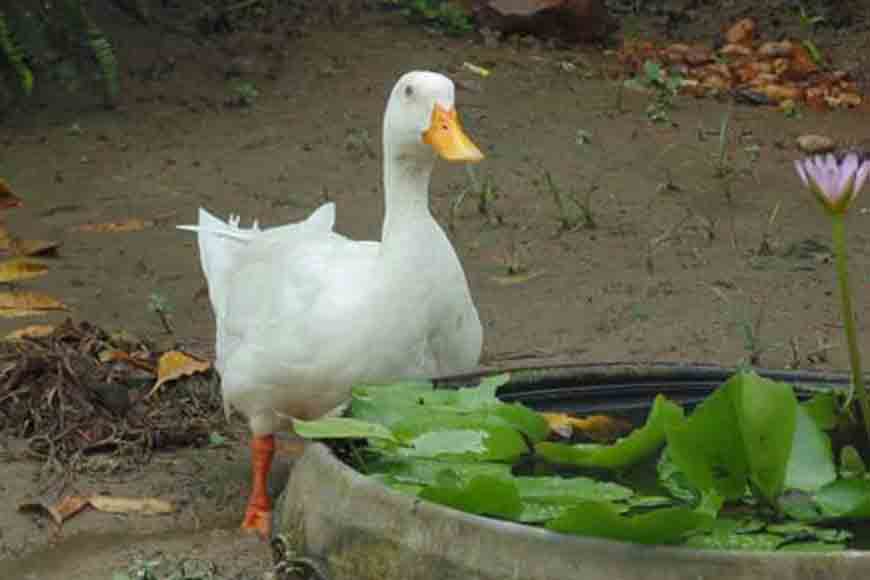 Sahajiya is the cultural hub for entertaining visitors. Local artistes perform traditional music and dance of Bengal including Chhau, Raibneshe Jatra Pala, Baul Fakir Darbesh and other programmes. The Sahajiya cultural centre is a straw / hogla thatched circular clay court beautified with green grass. Guests need to sit on the ground over hand-crafted madur (mats). Nabya Nakshi is the handicrafts centre promoted by this project. Local self-help groups sell their handicrafts from this outlet. Plans to promote Nakshi Kantha is also on the cards. Nakshi kantha is, one of the most treasured handicrafts of Bengal.
Aamar Bangla is a treasure-trove of materials used by villagers in their daily lives. This is the most frequented section where anyone can watch and try using the dhenki (grinding stone), kumorer chaaka (potter's wheel), taant (spinning wheel), langol (instrument for ploughing and tilling), fishing net etc. There is a traditional Tulshi Mancha, earthen pots suspended from tree trunks for pigeons, honey bees nests, huge hats (toka) worn by farmers during monsoon or Kendupatar borshati (raincoat made of Kendu leaves), lau macha etc.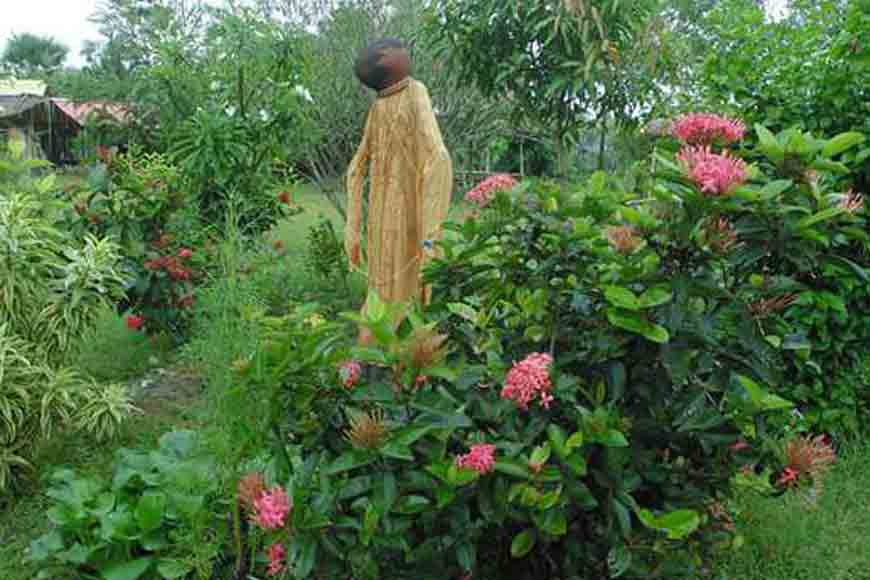 When you call yourself the quintessential Bengali you must be passionate about food. Food at the resort is traditional and hearty and is not less than a seven-course culinary delight including vanishing goyna bori, edibles made of lentil paste and shaped like jewels served in kansha r thala, enhanced with gondhoraj lebu and gaoa ghee peaking to chatni and sweets. A true Bengali knows that good food and adda go hand in hand. So, the evening brings along muri chanachur served in a dhama (containers made of weaved bamboo strings) and tele bhaja along with tea. A recent addition to this green laden abode is a mancha, all set with roak (place to sit for longish chats), and star gazing till you are ready for dinner. This watch tower is also a good place for bird watching.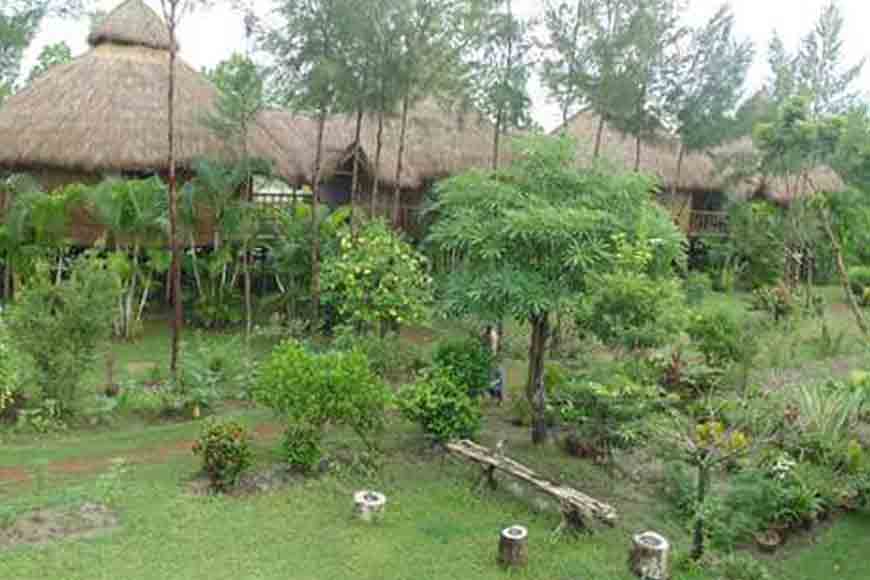 At Monchasha, life moves at a slow, meandering pace and it is an immensely enjoyable experience to discover a slice of rural Bengal, all set to welcome a discerning urban guest with open arms.
How to Reach:
Take National Highway (NH) 6 and NH116 to Contai. Then take the Nandakumar Road and a right at the Mecheda Station. You can board Tamralipta Express from Howrah station at 6.40 in the morning and reach Contai at 9 and take an auto to Monchasha Eco Village resort, or board Howrah Digha Superfast Express at 11.10 in the morning from Howrah and reach Contai at 1.50 in the noon and take an auto or a rickshaw to Monchasha. Two other trains connecting Howrah and Cointai are Paharia Express and Kandari Express, leaving Howrah at 10.44am and 4.50 in the evening respectively. Pick up and drop services are available from Contai (Kanthi) railway station and Kalinagar Bus Stop by Maruti Van or Ambassador Car. You can also avail the trekker service from Kalinagar Bus Stop to Paushi. Buses are also available from Kolkata to Contai, which takes about 4 hours to reach Contai, from there you can also take a rickshaw for Mon Chasha Eco Village district.
When to go:
You can visit Monchasha any time of the year.
Story Tag:
weekend tourist attractions, Monchasha