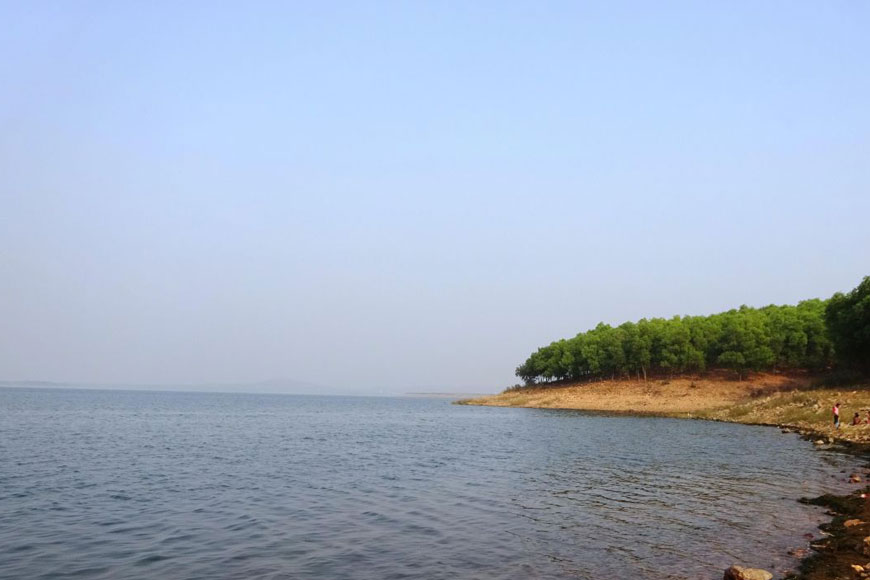 • By the River Kansabati, let the rain drench you
A vast water body surrounded by hills, the forests that turn lush green during monsoons and breath-taking landscapes— a treat your soul and eyes. The meeting point of two rivers Kumari and Kansabati in the district of Bankura near Kolkata is just 5 hours car ride from the City of Joy. You can go for bird watching sessions or trek up the Parshwanath hills.

Stay: You can stay at Bishnupur Tourism Property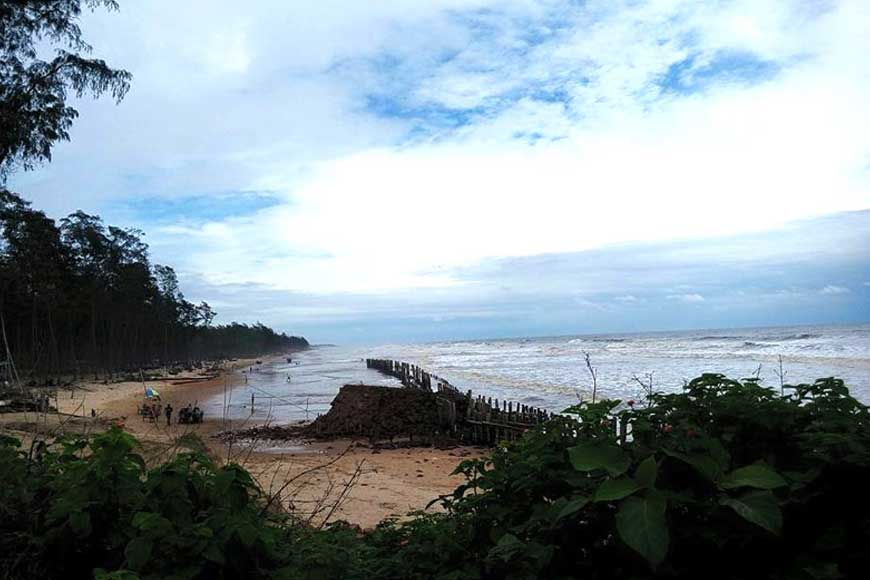 • Beach Holiday
Located around 170 km from Kolkata, Tajpur is one of the longest beaches in India and is a great getaway in monsoon. The feeling that you get by taking a dip in the sea while it is raining, is amazing and comparable to none. During the high tides, the resorts lining the beach offer astounding views of the sea changing colours. Just relax and chill!

Drive down fours drive from Kolkata and you can take NH 116B and NH 16.
• Out in the forests of Jhargram
Jhargram, on the borders of West Bengal and Jharkhand turns into a paradise during the monsoons. The saal trees in this region adorn themselves with green leaves and there are flowers all over the place turning it into heaven on earth. Belpahari and Kankrajhor Hills add to the grace of this place. The Ketki Falls gushes in all its splendour!
It takes almost a three hour car ride to reach Jhargram from Kolkata by road.

Stay: Jhargram Rajbari Tourism Project or Jhargram Palace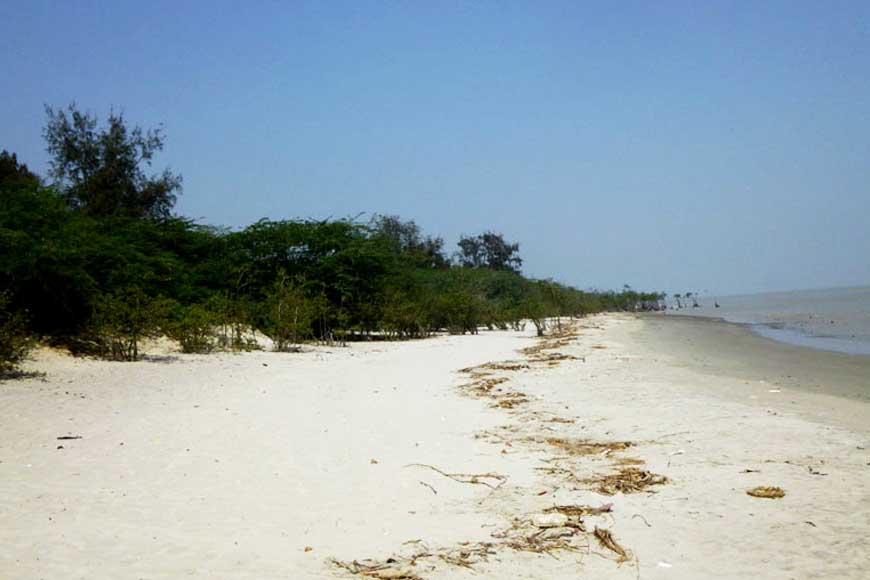 • Crab Feast at Bakkhali
This is a small beach town that is located close to Kolkata, with the attraction of red fiddler crabs on the beaches. These can be spotted running on the sand and give the beach lined with Casuarina grooves a red carpet. In monsoon, these crabs come in abundance and even sea birds come to feed on them.

Bakkhali is around 4 hours from Kolkata along NH 12.

Stay: Balutot Tourism Property (earlier Bakkhali Tourist Lodge)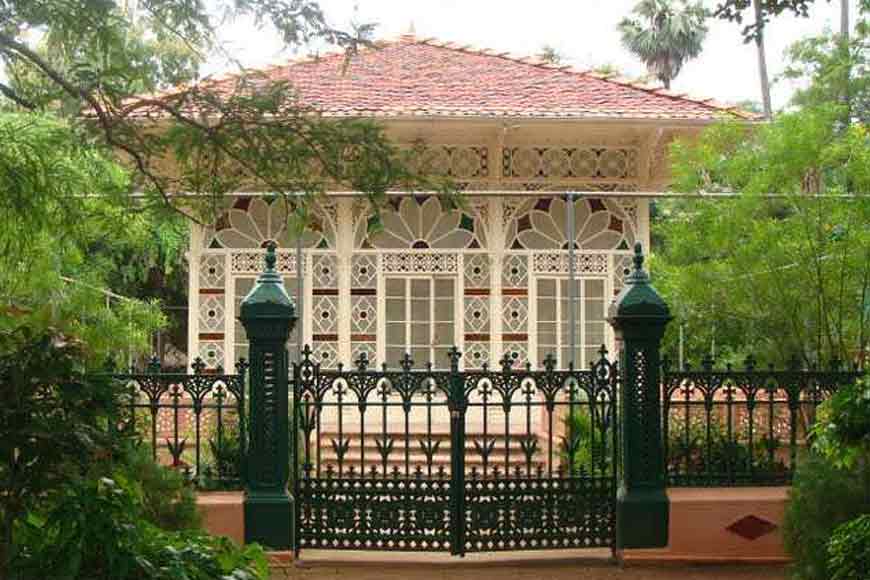 • Abode of peace and tranquility --- Santiniketan
If you are in Santiniketan during the monsoons, you will realise why Rabindranath Tagore could write hundreds of poems on Barsha or monsoons, sitting right here. This is one season that comes in all hues in Santiniketan, be it the rushing Kopai River, the lush Santhal villages or even Tagore's Viswa Bharati.
The place is around 3 hours drive from Kolkata via NH19.

Stay at: Shantobitan Tourism Property (earlier Santiniketan Tourist Lodge) or Rangabitan Tourism Property (earlier Rangabitan Tourist Lodge)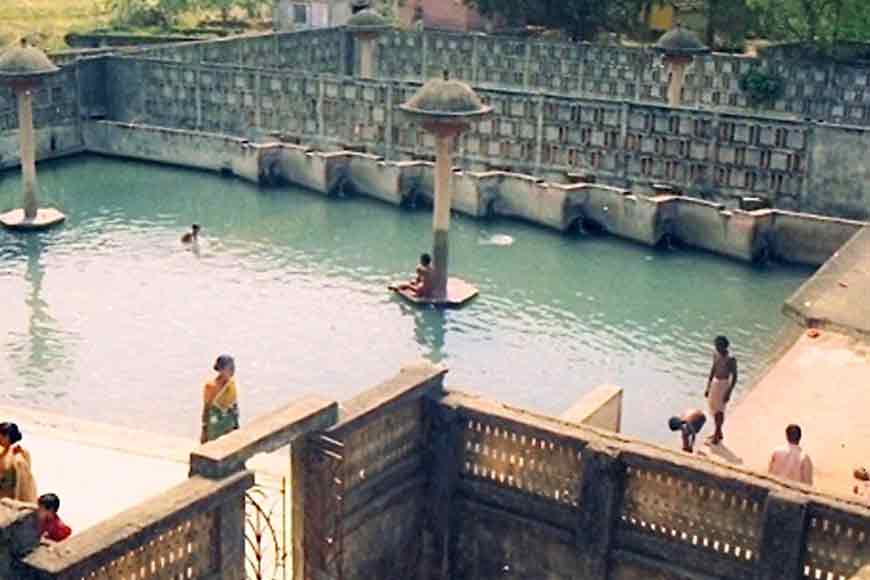 • Hot Springs of Bakreshwar
Give a rest to your tired limbs and go for a therapeutic high at the hot springs of Bakreshwar. effects. This place lies close to Shantiniketan so you can visit both places in one trip. However, check out if they are open in the present COVID scenario. You can however, drive down the lush forested track.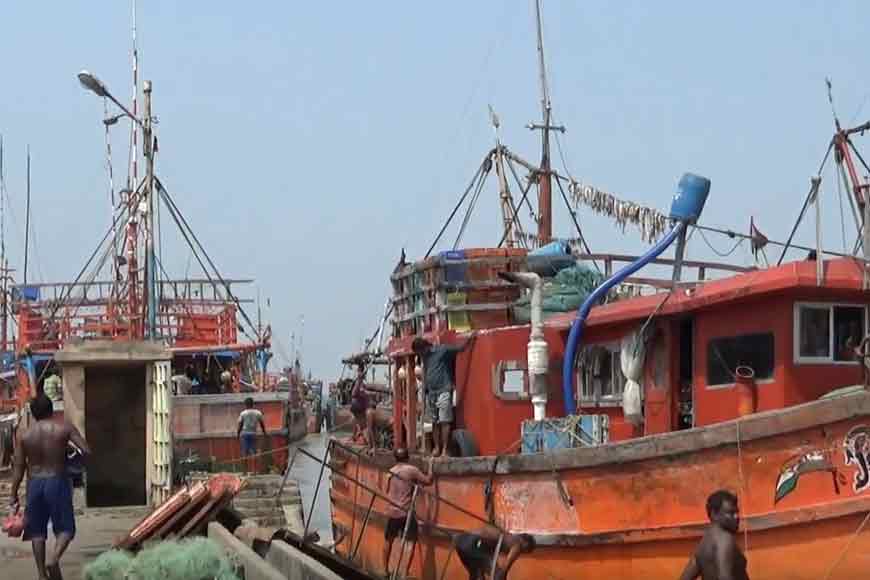 • Hilsa Hub of Diamond Harbour
The quaint harbour town of Diamond Harbour in South 24 Parganas, gets into a frenzy during monsoons. This year the Hilsa catch will be phenomenal. So why not try the Queen of Fish at Diamond Harbour. Cooked from fresh catch, they will make your day!
Around 3 hours drive from Kolkata, you can enjoy the flowing Ganga and take a boat ride in the backdrop of a golden sunset interspersed with dark clouds.
Stay: Sagorika Tourism Property (earlier Diamond Harbour Tourist Centre Sagarika) is ready post COVID 19. Try it out