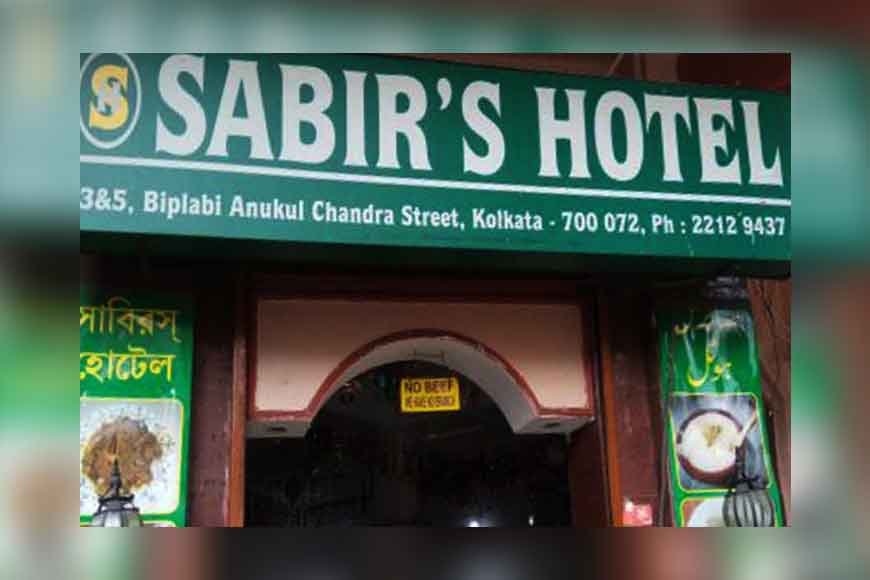 There was a time when Mughlai food was not available in every locality. You would not find biriyani stalls, kebab outlets in every part of Kolkata, rather they were concentrated in certain hubs. This was the time when Sabir's hotel came into being at 75 Princep Street in the year India won its independence. Much to the delight of the people of Kolkata who have always celebrated global cuisine and varied tastes, Sabir successfully brought in the concept of authentic Mughlai dishes to the city of gastronomical delights!
It was in 1940 when Sabir Ali travelled a long way from Lucknow to Kolkata in pursuit of a dream and to earn a living. He began his journey as a helping hand at a Titagarh Hotel but he always had an irresistible urge to run an eatery of his own. He was also an impeccable chef himself. This led to the birth of Sabir Restaurant.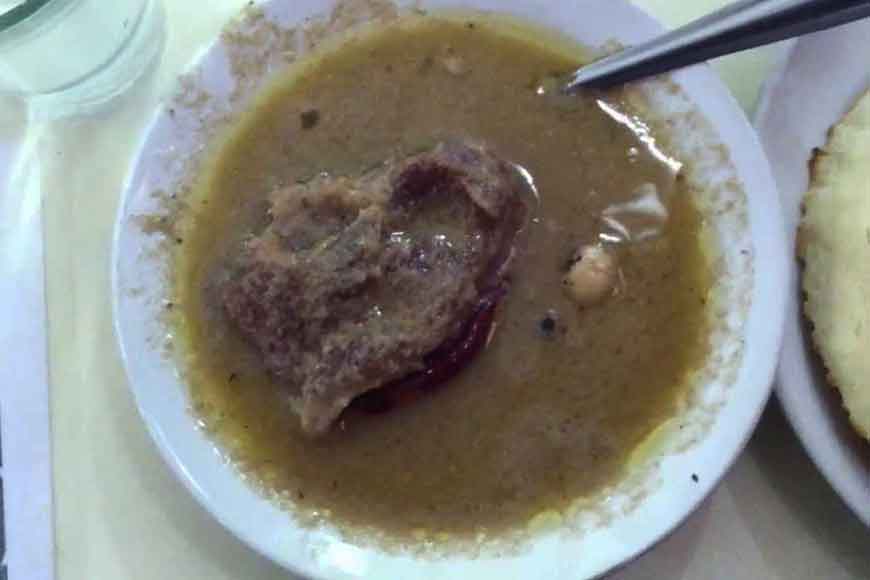 Rezala
Today, Sabir is one of the most sought-after places in Kolkata for Mughlai delicacy. Being a chef himself, Sabir Ali created an identityfor Sabir by cutting a niche with its magnificent specialties like Rezala, Paratha and tea. In those days, the restaurant was smalland the kitchen was infront. It was more of a melting point or adda zone for the Kabuliwalas of Kolkata. Even today, you can find these Kabuliwalas of Kolkata come to Sabir in search of morning and evening delicacies. Even our very own Mahanayak Uttam Kumar and celebrated director Satyajit Ray were regular customers of this joint.
'Rezala' is one delicacy that tops the list of Mughlai cuisine in Sabir. The special Rezala available here is very different from the rest of India. And you will not believe but this Kolkata special Rezala was cooked up first by Haji Sabir Ali with magical ingredients. The special recipe has a mix of ingredients including mutton breast, various spices, poppy seeds, ghee, jaffran, dry red chilli and jaitri. Turmeric is not used. The right proportion of the species gives it the scrumptious taste. One has to cook the entire thing on charcoal fire to get the perfect aroma. People who have been regular visitors of Sabir say that the taste has changed to some extent, but still the Rezala is superb.
Apart from their signature Rezala, Sabir's biriyani is also equally good. It is not very spicy and is devoid of colours. The range of the food is extremely pocket friendly. Everything is available within Rs 150 to 200. Shahi tukda and Phirni taste heavenly. Recently, Sabir has come up with a new counter for kebabs and rolls. During the Ramzan months, delectable Halim is also available here.
According to Manager Mohammad Alam Khan: "Demand for Chinese food has increased in recent times, but still the fan following of Sabir has not depleted a bit.