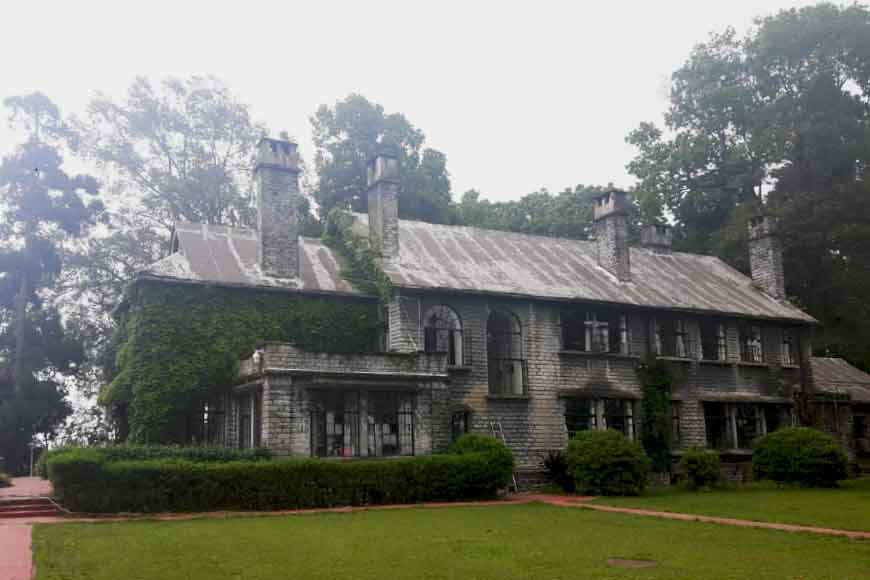 A few kilometres from the centre of Kalimpong, stands the Durpin Dara Hills. Shrouded in mist, with a lovely ride uphill, layers of rolling green golf course (one of the highest 9-hole golf course of India), this is one area of Kalimpong that looks out of the world. Heavenly, to say the least. And it's on these Hills, stands a British colonial, ivy laced, stone bungalow with a breath-taking view of Mount Kanchenjungha. This is Morgan House of Kalimpong, a prime West Bengal Tourism property that is not just unique in its history, but also in ambience.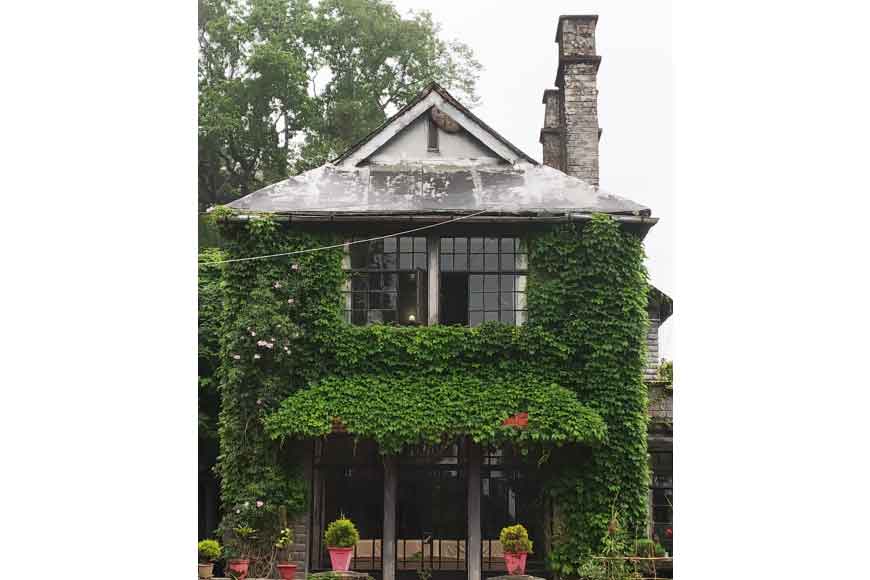 British mansion facade
The mansion was built by British jute baron George Morgan somewhere in 1930s. Yes, the structure is that old, almost a decade away from scoring a century! Yet, it stands in all its glory. Some say, the house was gifted by Sir Morgan to his beloved wife as a wedding present. The room on the top was where Lady Morgan lived in all her luxury. Till a few years ago, even the furniture she used, from her chest to her writing table were all present in the room that was let out to tourists. This particular room also gives you a breath-taking view of the mighty Himalayas. The Kanchenjungha unfolding with its entire range is a common view on a clear morning. At least I had witnessed my first Kanchenjungha sighting from this very room, and not from Darjeeling that most people do.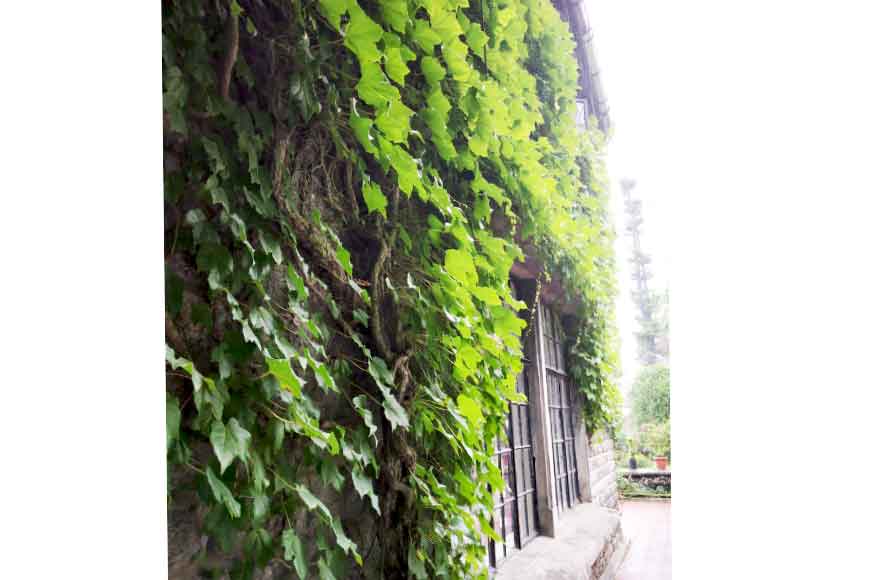 Ivy laced Morgan House
Morgan House is on a sprawling 16-acre land with lovely well-maintained manicured lawns. The land of orchids as Kalimpong is often called, the State Tourism Department has ensured this tourist lodge has a garden, showcasing some of these rare flowers. Just 3 kms from the town centre, you can take quaint walks around the Army Cantonment area. Or just sit in the lawns and sip on a cup of Darjeeling tea and soak in the charm of the pine and cedar forests towering around. The food is primarily Bengali as well as Chinese with all kinds of basic dishes available to suit your taste buds.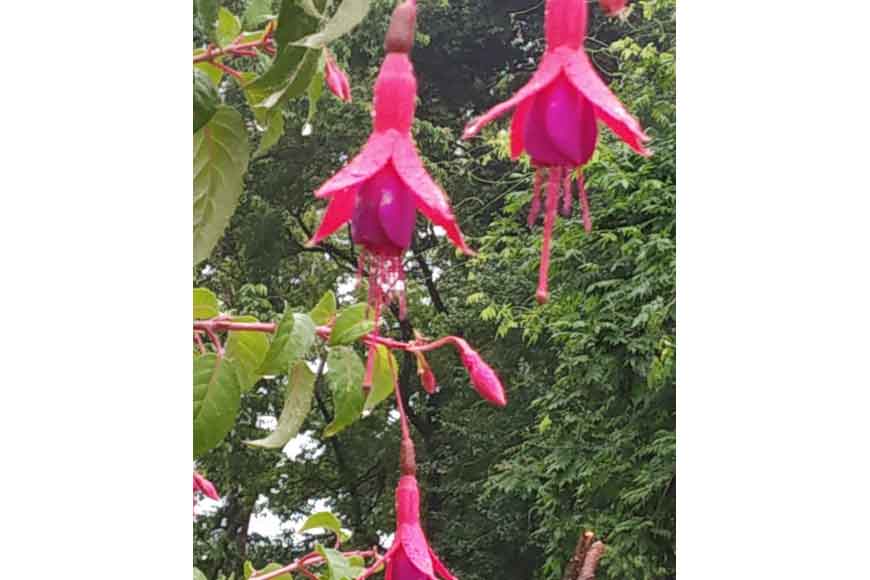 Blooming Fuchsia
The property had once hosted elaborate parties as it was the summer retreat for the British. In 1975, Morgan House was passed on to West Bengal Tourism Development Corporation and today they successfully run this heritage boutique hotel. Many well-known personalities have stayed in this lodge, from Uttam Kumar to Sunil Dutt and Nargis. Even Utpal Dutt was a regular visitor. You will get to see all their testimonials framed in the lounge area. Though some people try to create a sensation by calling Morgan House as haunted, I could not trace any ghost in the area, or even creaking of the wooden staircases! But yes, the eerie call of foxes at night and the rising mist from below the hillock definitely make a great plot for penning down a ghost story! I however, did not get to write one while staying in this property as the charm of Morgan Lodge had overpowered me and still haunts my memories.
Walking down the Golf course
Story Tag:
West Bengal Tourism, Kalimpong, Morgan House