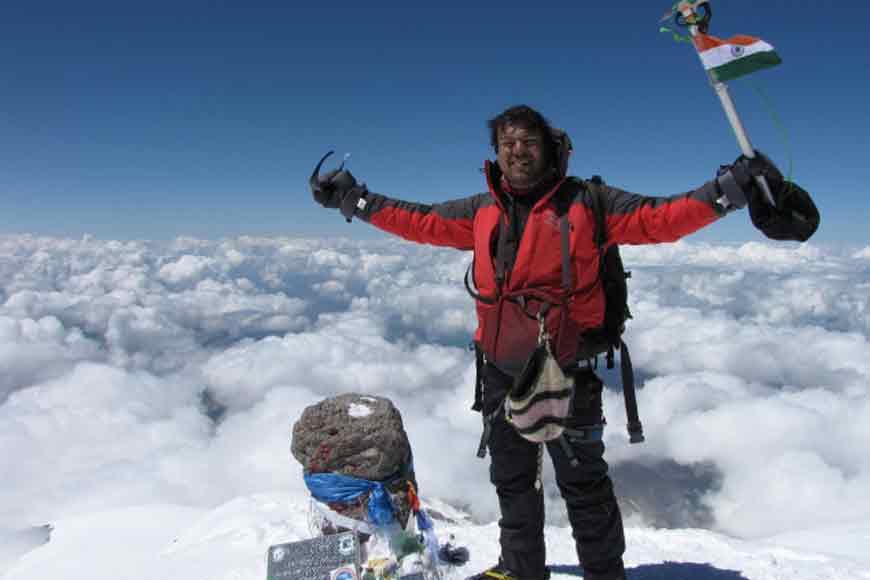 Satyarup Siddhanta is not just another mountaineer who scaled the Mt Everest, he overcame medical issues including asthma and went on to climb all the seven highest peaks of all continents. The latest being Mt Sidley of Antarctica, which he conquered today. GB Exclusive interview with the Mountain Man before he embarked on this expedition
• Despite having asthma in childhood, you dared to conquer mountains. What gave you the courage to do so?
I managed asthma in my own way while I was in my first year of college at Sikkim Manipal Institute of technology. I removed psychosomatic blocks and conditioned my body through hard work, diet, exercises, breathing techniques and considerable will power. This took seven years, but I was carrying the fear all along. One fine day my adventurous spirit was rekindled by seeing pictures of a hill called Parvathmalai in Tamilnadu. My office team leader Prem Kumar Ramalingam was the enabler. It was picture of his trek. I was in dilemma. On one end there was this strong urge to go, on the other it was the fear --- what if an attack of asthma happens? In the war between brain and heart, the latter won. I bought a new inhaler and went to that hill hiding my asthma background. Finally, when I reached the top and realized that I didn't use my inhaler once, it was such a liberating feeling! There was no looking back since that day.
• Some memorable peaks you conquered?
Scaling Mt Everest, Denali, Ojos Del Salado, Mont Blanc, Carstensz Pyramid, Vinson Massif are very memorable for me.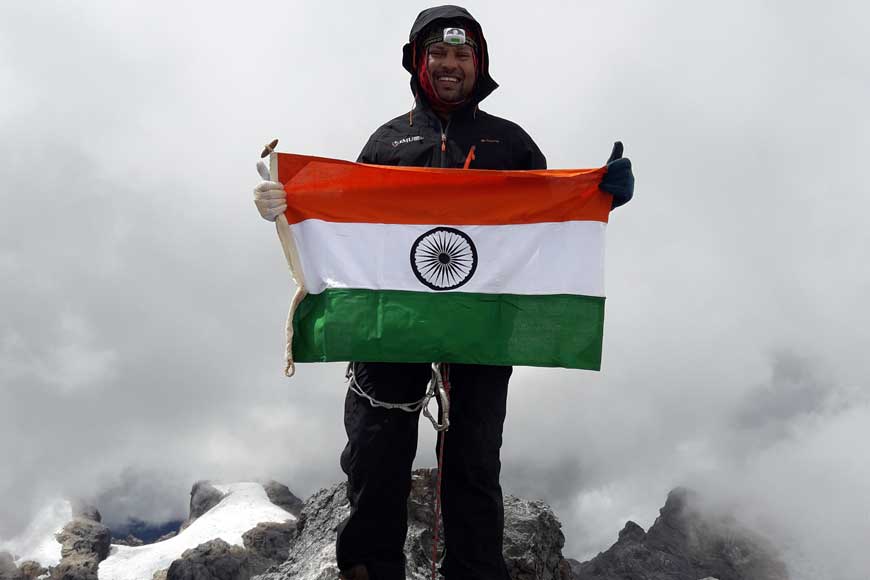 Mt Carstensz Pyramid (Papua New Guinea, Oceania) : June 13, 2017
• How do you prepare yourself before an expedition?
When it is a big expedition, I have to prepare at a different level altogether. Being a Bengali, I have a sweet tooth. That increases my weight. So, firstly, I cut down sweets completely, include more proteins and steamed vegetables. In terms of fitness, I get into small warm ups, which gets accelerated to an intense workout, comprising of endurance, strength and cardio. I do have a small setup at home and use some app-based training schedule. Apart from that cycling, running, swimming gets into the plan with varied intensity, depending on the difficulty level of the mountain.
• What else do you do other than mountaineering?
I am a techie and a solutions architect consultant by profession, which helps me to pay back my debts accumulated due to my passion of Mountaineering. I am also a motivational speaker and try to inspire people such that they can rewrite their dreams. I pass my learnings and experiences, life lessons I realized over the course of my journey, that in a way helps people shatter their self- limiting beliefs, breaking boundaries, dreaming BIG and chasing their dreams.
• Share a few anecdotes where you faced near death experiences
Once I fell in a crevasse at Everest and was hanging there for 20 mins waiting to get noticed and rescued. The crevasse seemed abysmal as I couldn't see the bottom of it. I even tried to throw a big block of ice down, while hanging, to understand how deep it was, but I couldn't hear any sound. That day I got saved just because I followed the basics and put myself latched on a safety rope. Else I would have been lost in the oblivion.
On the same mountain when I was at 8800m on the final ridge just after the south summit, my left eye went temporarily blind and my oxygen mask pipe got frozen. I was without supplemental oxygen for nearly 35 minutes. It became very difficult and took a toll on me, specially because I was already on the supplemental oxygen and the supply stopped abruptly.
In Papua New Guinea while I was on my way to the base of Carstensz Pyramid through jungle route, the entire route collapsed due to a mud slide and I was nearly engulfed by a monsoon fed fast flowing river. But the local guide swung like a Tarzan with some branches and twigs and handed me a trekking pole, when I was just 2 feet away from the river. That was a close call.
• How does it feel like to face the wrath of nature?
Have witnessed an earthquake and experienced a part of an avalanche moving down, post the earthquake leading to devastation. In 2016 when we got down to camp 2, we heard the death news of three of our close friends on Everest and one on Dhaulagiri. A month back we lost Pembaji, our Sherpa Sirdar of Everest Expedition. We are insignificant in front of nature, maybe that feeling makes us grounded and humble.
• Mountaineers and trekkers are increasingly been held responsible for polluting the environment. Your take on this?
On mountains like Denali and Vinson Massif, we are bound to carry back every piece of trash, including human waste. It is the intent and forward thinking of the leaders of the country to implement such ideas. Environment awareness is necessary, which as a nature lover, we must all know and adhere to. After all this is our world and it is up to us how we hand it over to our future generation.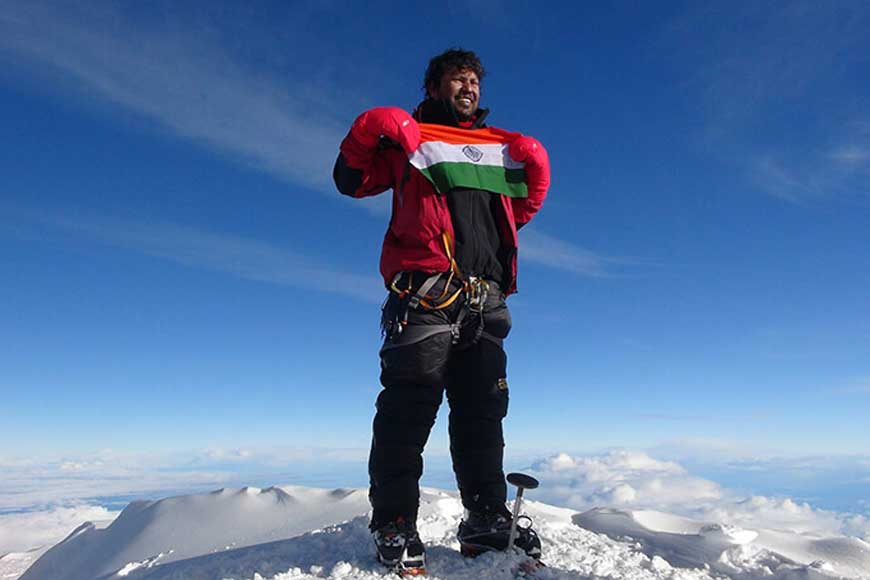 Mt Denali-McKinley (Alaska, North America) : June 23, 2014
• What are your future plans?
I want to work closely with children on various causes. If I get help from the government, I want to create an academy through which I can impart an all-round personality development, through the life lessons I learn on my expeditions. Today's kids are tomorrow's future and they are the building blocks of our nation. It is important we enable them to think and act bold on their dreams!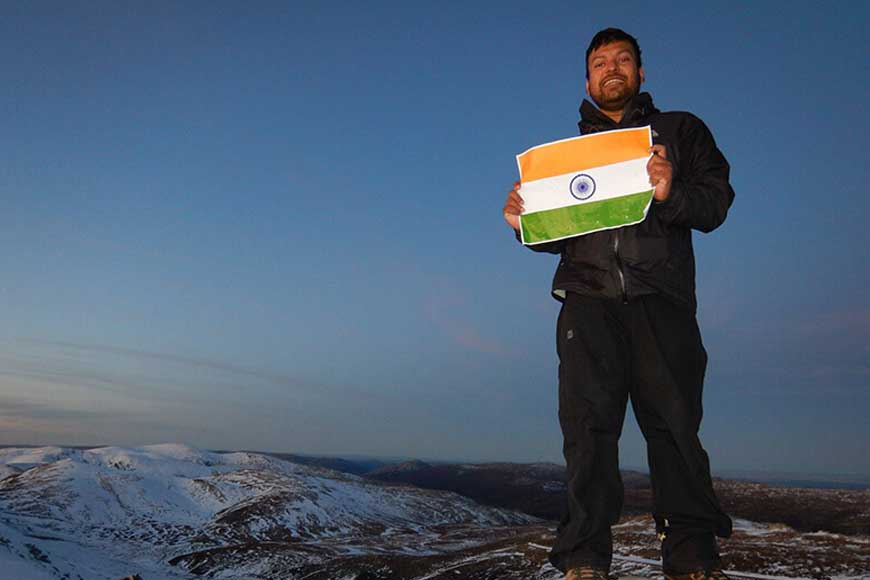 Mt Kosciuszko (Australia) : June 12, 2015
• Any advice for school children or budding mountaineers?
Allow yourself to experience different areas and fields. Only when you have choices, you can find which one resonates more and which one makes you alive. Then you will easily find your calling. Trust your heart, follow your dreams and be ever inquisitive. Get rich through your experiences and not by money alone. Be passionate with whatever you do.