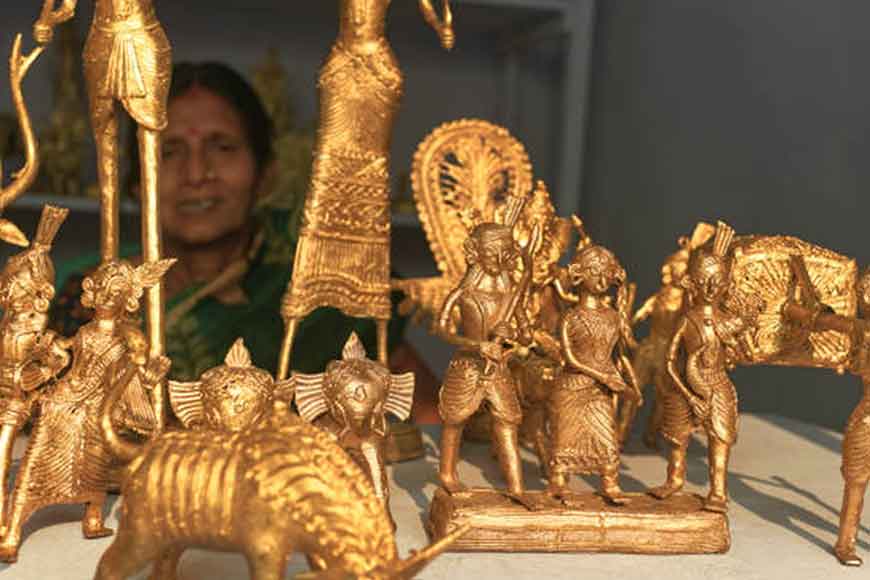 The red laterite path led through cashew plantations as dusk arrived slowly and silently to the village of Khawabgaon, the last village on the border of West Bengal and Jharkhand. While travelling through Jhargram recently, I had the wish to drop in at Lalbazaar, a non-descript village nestled in the sal forests with a population of around 100. This clean village was renamed Khawabgaon art village by Chalchitra Academy. Today the village is being turned into one of the leading centres of Dokra Art, thanks to Kolkata artist Mrinal Mandal who spends a large part of his time in this impoverished area to uplift the people of the village and use their skills to showcase their craft. Dokra has been a popular metal craft popular in Bengal for ages and places like Bikna have made a name internationally. So has Dariyapur of Burdwan. But Mandal wished to bring the art form to Khawabgaon, primarily because he knew the artisans here were adept at learning the skills and using them to work. He already had an experience with these artistic tribals belonging primarily to the Lodha community.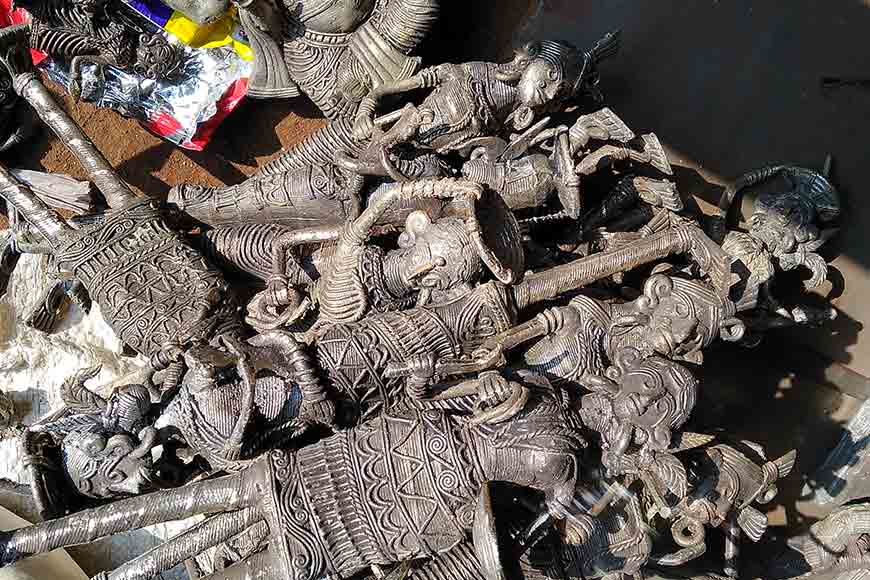 An alumnus of the Government Art College of Kolkata, Mandal had transformed the village into a village of artistic dreams and named it Khawabgaon, years ago, but Dokra is a new introduction because Mandal feels the Dokra centres of Bengal do not use the craft in their original format anymore. "Quality of Dokra products is deteriorating fast. A lot of polishing and colouring takes place these days, original Dokra never has such a texture," says Mandal. Hence this village of Lalbazar where he is training the artisans is trying to keep Dokra in their original format. As we stepped into the village, walking down the artistic path, where even a fence was decorated with forms of dolls, where every mud house had walls depicting Satyajit Ray's various movies, and children playing with varied clay forms, it felt like we were walking into a village of dreams, where everyone breathed art. We came across an open area at the end of the village where a few tribals were huddled together busy working as Mandal sat instructing them. This is a dokra workshop in the village where artisans of Kolkata's Chalchitra Academy also participate and help. Tribals from surrounding villages also participate along with master craftsmen — Amar Karmakar and Mahadeb Karmakar who have been brought from Bikna to teach the original art form.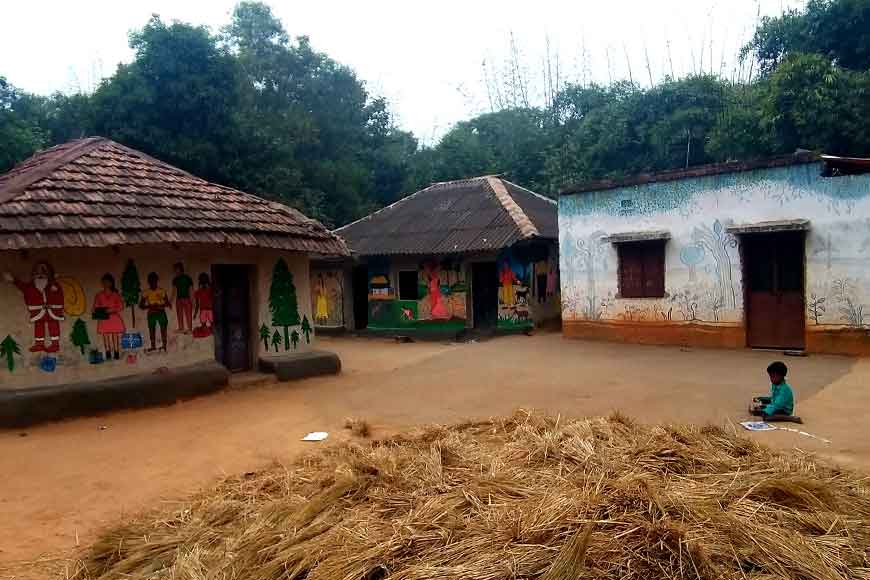 Dokra art has been documented in history about 5,000 years ago and the whole process is cumbersome and difficult. As Mandal pointed out: "Each figurine takes about a month to complete. Around 7-8 varieties of clay are required, apart from other raw materials. Thankfully these raw materials are available in the area." As he spoke the artisans sat and made reels of metal wires to be strapped on the figurines. Hundreds of art pieces have already gone to shops in Kolkata and abroad. Mandal feels once the villagers pick up the art, they will substantially add to their income. The village is located about 4 km from Jhargram. The Lodha community of this village who were once branded as criminals by the British are now seen making these art forms and selling them at an outlet within the village itself. Other than Dokra, various other handicrafts are also made. Even students from art colleges flock here to learn the art from the master artisans themselves in a rustic and rural background.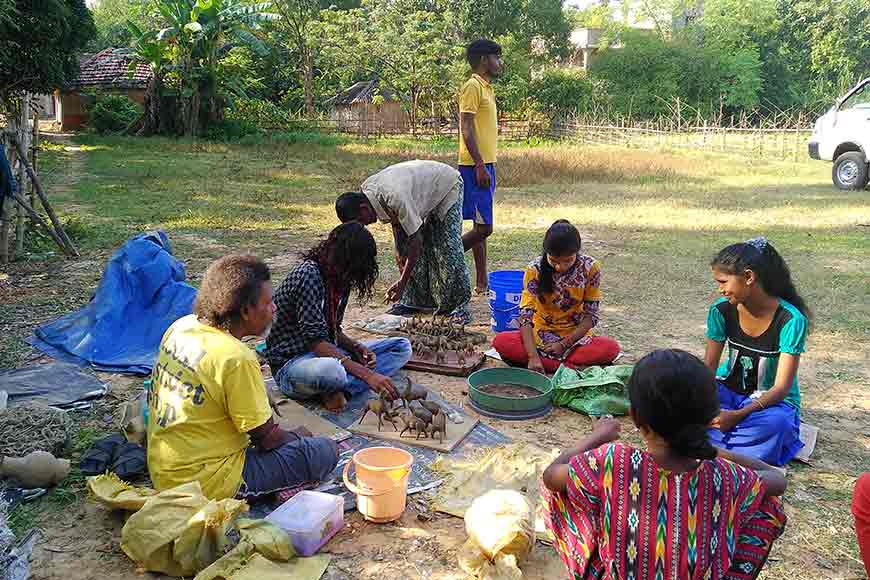 "My greatest satisfaction is that we are practising this ancient craft in its original form, without any painting or polishing. We are reviving the original tribal motifs," Mandal added with a smile. Being a demanding and intricate art, making Dokra artefact is a difficult process. Each figurine takes about a month to make. As jackals and dogs howl in the distance with the winter mist shrouding around, the artisans still continue with their work.