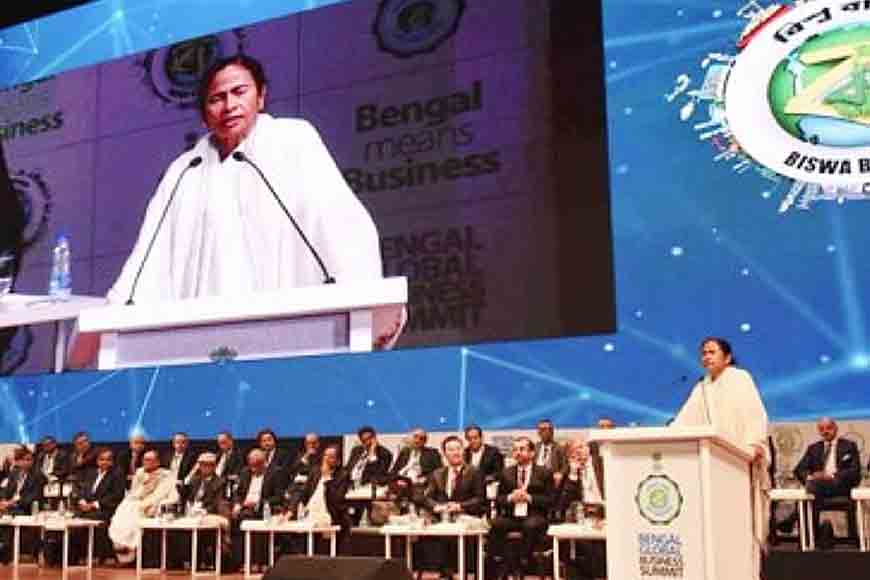 The first day of Bengal Global Business Summit was a grand success with not just famous industrialists praising Bengal, but many of them even announcing the amount they would invest in this state. Industrialist Mukesh Ambani declared an investment of 5,000 crores. And so did city based industrialist Sanjeev Goenka. Goenka will go for an additional investment of 1,000 crores. While, Lakshmi Mittal promised to turn West Bengal into 'Best Bengal.'
Steel tycoon Sajjan Jindal was overwhelmed at the state's hospitality. The Jindals had yesterday opened the cement factory at Salboni where a steel plant was supposed to come up. However, the cement factory has already generated employment of more than 300 people directly and more than 500 indirectly. They have plans of expansion too.
Most industrialists and businessmen who have come from various parts of India to attend the business meet were overwhelmed with the state's infrastructural developments and the chief minister's dedication and assurance to help them in their endeavour. Reliance plans to bring their Jio Network to every school and college of West Bengal, even in remote villages. Mittal also praised the peaceful environment of Bengal that he felt would help to attract more investments.