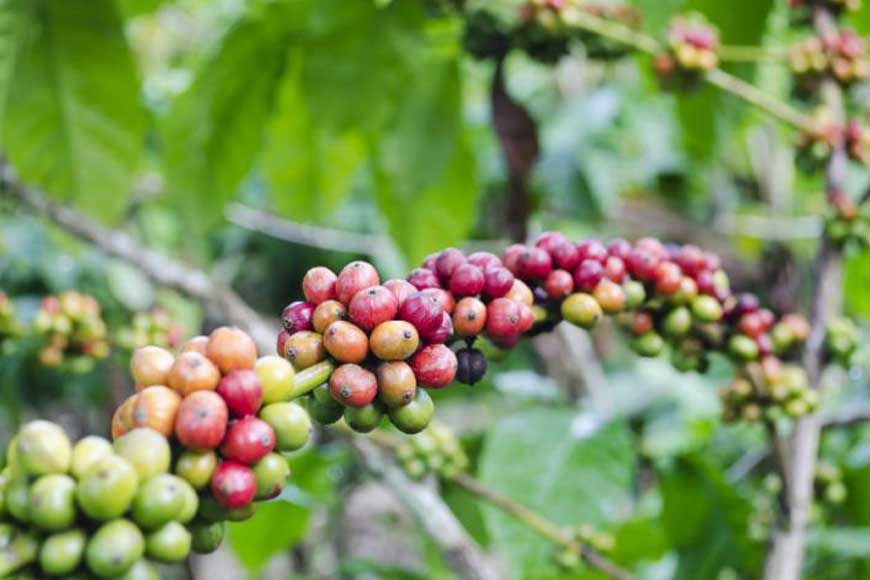 Samuel Rai is President of Mungpoo Cinchona plantation
Coffee and Darjeeling Hills! Didn't we so long believe coffee is only grown in South Indian hills? However, the management team of Mungpoo Cinchona Plantation has been able to achieve that unachievable. They have started cultivating coffee and even cancer medicine, Texas Bacoto. Local cultivators have already started planting coffee seeds and Texas Bacoto.
If one traces history, one would know Mungpoo and Kalimponghave had a long association with coffee. In the nineteenth century, during the rule of the British, Cinchona Planters tried out coffee plantations in Mungpoo. Even after India got independence, coffee plantation continued but later it stopped for various reasons. Presently, coffee plantations have been taken up seriously and farmers have started growing coffee on a land of 54 acres at Mungpoo.
Climatic conditions of Mungpoo are pretty favorable for the growth of coffee. We also wish to sell leaves of Texas Bacoto to medicine dealers. Cinchona plantation has a land of 26 thousand acres, but cultivation is done only on 8000 acres of land. Epicac is cultivated in Gairibas, Kalimpong. As Cinchona is used to make Quinine for malaria treatment similarly Epicac is used for making medicines to cure stomach ailments. Due to rise of private and non-governmental companies, these cultivations and medicines had taken a backseat.
The plantation workers were sent to Kerala for special training. Texas Bacoto is a tree of the Northern Himalayas. The leaves of this tree secrete a chemical known as 'toxils,' which can treat breast, ovary or lung cancer. These leaves will be sold to medicinal departments, so that they can prepare the necessary medicines. The cinchona management have started making 'Cintronella' and 'Lemon' too. These help to kill insects and flies away from homes.