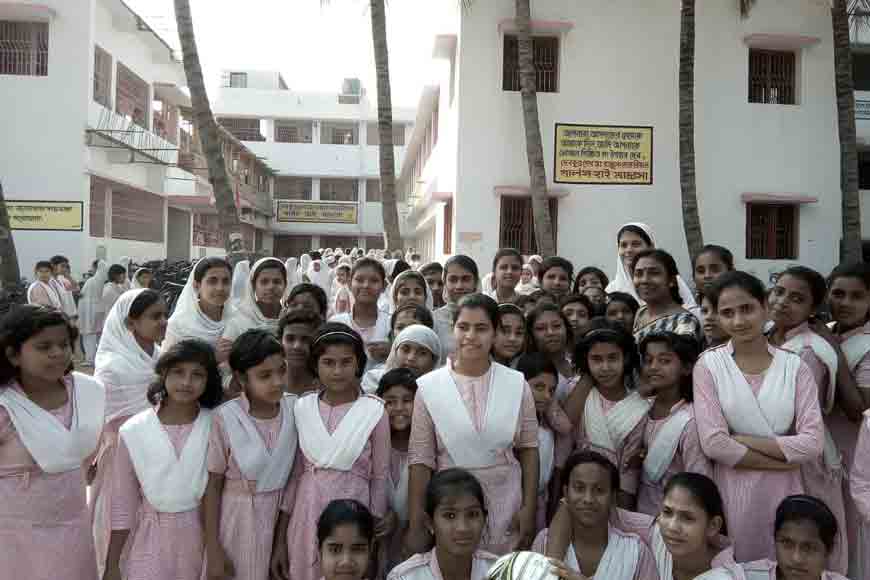 It is indeed inspiring for me to find girls from poor, backward families, and from the minority community coming forward to study and try to reach a goal, specially focusing on sports. Usually in rural Bengal, girls drop out of schools early, with only 15 percent girls going for higher education. They are mostly married off and many of them have no focus or dreams to study further. But when girls of my High Madrasa show the grit to excel in studies and try to educate themselves against all odds, as well as in sports, I feel upbeat.
Our Madrasah was established in 2010. By 2014 we had almost 1,000 students enrolled. Out of them at least 100 students were very keen in sports and showed enough promise to excel. Most of them were experts in kabbadi, Kho-Kho, badminton, volleyball etc. Hence, we realized we could coach them along with studies, that would help them to do better in sports. Some of them had even reached the national levels in cycling and kabbadi. However, as most of the students come from the Muslim community, at a point many parents were not ready to allow their girls to participate in sports. We thus had to visit their houses, convince the parents and allow their girls to join the sports coaching that we were providing.
hough our students often go for the district and state level coaching camps in various sports like cycling, kabbadi, badminton etc., we have our own coach, and believe our Madrasah's personal coach is better than those in coaching camps as our girls get personal attention. Our coach gives time to each promising student and they practice everyday for hours. Our Madrasah pays the coach. This has helped our students a lot.
Most of our girls come from backward Muslim communities and their parents are either migrant labourers who work across India as masons or tailors and mothers work as bidi workers. The parents are mostly uneducated and are influenced by maulvis who feel sports for girls is against the Sharia Law. They are frightened that they would be boycotted if their girls are allowed to join sports or will not stand a chance to get a groom in future. They try to marry off their girls by 12. So, it is almost an uphill task for us and also for the girls to convince their parents and carry on with both education and sports. But they are doing it successfully and thus make us proud.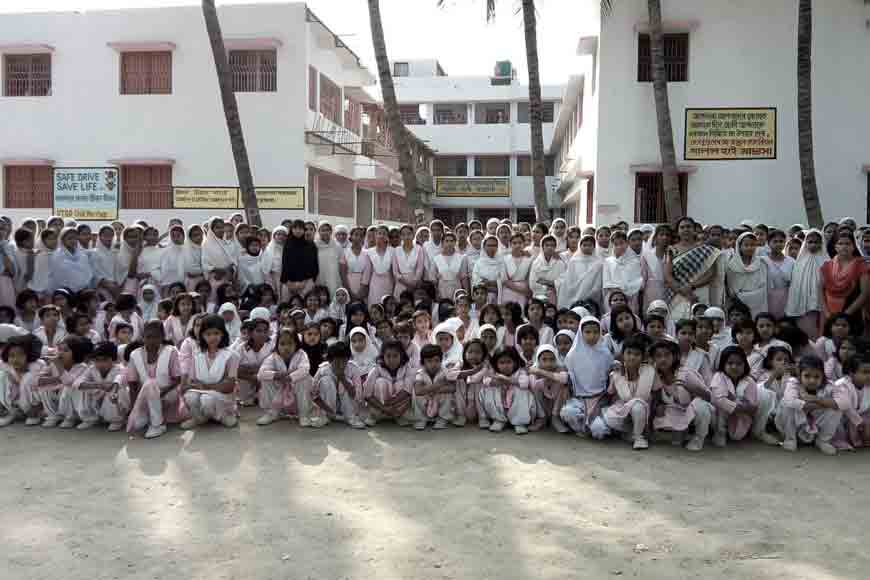 Our girls struggle against all odds. They have to do household chores before and after school. Their education, nutrition, health issues, all are neglected as the prime aim in these families is to get the daughters married off as soon as possible. At times the maulvis ask them not to send the girls for sports, even spending a night at a sports camp might be detrimental for their future marriage as they are told they will be tainted as a 'bad girl.' Even if we are successful in convincing the parents against religious barriers, at times economic barriers become difficult to tackle. For any sports one needs equipment, food, nutrition etc. that require a lot of money, which the poor parents cannot provide. Still we have been able to convince many parents who are now supporting us in the cause.
I joined this Madrasah in 2010. I realized many of these rural girls are much better in sports than their urban counterparts. So, I decided to help them to excel in sports. I immediately appointed a coach to help the girls. Then I formed a committee that included influential people of the area including political and social heads of villages who went along with us to each house to encourage parents to send the girls to sports coaching. I also located donors who regularly donate sports attire, shoes, equipment etc. Apart from this, we also counsel the girls regularly, so that they continue with the sports and do not drop midway.
Our pride is Surjahan Khatun. Her father is a mason and mother a bidi binder. She herself works as a maid in houses after school and funds her sports career. She is a national level cyclist and has stood seventh in the all India level at both the Karnataka and Pune Championships. Another girl Tanzila Khatun who is not just a national level cyclist, but has also shown promise in shot put and javeline throw. She is also a member of State Kabbadi Team. Suraiya Sultana's father is deaf and cannot speak, yet she braved all odds and won eighth position at the Pune National Champs in 2017. She is a member of Murshidabad's Volleyball team and women's cricket team. Sadiya Farzana, Mumtaz Khatun, Haseena Khatun, Rokeya Khatun are all girls of our school who has made us proud.
We still have a long way to go. Even our coach Milan Tara despite winning around 23 national championships doesn't have a job. We do not have a dedicated field for practice of the girls. However, from 2018 we have started the Inter School Kabbadi Tournament and did the Kanyashree Yoddha Kabbadi Tournament in February this year. It was a grand success. I hope as the Madrasah Principal that I can make these girls role models for the rest of the country and they have already been so.
(Murshida Khatun, Principal of Debkunda SARM Girls High Madrasah of Murshidabad.)