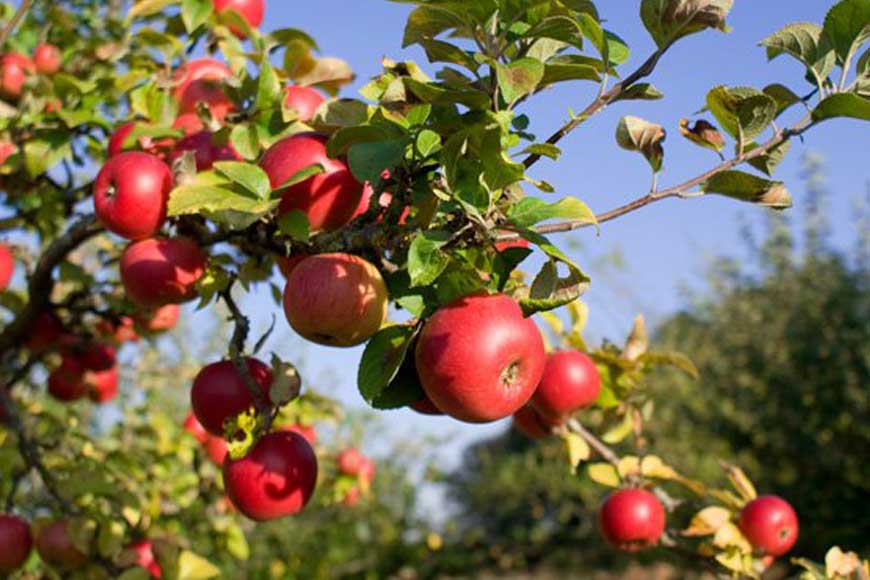 The plains of Bengal's Murshidabad may seem an unlikely place to grow apples, but that's not an impediment for the district administration from giving it a shot. Around 20 men from Sagardighi in Murshidabad district had migrated to Kashmir, looking for employment. Most of them, including the five gunned down in Kulgam, worked in apple orchards in the Valley. But after the gory incident, jobless youths returned to their villages in panic. Taking cue from this incident, the local administration decided to set up apple orchards for the local youths.
The project was initiated by the community block administration in Murshidabad's Sagardighi where the victims lived. Around 20 men from this region went to Kashmir annually and worked in apple orchards in the Valley. The block administration decided to impart scientific training to these men who had some experience and had acquired some skill in working in apple orchards.
Accordingly, the state procured nearly 1,500 apple saplings from Dehradun. These Anna variety of saplings were planted in nearly two hectares of state-owned land and in three-and-a-half acres given by land owners in Bahalnagar and Belkhoria villages in Murshidabad's Sagardighi. The plants are expected to bear fruits within the next three years. In the first year, each tree is likely to bear 50 apples. The amount will increase gradually and in the next five years, each tree will produce around 250 to 300 apples. In monetary terms, this amount will fetch around Rs 2,000 from each tree for the farmer. After five years, each farmer will make an annual profit of around Rs 9,500 per tree. The fruits will be available in the local market from the end of June and July. The price of apples will also be within the buying capacity of the masses.
Apples grown in Kashmiri require sub-zero temperature of around minus five degree Celsius for at least 15 days for full growth. But some sub-tropical varieties can be produced using the grafting method. The local administration has employed 10 families to look after 1200 apple trees planted across a 10-acre orchard. This initiative has been very well-received by the locals who are happy because they will not have to migrate to other states to supplement their meager income here.
The state government is optimistic about this venture and insists that Sagardighi is the first block in Murshidabad district where apple farming has been launched in large scale in 10 gardens which will eventually be spread further, depending on the success of the yield from these orchards.