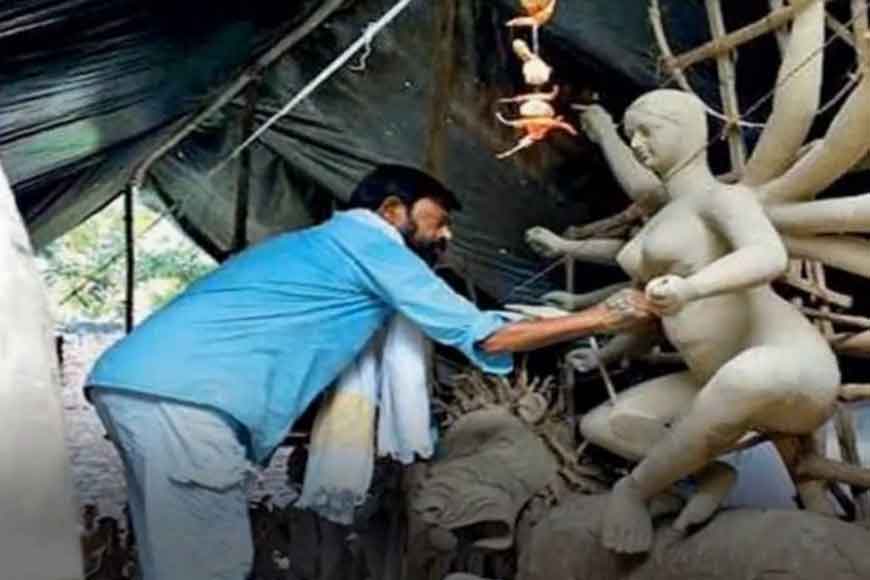 At times celebrations bring strong messages through simple acts. This time it is the bridging of a Hindu-Muslim divide. And now an MLA from Murshidabad, Bonu Khan, who is a Muslim is crafting an idol of Maa Durga. From carving the eyes of Durga, alongside other artisans, Bonu Khan has proved that religion goes beyond pomp and grandeur, rather, it is all about devotion to the Supreme Being that arises within the soul and is celebrated by the masses.
There was a notion that he would be unable to devote the time to carve the signature eyes of the idol this year, but Bonu Khan is undeterred -- he has rushed back to the sculptures at every available opportunity, after his work at the legislature is over for the day. Sounds hectic? Well, his words are sure to touch a chord. He says, "An artist has no identity of his own in his body of work. Working for people satisfies me. People know me in this constituency; I live with them, amongst them, and hence they have chosen me as their representative. I want to continue working for my people."
This Durga Puja, let us come together, and lend a helping hand to those in need, and forget imaginary boundaries and constraints. We are all we have, and we should try and be there for each other. Happy Pujas!