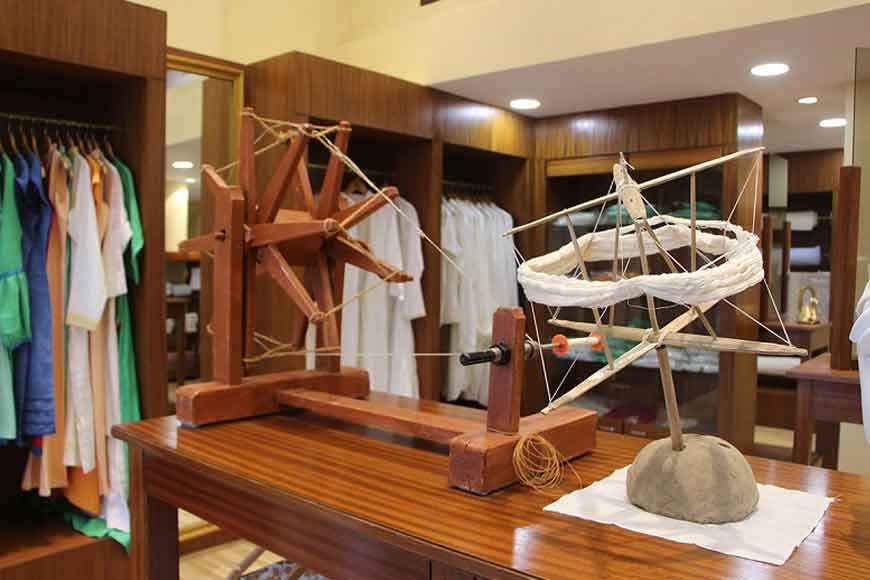 For the wanderlust traveller, 'Muslin Circuit' could very well be a new travel destination of Bengal. West Bengal Khadi and Village Industries Board (WBKVIB) in collaboration with Society for Kindling Handicrafts & Indigenous Art (Sokhia) has conceptualized a unique travel plan: tourists will be taken to those places where muslin is weaved.
Tourists can stay at district circuit houses and they will be taken on a conducted tour to places where muslin is weaved. They will be visiting weavers' units and watch from close quarters the art of creating fine muslin from cotton.This significant move is aimed at boosting sale and marketing of this lush cotton fabric and will help to uplift the financial condition of the weavers.
The cotton used for making muslin is free of pesticides and no chemical fertilizers are used in the plants. This makes muslin both organic and eco-friendly and ideal as dress material. At present muslin is grown in the villages of Akalpoush and Sasinara of Samudragarh region in Burdwan district, Nabadwip in Nadia district and in Jiagung in Murshidabad district. Weavers of Burdwan have been able to weave muslin fabric of 500 counts. A muslin saree, weaved here is so soft and smooth, that it can pass through a ring. Last year, many foreign tourists went for the Muslin-Circuit House trip and this year too, there is a huge demand from abroad for similar trips, specially from those who live in Great Britain and Australia. Basic infrastructure facilities like rest rooms, washroom facilities, restaurants for tea and snacks and sales outlets have been constructed at these places for the convenience of tourists. The visitors will be able to witness the various stages of creation of muslin fabric right from the cultivation stage to weaving on spinning wheels and making the fabric.